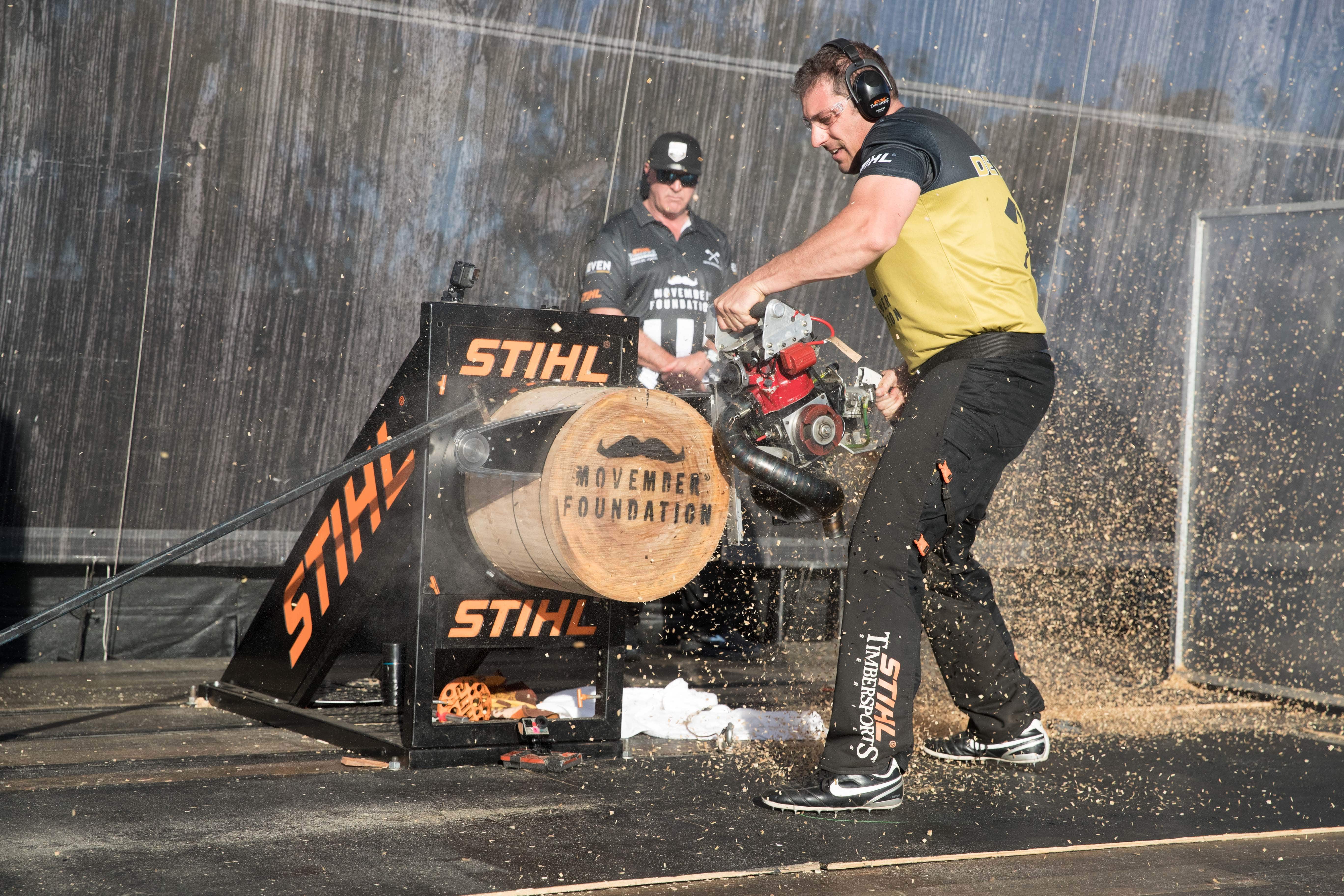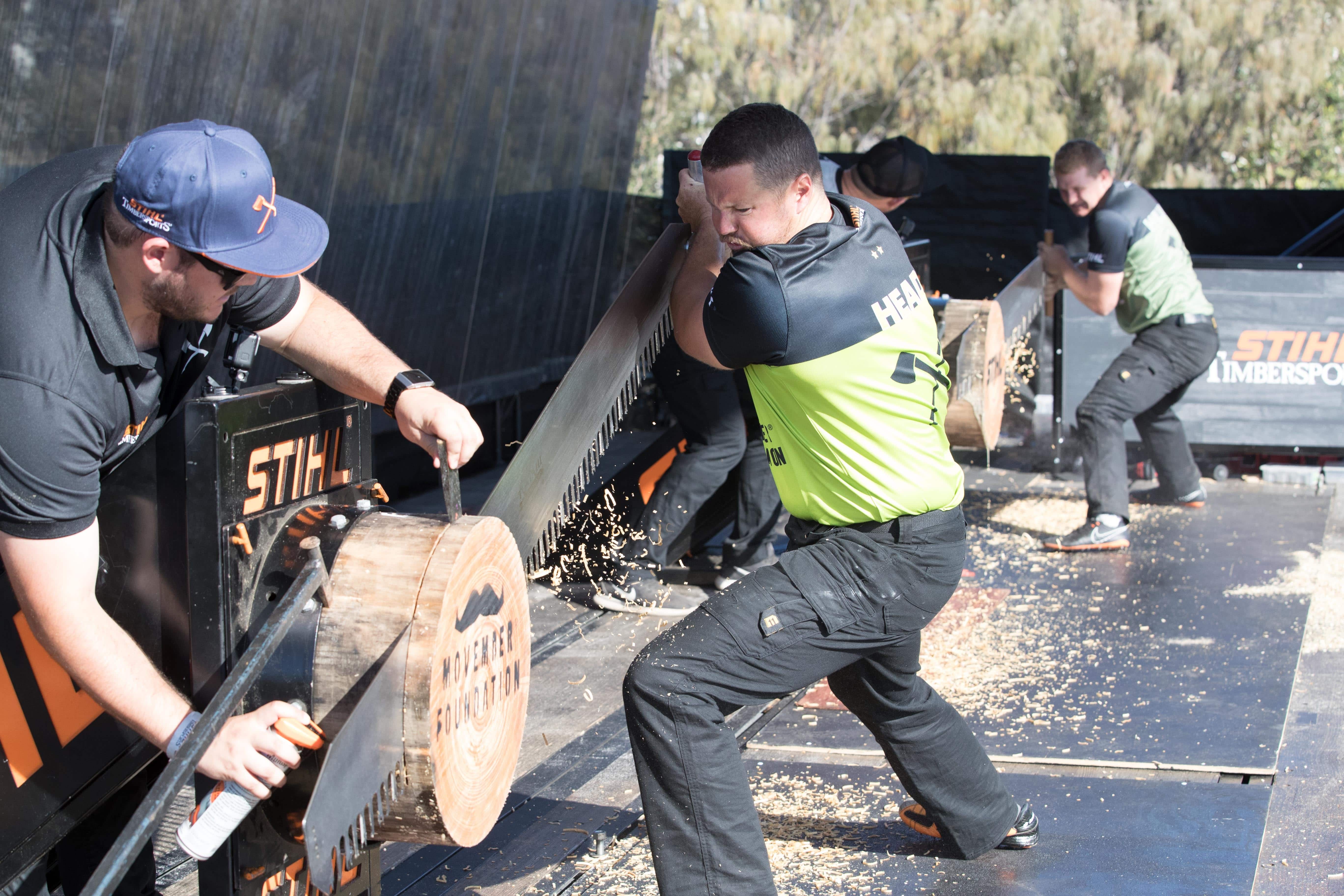 QUEENSLAND'S Jamie Head will move into the STIHL TIMBERSPORTS® Australian Championship finals on the Gold Coast with a boost of confidence after finishing qualifiers at the top of the table in Pool A.
Queensland local Head, from Redcliffe, was consistent across all six disciplines in a star-studded pool featuring talent such as four-time World Champion Brad De Losa and Glen Gillam, to finish day one on 35 points and take him one step closer to his goal of winning the national title in front of his home fans.
The 32-year-old finished one point ahead of defending back-to-back champion De Losa (34), three ahead of Gillam (32) and four points ahead of Tasmanian Matt Gurr who rounded out the four athletes to qualify for finals on day two.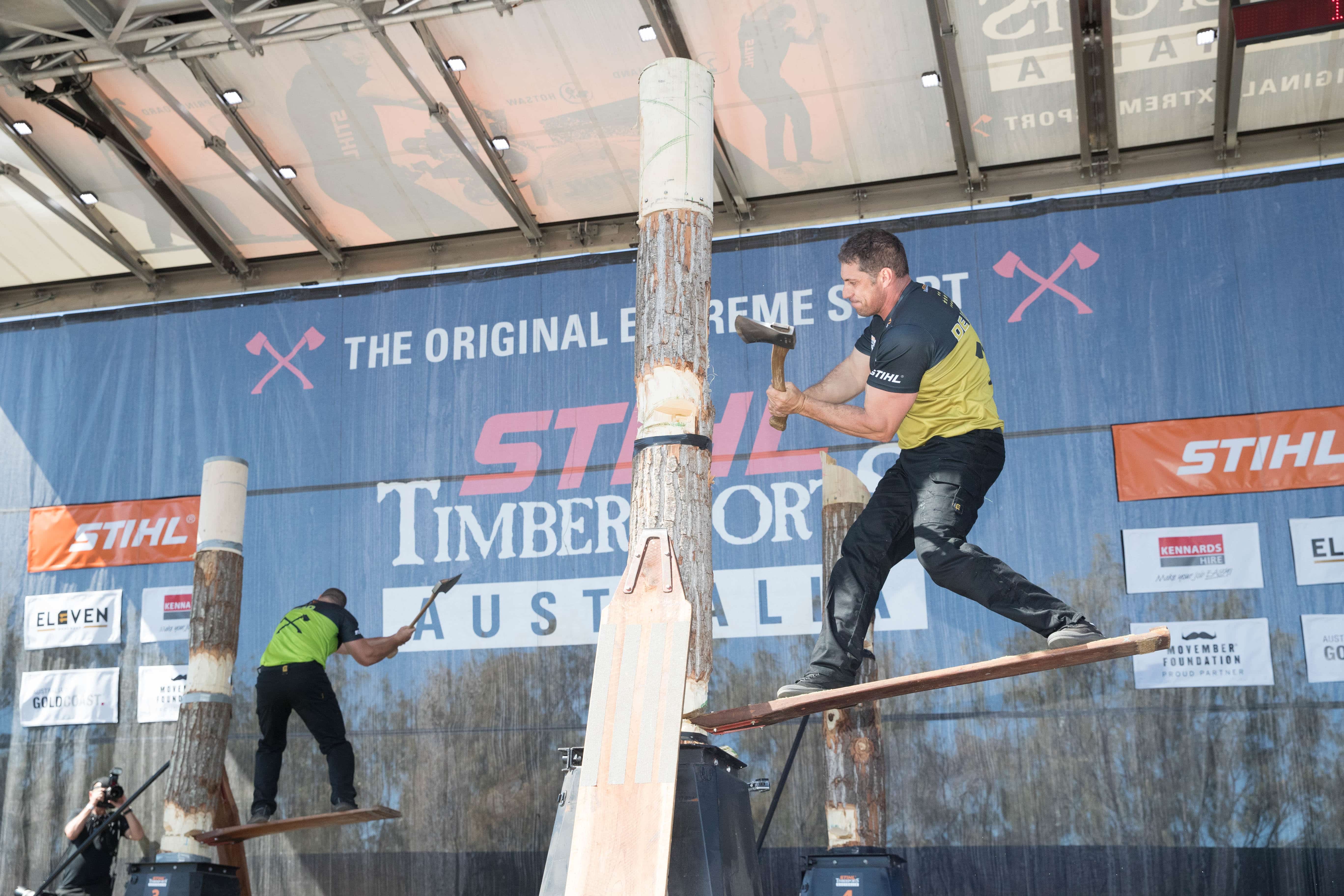 "I was pretty happy with the performance today, especially to make a couple of mistakes and still be able to score some good points and finish at the top," Head said.
"It gives me a bit more confidence heading into tomorrow considering I made some mistakes and now I can learn from them and hopefully improve tomorrow and do even better."
"The feeling of competing here in Queensland, my home state is awesome, I'd love to be able to come out and finish on the podium and I'm sure the fans here would like that too."
De Losa (NSW) overcame a surprisingly slow start to earn the opportunity to compete for a third consecutive title on day two while Gillam (VIC) fought back from an early disqualification with a powerful display in the later stages of competition to seal his spot in the finals.
But the story of the day was Matt Gurr (TAS) who pipped son and debutant Daniel Gurr (TAS), who impressed on debut in the men's competition, to finish in fourth.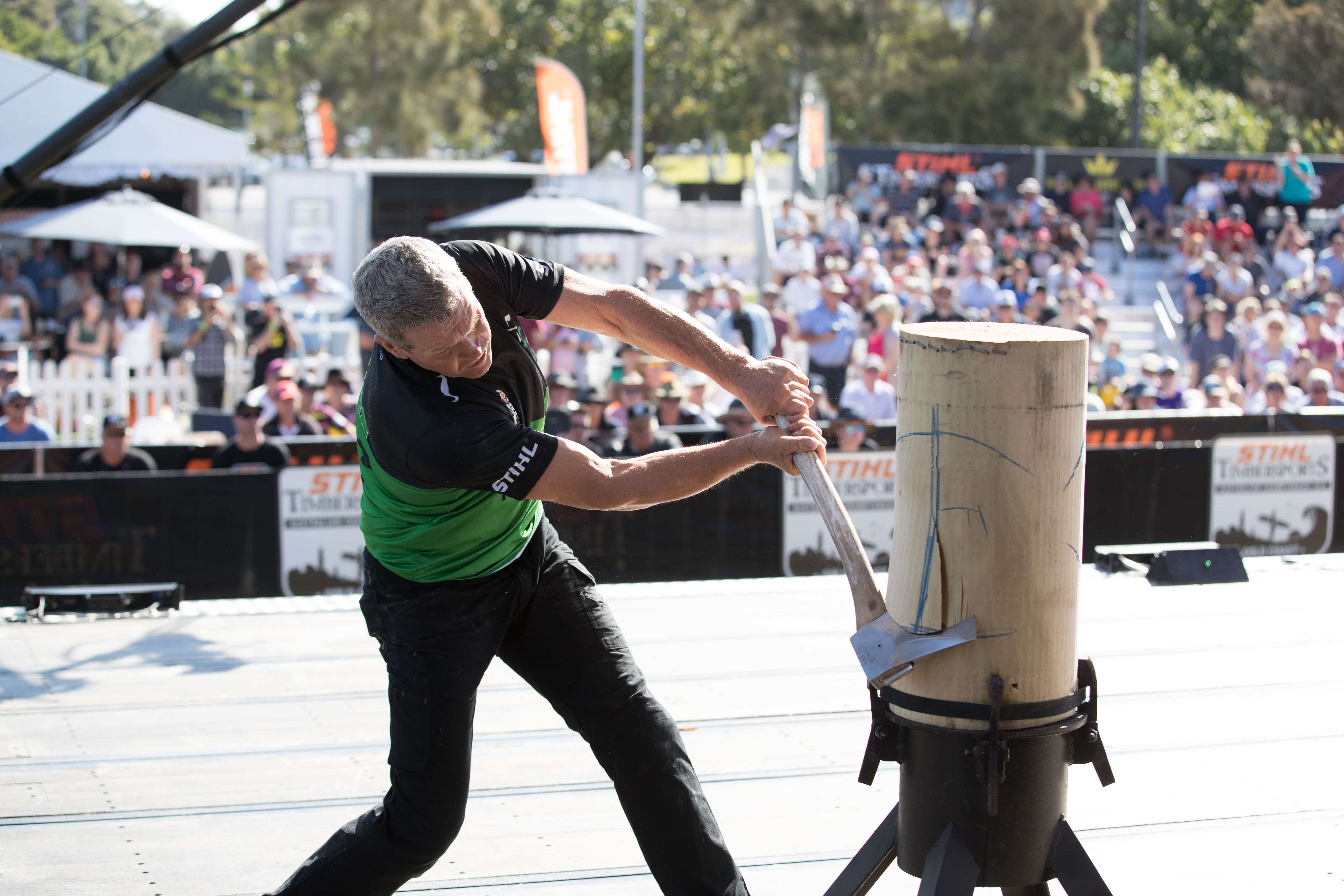 "I always expected him to do this well, he's a bit of a freak really," Matt Gurr said about his son's performance.
Daniel Gurr, last year's Rookie World Champion, finished fifth with 30 points while Victoria's Blake Meyer (19 points) and Jarrod Williams (16 points) finished sixth and seventh with New South Wales' Chris Owen (12 points) rounding out the list of Pool A.
The STIHL TIMBERSPORTS® Australian Championships continue on the Gold Coast today with the Women, Rookies and Men's Champions all to be decided.
POOL A RANKINGS
1. Jamie Head (QLD) – 35 points
2. Brad De Losa (NSW) – 34 points
3. Glen Gillam (VIC) – 32 points
4. Matt Gurr (TAS) – 31 points
5. Daniel Gurr (TAS) – 30 points
6. Blake Meyer (VIC) – 19 points
7. Jarrod Williams (VIC) – 16 points
8. Chris Owen (NSW) – 12 points