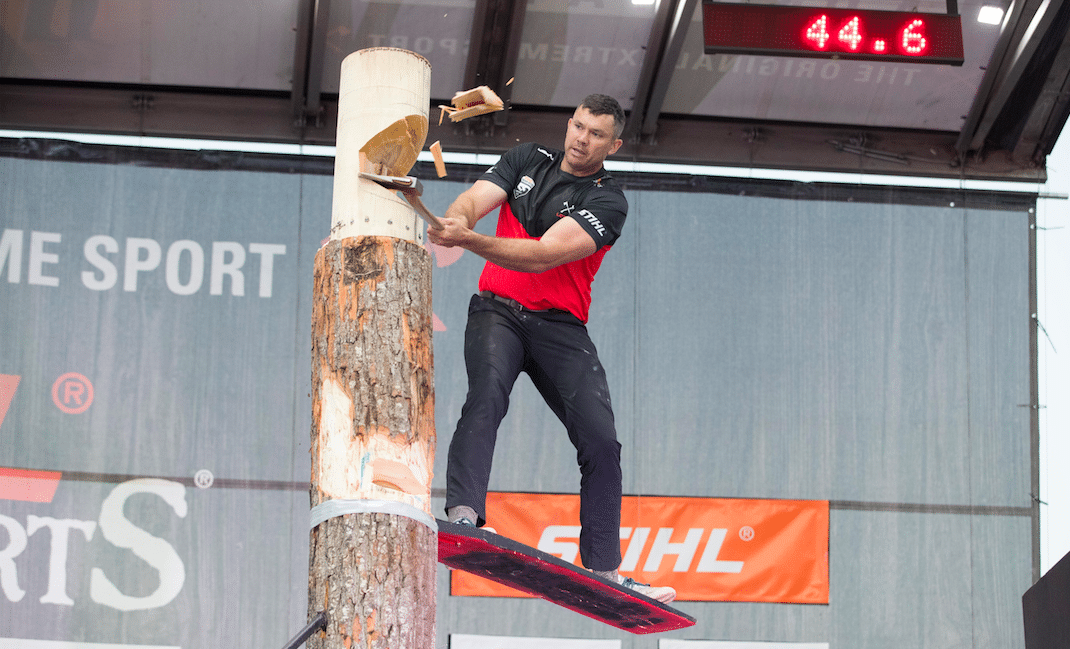 VICTORIA'S Laurence O'Toole has firmed up as a red-hot favourite to take out his first STIHL TIMBERSPORTS® Australian Championship following an impressive performance to finish on top in the Pool B qualifiers and accumulate the most points of any competitor on day one of action on the Gold Coast.
O'Toole, who has finished third and second in the past two years, looked like a man on a mission with two second-place finishes in the springboard and stocksaw disciplines and he continued that form throughout to end the day with 40 points, three ahead of fellow Victorian Brayden Meyer.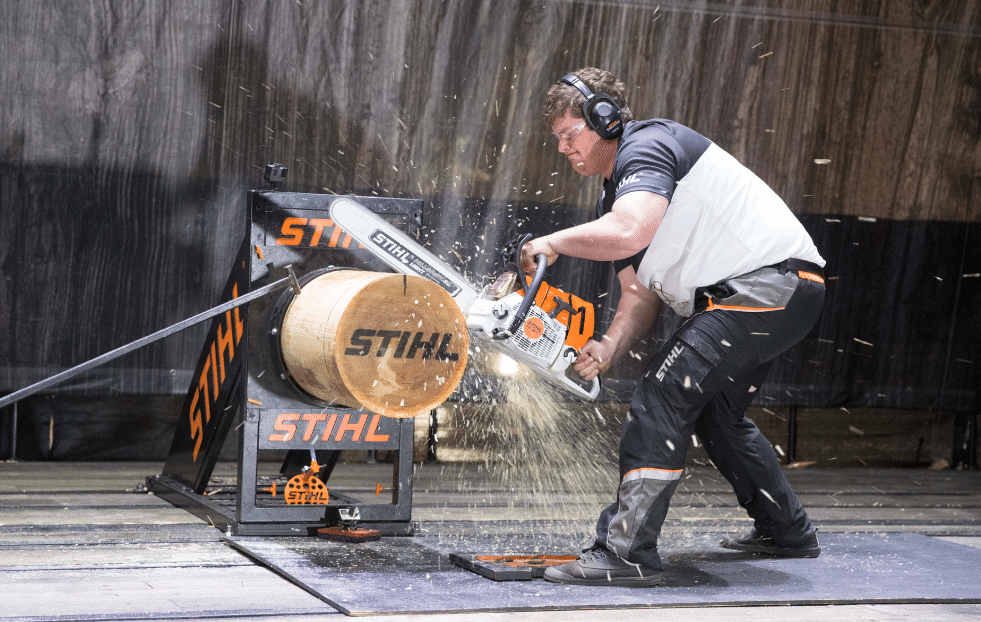 The 36-year-old from Doncaster almost completed his day's work in perfect fashion after recording a time of 6.08 seconds in the hotsaw discipline, which was just 0.03 seconds behind the Australian record held by rival and defending back-to-back national champion Brad De Losa.
"I wasn't even trying to go that fast and break the record, I was just trying to get a nice clean cut and get three cookies on the floor but went pretty close to the record, which is nice," O'Toole said.
"Obviously I'd love to break that record but that's not what we're here for, we're here to do well in each discipline and try to get the most points and win the title, that's what it's all about at the end of the day."
Meyer, the 2015 national champion who finished second in Pool B with 37 points, also showed he would be tough to beat in the finals with a consistent performance that he hoped would help him improve on day two.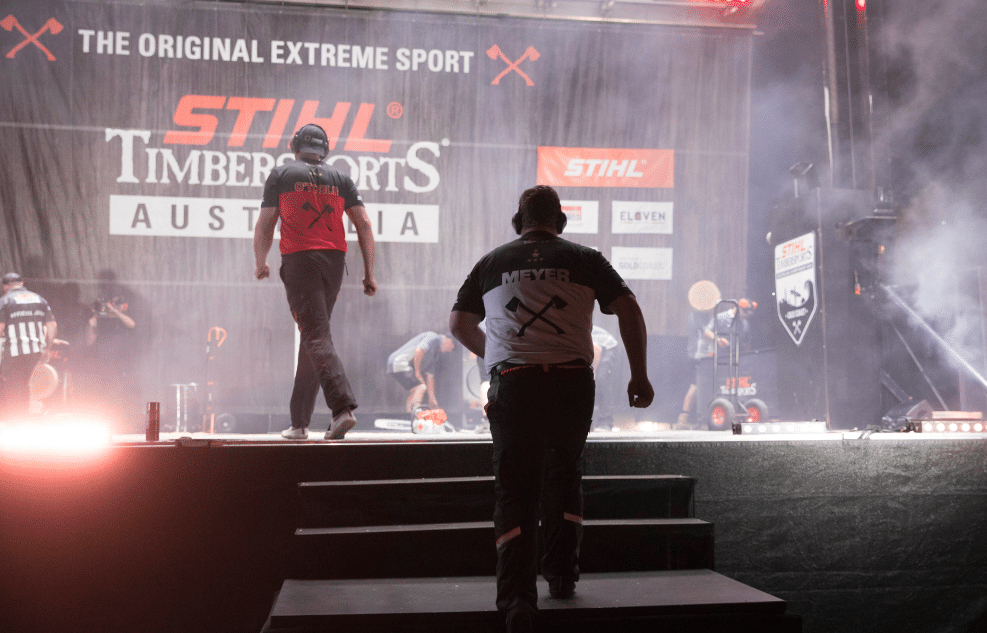 "It's great to get some good results but I don't want to peak today, hopefully that happens when it matters tomorrow," the 23-year-old said.
Tasmania's Kody Steers was also impressive. With his trademark mullet a hit with the fans, the 23-year-old did enough to seal third spot in the pool with 30 points across the six disciplines despite a disqualification in an effort to break the Australian hotsaw record. Right behind him was Queenslander Mitch Argent, who rounded out the top for qualifiers from Pool B with 26 points.
Another Queenslander in Josh Adamson impressed after being a late call-up to the event, shining in the springboard discipline with 55.06 seconds to claim eight points in first, but overall finished just outside of the top four with 24 points. Brent Rees from Western Australia (23 points) might have missed out on qualifying for the finals but could leave with his head held high after several good times, including a personal best in the standing block with a time of 20.26 seconds.
STIHL TIMBERSPORTS® Australian Championships veterans Dale Ryan (NSW) and David Coffey finished in seventh and eighth with 21 points and 12 points respectively.
TheSTIHL TIMBERSPORTS® Australian Championships continue on the Gold Coast today with the Women, Rookies and Men's Champions all to be decided.
POOL B RANKINGS
Laurence O'Toole (VIC) – 40 points
Brayden Meyer (VIC) – 37 points
Kody Steers (TAS) – 30 points
Mitch Argent (QLD) – 26 points
Josh Adamson (QLD) – 24 points
Brent Rees (WA) – 23 points
Dale Ryan (NSW) – 21 points
David Coffey (VIC) – 12 points