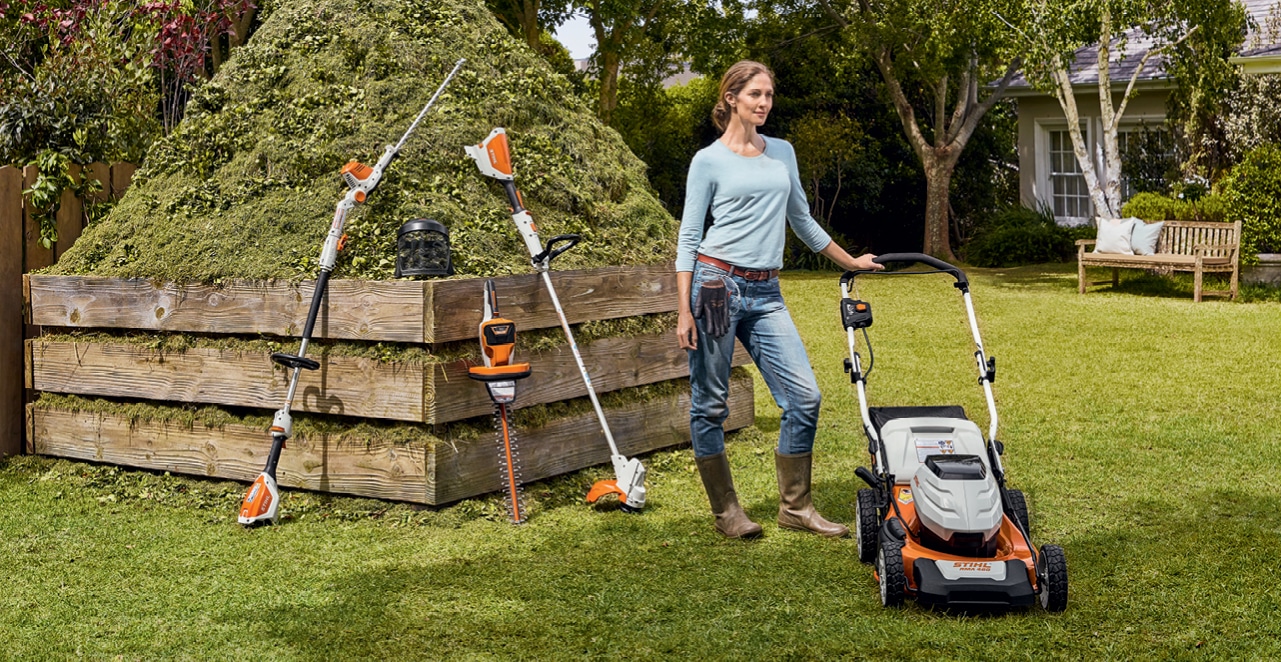 Times have changed – and so have batteries. They're not just AAs anymore. They're bringing their A Game, powering smartphones, laptops and even entire cars. And when it comes to battery-powered equipment, STIHL is at the forefront of the revolution. Battery Power Made By STIHL pushes battery technology to new heights of performance and dependability. While other manufacturers rush to market with their battery products, we engineer our battery equipment with pride.
Built on Innovation, Built to Last
For decades, STIHL has been an industry pioneer, introducing (now industry-standard) technologies, including automatic chain oiling, chain braking system, electronic ignition systems, anti-vibration systems, side-access chain adjustment and many more patented smart engine technologies. Battery Power Made By STIHL draws from this history of innovation, bringing our best ideas into a new platform of battery powered tools. These new tools are lightweight, start instantly and are easy to operate and maintain.
Advanced Battery Technology
STIHL batteries deliver all the power you need to get the job done while optimising run time. Our batteries hit the sweet spot of performance and longevity. They're also engineered by STIHL to include a host of advanced features – like LED charge lights show you how much battery life you have left. They're also designed to last – even after 500 charges, the battery retains over 80% capacity. Our batteries also include specialised voltage monitors and temperature sensors to help ensure optimal operation and a long service life.
Diverse Range of Products
Whether you use your STIHL every day for your job, or just on the weekends for your home, Battery Power Made By STIHL strikes the perfect balance. This diverse selection of tools means you can accomplish more tasks using a single rechargeable battery – that in turn, saves you more space in the garage and more fuel and maintenance costs.
Battery Power Made By STIHL is available in three tiers of performance:
Lithium-Ion Battery Range
Battery power for smaller gardens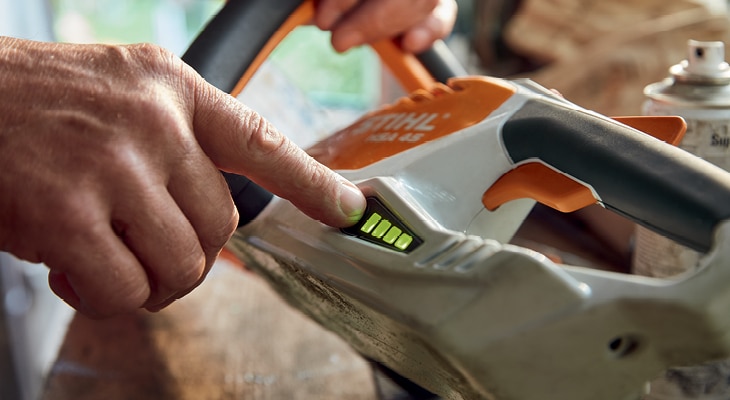 STIHL battery products give you the support you need to keep your garden looking its best. With built in batteries, they offer lightweight and straight-forward handling, making jobs for the home user event easier to complete.
In the STIHL Lithium-Ion range there is a hedge trimmer, a grass trimmer, a blower, and a set of hand held sheers which comes complete with two blade sets. All models feature an integrated battery and are priced attractively at $179 which includes a charger.
View the full Lithium-Ion range here.
COMPACT Battery Range
Battery power for medium sized and larger gardens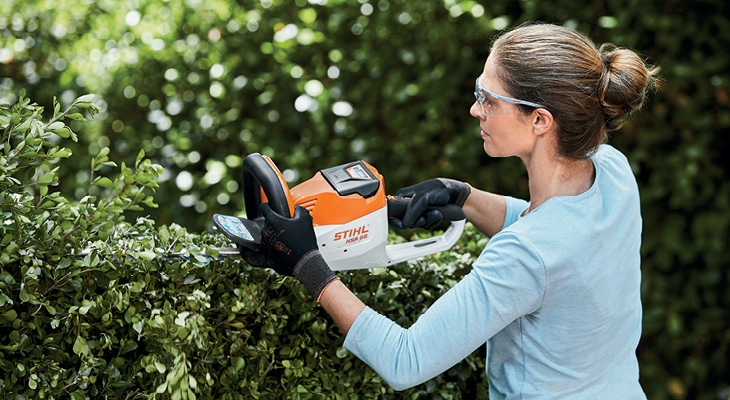 Your garden is your own very personal project, and the tools you use need plenty of power whilst also being easy to use. The STIHL COMPACT battery range with exchangeable AK batteries offers a flexible range of tools for medium to large gardens. With two chainsaws, a hedge trimmer, a blower, three mowers, a grass trimmer and a long reach hedge trimmer, the STIHL COMPACT range is ready for any challenge.
View the full Lithium-Ion COMPACT range here. 
PRO Battery Range
Battery power for large gardens and professional applications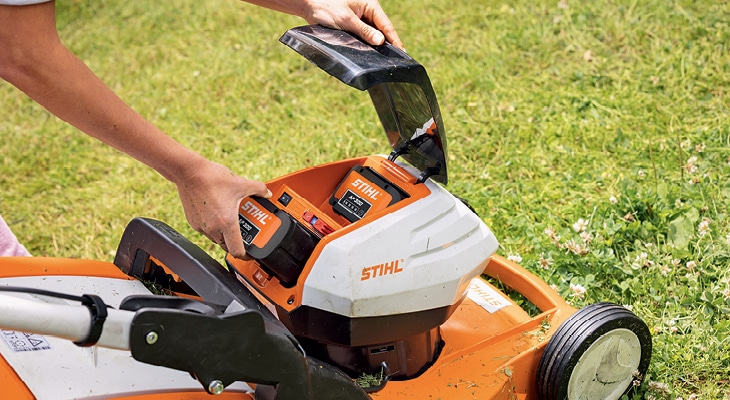 Landscaping professionals benefit especially from using Battery Power Made By STIHL. The PRO Battery Range delivers the performance and run time that professional come to expect from STIHL, requiring no fuel or engine maintenance. They produce zero exhaust emissions and low noise – qualities you can promote to environmentally conscious customers. And when paired with a professional backpack battery from STIHL, getting through a large portion of the work day on a single charge is now a reality.
View the full PRO battery range here. 
Say 'No Way' to Throw-Away
Today, product life cycles are shorter than ever. We trade in, trade up and throw away devices that were new just months before. Don't let your tools follow suit. Like all STIHL products, Battery Power Made By STIHL is backed by the service and support of your local Dealer. We want you to keep your battery products for a long time.
Visit your local STIHL Dealer to experience Battery Power Made by STIHL for yourself.