There's nothing like a roaring fireplace to keep you warm and toasty throughout Winter. If you're lucky enough to have one at home, you'll know that building a good woodstack is serious business!
Before cutting wood, it's important to make sure your blades are sharp. You can tell by the size of the sawdust – big chips mean your chain is sharp, small chips and sand (like dust) means the teeth are dull and in need of a sharpen. It's also a good idea to service your chainsaw once yearly at your local STIHL dealer, just to make sure it's in safe working order. STIHL is the number one selling chainsaw brand worldwide, so there's really no one better for the job.
Remember, always wear the right PPE and check in with your State or Territory's forestry authority to make sure you're collecting firewood in a way that's safe and legal.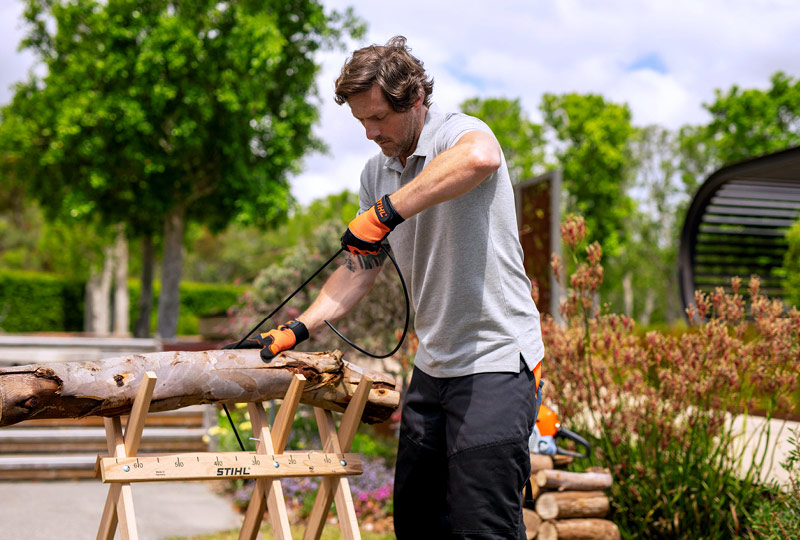 Charlie's top tips for creating your woodstack
Clear your workspace of other branches or debris.
Always start your chainsaw on the ground, after checking your chain tension and chain break.
Mark your collected branches to the length of your fireplace and use your chainsaw to cut them into manageable logs.
Never stand directly behind the chainsaw. Keep a solid stance slightly to the side.
For safety, always cut at full revs and make contact with the log as close to the powerhead as possible.
Try placing smaller logs amongst the bigger ones. This will aerate your woodstack which helps speed up the drying process.
Firewood shouldn't be cut last minute, the wood needs time to dry out. Wet wood doesn't burn well and causes soot and smoke. Where possible, use dead limbs and branches to reduce dry time.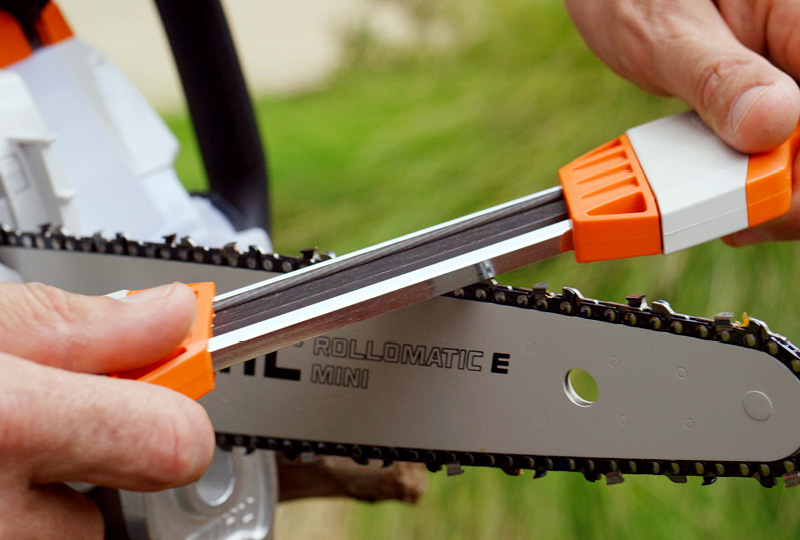 Charlie's top tools for creating your woodstack
Start by making sure you saw chain is sharp. The STIHL 2-in-1 File sharpens your cutting teeth and depth gauges. Start by marking the most worn tooth and lining up the pictogram on the file with the direction of the tooth. Keep the bar and file parallel at a 30 degree angle. File each tooth applying medium pressure and an even speed.
Use a sawhorse to save yourself bending down (and less chance of the saw chain running into the dirt).
STIHL make an extensive range of petrol and battery chainsaws. I like the MS 181 C-BE Mini Boss™ as it's perfect for firewood and garden maintenance, but your local STIHL dealer will be able to advise you on the many options available and help find the best chainsaw to suit your needs.
Love chainsaws? For the latest news, tips and advice, subscribe to the STIHL newsletter here.