Charlie's Winter Gardening Guide
I find Winter is such a lovely time in the garden. The chaos and frenzy of Spring, Summer and Autumn subside and allow the structure of the space to really shine – despite the gloomy skies!
A chance to get out and spend time enjoying the space while carrying out some vital tasks, without the distraction of fast-growing plants that require constant attention, Winter provides the perfect opportunity to catch up on those smaller, but important, jobs like weeding, pruning, planting and tool maintenance.
If you put the time and effort into your garden during Winter, you're more likely to reap the rewards of a beautiful garden come Spring. Getting your garden ready during the cooler months means that when the warmth hits the soil, your plants will thrive. And the combination of cooler conditions and moist soil makes working in the garden less physically demanding as well.
Here are some handy tips I've prepared to help you cut the cold and get the most out of your Winter months.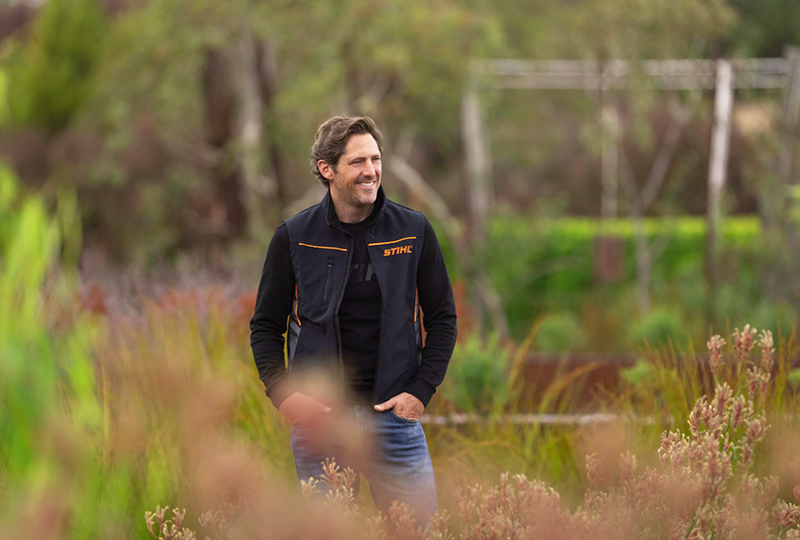 About Charlie
STIHL is excited to welcome award-winning gardener and television personality Charlie Albone to our growing roster of gardening experts.
After thirteen years working on Foxtel's most successful and longest running production "Selling Houses Australia", Charlie joined the Seven Network's high-rating flagship program "Better Homes and Gardens" working alongside Johanna Griggs and Dr Harry Cooper.
For the last twenty years, Charlie has worked both in Australia and abroad winning two Silver Gilt medals for his designs at the world's most prestigious flower show (and favourite of the British royal family) the Chelsea Flower Show in the United Kingdom.
Charlie is passionate about creating stunning gardens that inspire joy and encouraging Australian families to spend time together outdoors. He has a keen interest in using sustainable materials where possible and encouraging "homegrown" subsistence living.
Charlie loves helping Australian families to grow plants and flowers as well as their own fruit and vegetables, whether in a small apartment or a sprawling country backyard.
Charlie is an active member of the Australian Institute of Landscape Designers and Managers (AILDM) and an Ambassador for The Landscape Association (TLA). He is married to interior designer Juliet Love and they share two boys, Leo and Hartford.