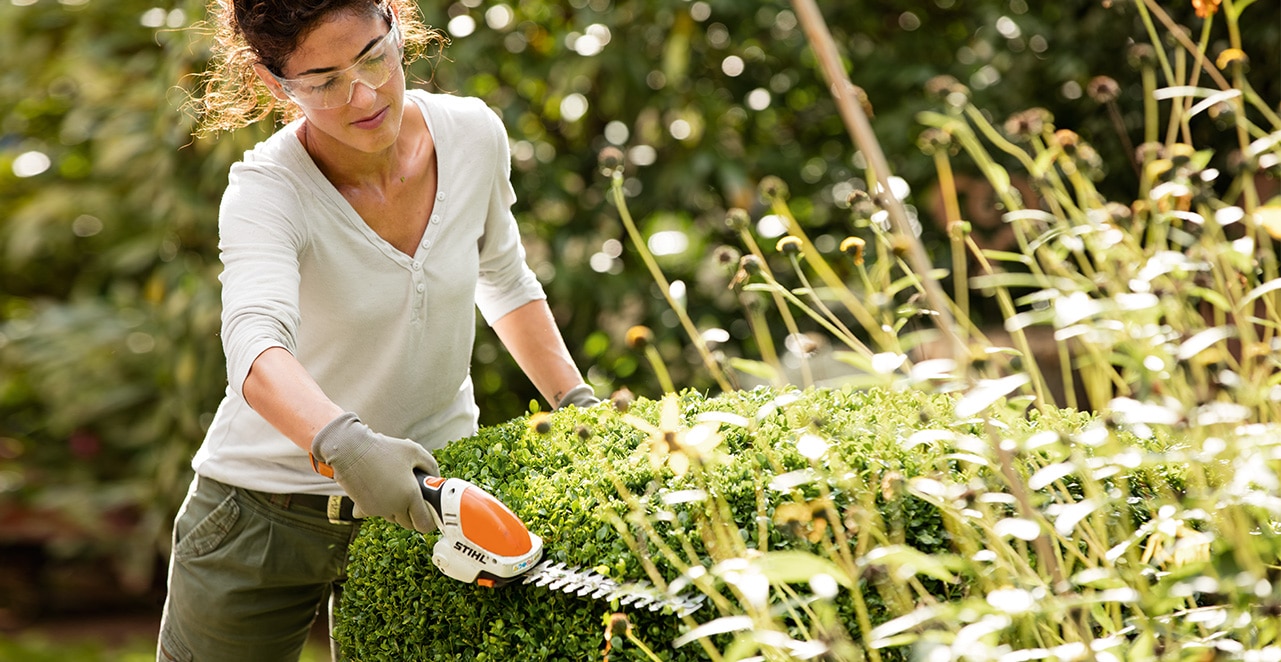 For that Mum that just about has it all; give the gift of comfortable and enjoyable gardening for years to come. The STIHL range boasts a number of great Mother's Day gift ideas for every garden, and every price point. Check out our top picks for Mum.
We cannot go past our entry-level battery range as a unique gift idea for almost every occasion.  Attractively priced at $179, this range is suited to the Mum that has a small to medium sized garden to maintain. With two hedge trimmers, a grass trimmer and a blower, all models come with a battery, and are lightweight and easy to manoeuvre.

From lawn edges to ornamental trees and bushy garden shrubs, the HSA 25 Battery Shears make light work of several tasks around the garden. Easy to use and extremely lightweight, these shears will trim right down to the smallest detail and have every corner of the garden looking sharp. Did we mention that these handy hand-held shears come in a neat carry case complete with two different trimming attachments, and a battery and charger? The STIHL HSA 25 is gift-ready to go!

For hedges just that little bit bigger and wider, trim comfortably and precisely with the HSA Battery Hedge Trimmer. The lightest trimmer in the STIHL range, if your Mum wants hedges to envy year round without the fuss, then this is the gift for her.

Mother's Day is perfectly timed with Autumn, so why not help Mum clear away the Autumn debris that are likely to have well and truly taken over her backyard by now? The BGA 45 Battery Blower is perfect for small to medium sized areas and weighs an impressive 2kg – battery and all!

For crafting perfect edges or trimming the lawn, if your Mum's a perfectionist like most, then the FSA 45 Battery Grass Trimmer will be a delight for her to use. This trimmer will go wherever a lawn mower won't, and powers through grass with the touch of a button.
For the Mum who loves a roaring fire all Winter long, our battery chainsaws are quiet, light and perfect for cutting firewood. The MSA 120 features an interchangeable battery which is compatible with all six models in the COMPACT Battery Range, giving Mum the gift of choice this Mother's Day.
For the Mum after a little more power, the MSA 140 boasts up to 25% more power than the MSA 120.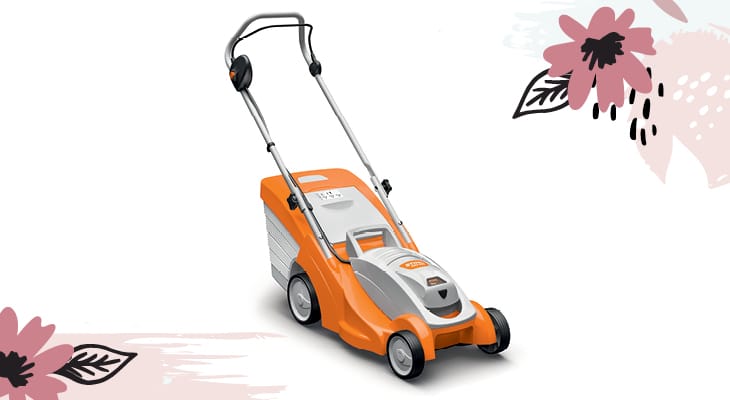 Keeping the lawn looking its best does not need to be a strenuous and messy chore. Give Mum the gift of a lawn to love year round with a STIHL Battery Mower.  Each of the five models in the STIHL range have several height adjustment settings, an automatic eco-mode setting to get the most of each charge, and easy running wheels making them comfortable and simple to manoeuvre.
For the garden loving greenthumb Mums out there, a garden shredder is an incredibly useful machine for several different reasons. For creating space and reducing garden waste, a shredder will take the effort out of composting and shred green and brown material so that it contains the perfect balance of nutrients that your garden needs to flourish.
For the perfect gift for Mum this Mother's Day, visit your local STIHL Dealer.