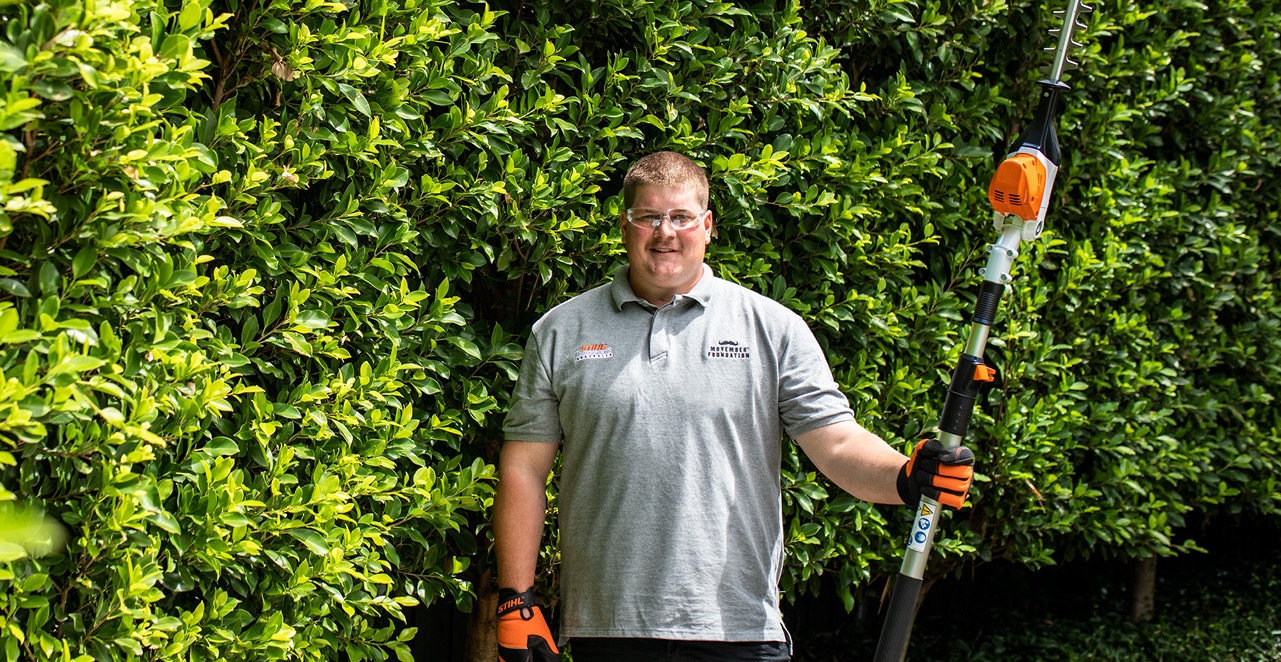 Topiary is the green art of the garden and makes a statement as a piece of living architecture.
Whether you want to create deliberate definition or distinction, draw the eye to a specific area of the garden, or simply turn your hand at something new and bespoke, creating shapes with hedges and topiary can be fun and rewarding.
It's best to select densely growing, typically evergreen species for topiary shapes, such as box or yew. Look for thicker branches that then have finer twigs branching from them as these will help to form the main lines of the shape. Use wire to train the branches to grow in the right direction – to fill out your shape.
Geometric shapes
The key to creating and maintaining a defined shape is all to do with accurate and precise cutting. This can only be achieved by starting with some kind of guide or framework to follow. Use taut strings, or construct a frame with pieces of timber to set the required shape. Place your frame over the plant/hedge and cut away all overhanging remains with a sharp pair of pruning shears or a hedge trimmer. Whether it's a straightforward cube, a pyramid, or a sphere, you can create any number of shapes following this methodology.
Your standard trees and plants can also be trimmed and shaped so as to make them a feature of your garden too. Plants in tubs and planter boxes are particularly suitable for standard geometric shapes.

Bespoke shapes
Whilst it can take several years to produce elaborate hedge and topiary sculptures, you should not be deterred, they can be a sensational focal point of your garden. For optimal results when creating bespoke shapes such as animals, you need to construct a wire netting skeleton to be placed over the plant/hedge/shrub you're working on. Using the wire as a guide, cut as close to it as possible using an easy-to-manoeuvre pair of pruning shears or a hedge trimmer. All overhanging shoots need to be cut back several times a year to encourage the hedge/shrub to fill out.
For more guidance on how to care for your hedges, visit your local STIHL Dealer.