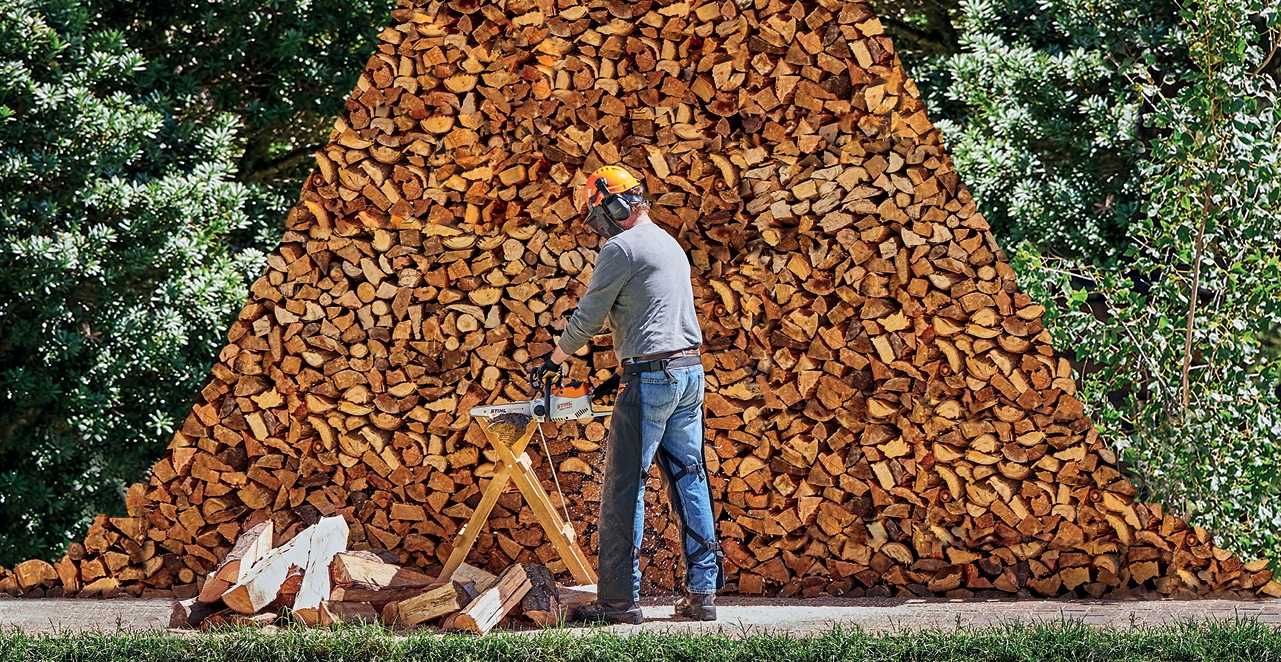 Christmas is just around the corner, and our 2019 gift guide is the perfect place to start your Christmas shopping this year.
HSA 25 Battery Shears
Our handy little battery hedge trimmer really is the gift with all of the trimmings. Priced at just $179, these neat hand held battery shears come complete with a battery, charger and two trimming attachments. And, if you're one to leave your Christmas shopping to the last minute, the STIHL HSA 25 comes in a nylon STIHL carry bag, so there's one less gift to wrap!

PRICE: $179
Toy Chainsaw
This is the gift that every little STIHL fan (or fan-to-be) needs this year! Our toy chainsaw makes real life chainsaw sounds, comes complete with a spare (rubber) chain, and batteries so it's ready to go on Christmas day. Treat your mini me to their first STIHL this Christmas.
PRICE: $35
RE 90 ELECTRIC HIGH-PRESSURE CLEANER
Our new high-pressure cleaner range is more than ready to help you power through your Boxing Day clean-up.  The STIHL RE 90 is priced at $199, and comes complete with a durable aluminium pump head, integrated wheel kit, cleaning agent spray set, a rotary nozzle and an adjustable fan jet nozzle.
PRICE: $199
STIHL GARDEN GNOME
This little guy is the ultimate gift for any STIHL fanatic this Christmas. Our little garden gnome is 20cm in height, and comes complete with a red checked shirt, work pants, braces and of course, a STIHL chainsaw. He's almost too cute to live in the garden! Get in fast, stocks are limited.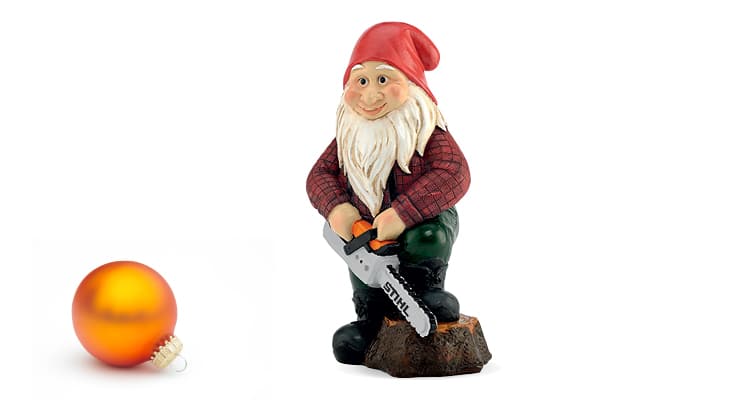 PRICE: $31.95
Contact your local STIHL dealer for availability. 

BLUETOOTH EARMUFFS
Our Bluetooth earmuffs make spending time in the garden even more enjoyable. They allow users to operate power tools and listen to music or talk on the phone at the same time, all while keeping their ears protected!

PRICE: $199
msa 220 c-b bATTERY CHAINSAW
Our latest and greatest – meet the STIHL MSA 220 C-B, the highest performing tool in the STIHL battery range. The new STIHL MSA 220 C-B battery chainsaws impresses with both power and endurance, and is sure to top any chainsaw enthusiasts list this year.
PRICE: $589
FSA 45 BATTERY GRASS TRIMMER + free blade set
Our FSA 45 battery grass trimmer may be light, quiet, and easy to use – but don't be fooled; it offers and performance and power to tackle most trimming and clearing jobs around the garden. This neat little trimmer features an integrated battery with charge level indicator, shaft and loop handle offering tool-free adjustment, adjustable mowing unit working angle, and is priced at just $179 including the battery and charger. And, for the month of December only, get a free pack of blades!

PRICE: $179
MS 170 PETROL CHAINSAW
Treat your loved ones to their first (or 10th) chainsaw this Christmas. Our MS 170 is perfect for chopping firewood around the home, it makes the perfect camping companion, and it's just $249.

PRICE: $249
GET 50% OFF CHAINSAW CARRY CASE & SPARE CHAIN SETS
If you know someone that is looking for any excuse to add another chainsaw to their collection, for the month of December only, get up to 50% off a STIHL chainsaw carry case valued at $89.95 and a spare bonus chain with selected chainsaw purchases! Offer is valid with any purchase of an MS 180, MS 251 or MS 311.

BG 86 C-E PETROL BOWER
One of our top sellers just got even better! For the month of December only, get a FREE vac-kit valued at $99.95 with any BG 86 C-E petrol blower purchase.

stihl CHAINSAW PILLOW
This is the ultimate gift for a great nights sleep for STIHL fans of all ages. Our plush STIHL chainsaw also makes a great stocking filler!
PRICE: $24.95
Contact your local STIHL dealer for availability. 
For more great gift ideas, visit your local STIHL Dealer.