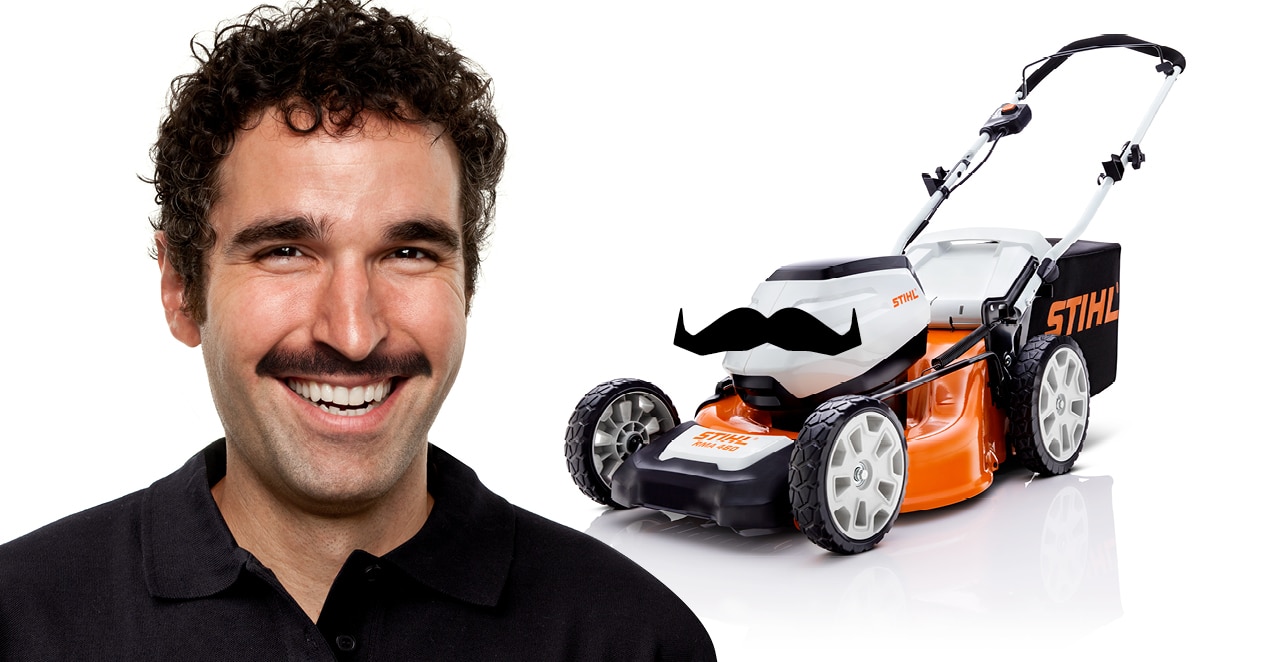 The Movember Foundation is a non-for-profit organisation tackling men's health on a global scale, year round. Funds raised go towards men's health projects focusing on prostate cancer, testicular cancer, mental health and suicide prevention, with one key goal: to stop men dying too young. At STIHL, we see enormous value and importance in the work that the Movember Foundation does, which is why we are a proud major partner of the foundation.
In 2018, STIHL joined forces with the Movember Foundation to raise funds and create awareness of the many men's health issues faced by men all around the world – men who naturally include our fathers, sons, brothers, husbands and partners. The campaign titled 'Mow-vember', playfully tied in STIHL's new battery mower range, and encouraged men and women across the country to 'grow and mow' to support men's health.
The response to STIHL's Mow-vember campaign was overwhelming, with over $40,000 raised in donations through various activities driven by our STIHL staff and our STIHL Dealer Network. All those that participated in Movember had a lot of fun along the way, with instore and online competitions, standalone events, swear jars, fitness relays and sales days, to name a few.
One of the most rewarding outcomes from the cause related campaign were the open conversations across the STIHL Dealer Network that happened as a result of the campaign. One to mention is the Warry family; owners of STIHL Dealership, Callide Valley Mower Service in North Queensland. Michelle and Grant Warry bravely shared the story of their son, Travis, who was devastatingly diagnosed with a rare form a testicular cancer at 14 years of age after complaining of a sore back.
Through conversations with the Warry family, we learnt more about their lives, and gained some perspective around awareness, early detection, and why open communication is so important. Luckily for Travis, at 14 years of age, early detection is what saved him. Three years on, Travis is in complete remission and enjoying life as a teenage boy should.
The Warry family had a lot of fun with the Mow-vember campaign, holding a standalone Mow-a-thon event at their local showground in Biloela where participants decorated and raced old mowers to raise funds; a hugely successful and enjoyable event for their local community which they are planning to hold again this year. The team at Callide Valley Mower Service topped the fundraising tally in 2018 by raising a whopping $7,677 during Movember, with all funds going towards a cause that is very close to their heart.
The response from the wider public was also fantastic. STIHL ran three consumer competitions during the Movember period to encourage the STIHL community to join in, which saw people across the country mowing and trimming moustaches into their front lawns and taking selfies in store to post to their own social media channels.
STIHL is a family-owned and operated business, as are the Dealers across the STIHL network. We see the importance of creating an environment where men feel comfortable to talk to other men and their families and friends about health issues, which is why we are excited to once again get behind this worthy cause this November 2019 and make some of noise around the many health issues faced by the men in our lives.
And, for the month of November, purchase any STIHL petrol product at your local STIHL Dealer and donate $10 to The Movember Foundation to receive a free 1L can of STIHL's own premixed 2-stroke fuel; MotoMix®.
Whether you grow a moustache, move for men's health, or host a mo'ment by gathering mates – you have the power to stop men dying too young.
STIHL Australia is a proud official partner of the Movember Foundation.