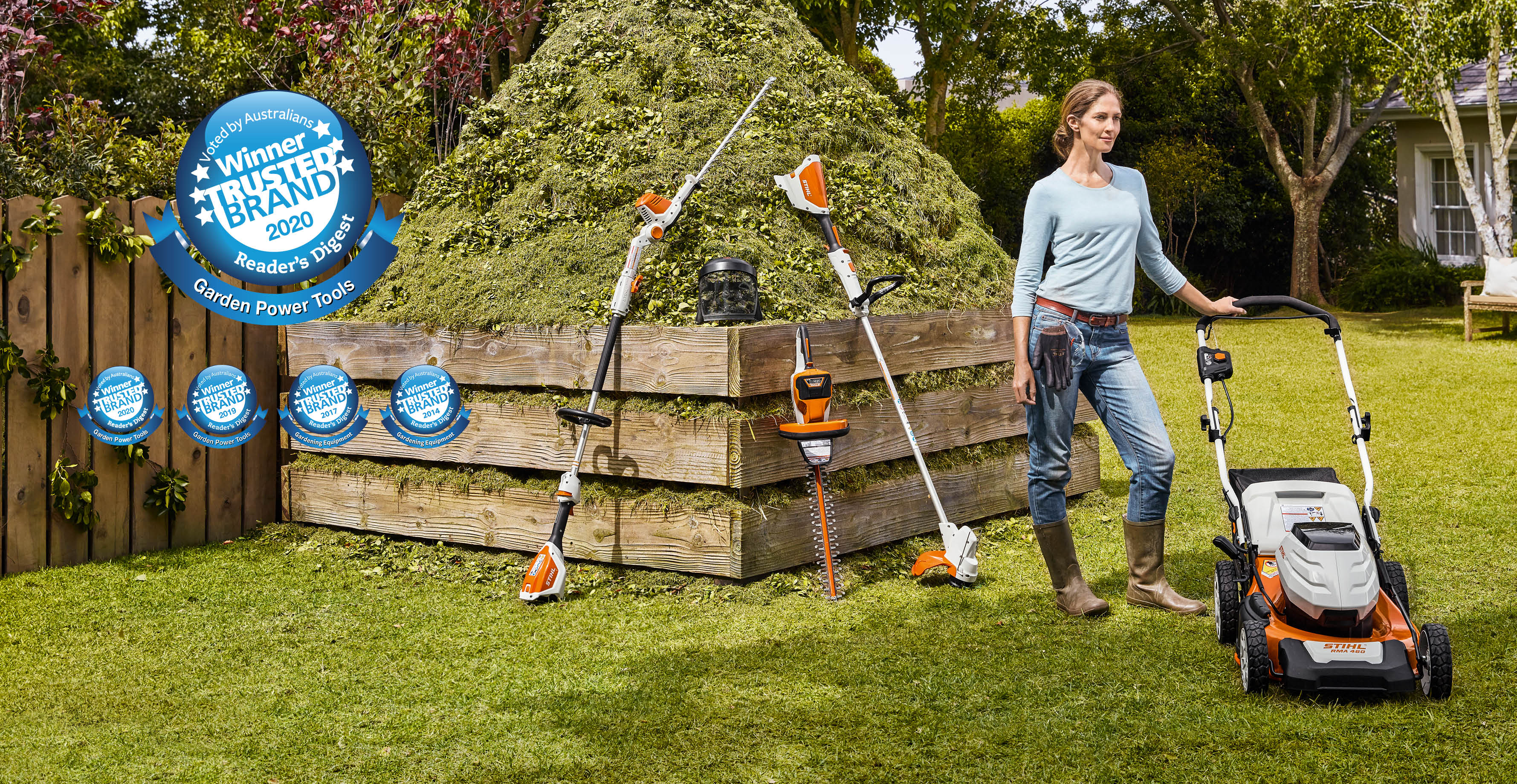 We are excited to announce that STIHL has once again been voted Australia's Most Trusted Brand in the Garden Power Tools category.
This is the fourth time that STIHL have won this highly coveted award as part of the annual Reader's Digest Australia's Most Trusted survey, a survey which is designed to uncover the brands that Australians believe are the most trustworthy and reliable in their category. This survey is conducted in several countries, and is a globally recognised award which we are proud to have secured two years in a row.
This award builds on the already strong reputation that the STIHL brand holds on a global scale which is the result of over 90 years of innovation and experience.
Renowned for quality and reliability, STIHL is committed to pushing the boundaries of innovation year after year. Using revolutionary technology, STIHL tools are built to last, providing Australian gardeners and professionals alike with peace of mind that their STIHL tools – whether that be a mower, hedge trimmer or blower – is ready to take on diverse garden challenges.
Sold exclusively through a 600 strong network of independently-owned STIHL Dealers nationwide, Australian's can rest assured that the customer service they receive is equal to STIHL's state of the art products. A recent survey conducted found that over 70% of customers gave their local STIHL Dealer a perfect 10 out of 10 – a result that is well above industry standard.
We are very proud and honoured to receive this award once again; however, this would not have been at all possible without the exceptional customer service, advice and support of our STIHL staff, and of course, the STIHL Dealer Network. To view the full ranges or to find your local store, visit stihldealers.com.au.