This Father's Day, give Dad a gift that he will use and love for years to come. From the household handyman to the laid back Dad, our wide range of built to last tools and accessories will make even the fussiest Dad happy this Father's Day. Here are our top picks for Dad this year.
MS 170 PETROL CHAINSAW
Treat Dad to his first (or 10th) chainsaw this Father's Day. The STIHL MS 170 petrol chainsaw comes packed with all of the features that users have come to expect from the world's leading brand of chainsaw. From the anti-vibration system, to the quickstop super chain brake or the STIHL ematic system to ensure maximum lubrication, longer wear and less oil consumption, a STIHL chainsaw is sure to top any Dad's list this year.
Price: $249
Click here to view the product.
MS 211 C-BE PETROL CHAINSAW
If Dad's on a larger block or uses his saw a little more regularly, then the MS 211 is a great step up from the MS 170. The MS 211 boasts a little more grunt, and packs in even more features like STIHL's own Easy2Start technology, and our quick chain tensioning system for adjusting on the go.
Price: $699
Click here to view the product.
DOUBLE BATTERY BUNDLES
For a limited time, you can pick up a second battery for half the retail price with the purchase of any AK battery system kit. There are 9 tools in the AK battery system, and here are our top kits for Dad this year.
RMA 460 kit
Every Dad needs a decent mower! And if yours is due for an upgrade, then look no further. A STIHL battery powered mower is sure to top any Dad's wish list this Father's Day.  The RMA 460 is one of our most popular models, and is designed to conquer medium to larger sized lawns with impressive ease and efficiency. Equipped with a durable steel mowing deck, large wheels, adjustable handles and a 60 litre catcher, a STIHL battery mower will help Dad tackle the lawn easily and quickly. Our RMA 460 is just one of seven battery mowers in the STIHL range.
Price: $747 with one AK 20 battery & charger
Price: $836.50 with two AK 20 batteries and one AL 101 charger
Click here to view the product.
MSA 140 C-B Kit
Another great option is the MSA 140 C-B. This lightweight battery chainsaw is wonderfully quiet, and has been designed with user comfort and safety in mind including features such as a soft rubber grip handle, STIHL quick chain tensioning, a quickstop super chain brake, an oil tank with a transparent viewing window, and a consistently high cutting performance due to an especially narrow saw chain.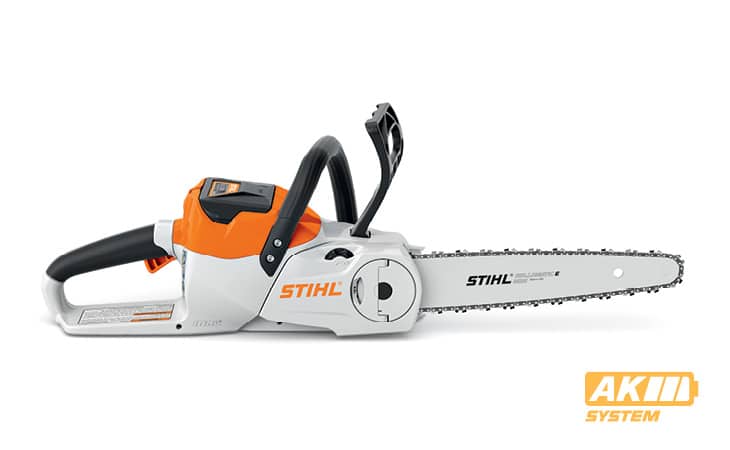 Price: $599 with one AK 30 battery and one AL 101 charger
Price: $723.50 with two AK 30 batteries and one AL 101 charger
Click here to view the product.
FSA 56 KIT
This battery powered grass trimmer may be light, quiet, and easy to use – but don't be fooled; it has the performance and power to tackle the untidiest of edges. The STIHL FSA 56 can trim around a football field on a single charge using the AK 30 battery. This level of performance is the result of nearly 60 years of grass trimmer development – so you know you are giving Dad the best this year!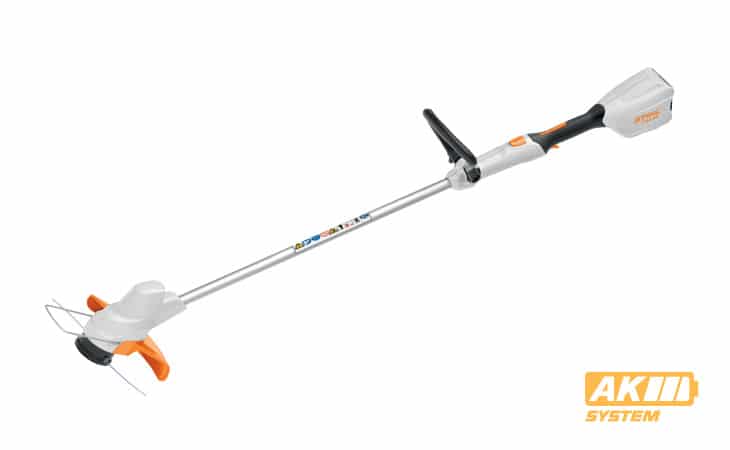 Price: $349 with one AK 10 battery and one AL 101 charger
Price: $438.50 with one AK 10 battery, one AK 20 battery and one AL 101 charger
Click here to view the product.
ACCESSORIES
2-in-1 FILE
A sharp chain cuts faster, is easier to manouvre, and requires less effort from the user, so a 2-in-1 file is a must for anyone that owns a chainsaw. This nifty little tool will allow Dad to keep his chain sharp on the go by completing two functions at one – sharpening the saw chain cutters and lowering the depth gauges with a each stroke. If your Dad doesn't have one of these yet, this is the perfect gift!
Price: $59
Click here to view the product.
WOODEN SAW HORSE
Not only is a sawhorse incredibly safe and helpful while cutting firewood to length, it also removes the risk of running your bar into the ground which will leave you with a blunt chain every time. If your Dad spends all Winter cutting firewood to keep the family warm, this is a great gift idea.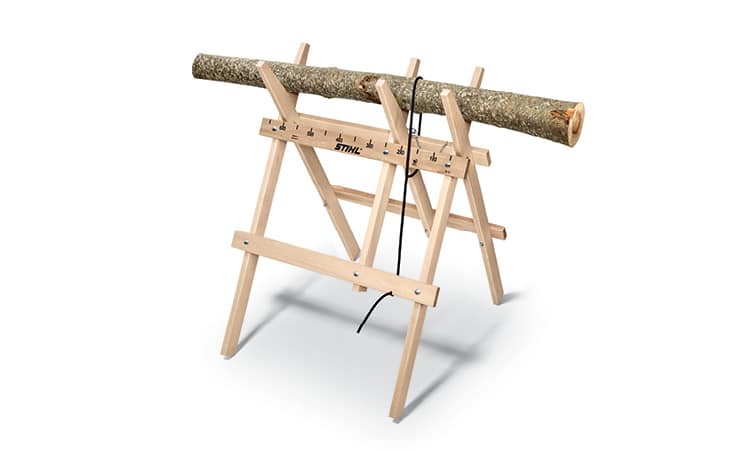 Price: $115.60
Click here to view the product.
CHAINSAW CASE
A chainsaw case is also a must for chainsaw owners. Not only will it keep it safe and protected, it will allow Dad to transport his saw safely and comfortably.
Price: $89.95
Click here to view the product.
STIHL GEAR
STIHL GARDEN GNOME
If your Dad's a STIHL Dad, then treat him to some STIHL gear this father's day. No STIHL Dad's garden is complete without a STIHL garden gnome. Not only will this little guy keep an eye on the garden overnight, our STIHL gnome will also add a little character to your home. Stocks are very limited, so be sure to contact your local Dealer to secure one today.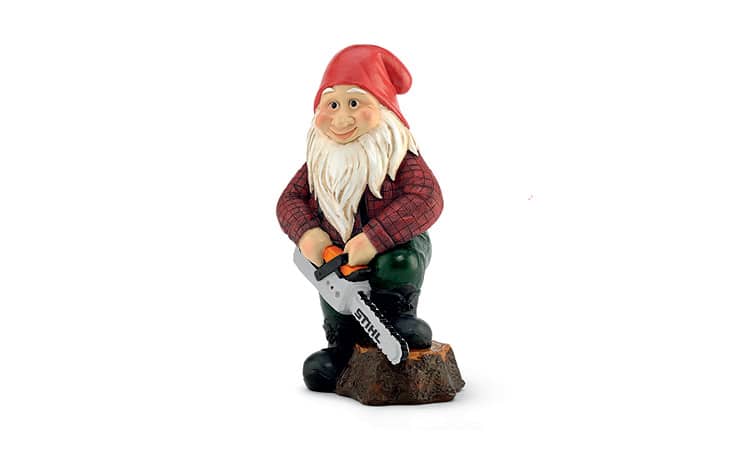 Price: $31.95
STIHL CAP
Every STIHL Dad also needs a STIHL cap. This everyday necessity is the perfect gift for Dads that loves their STIHL.
Price: $29
STIHL UNIVERSAL CONTRA BOX
Give Dad somewhere to store all of his bits and pieces in the shed or whilst on the go. This aluminium tin is multipurpose and can be used for storing just about anything that will fit, from nuts and bolts to coins and notes.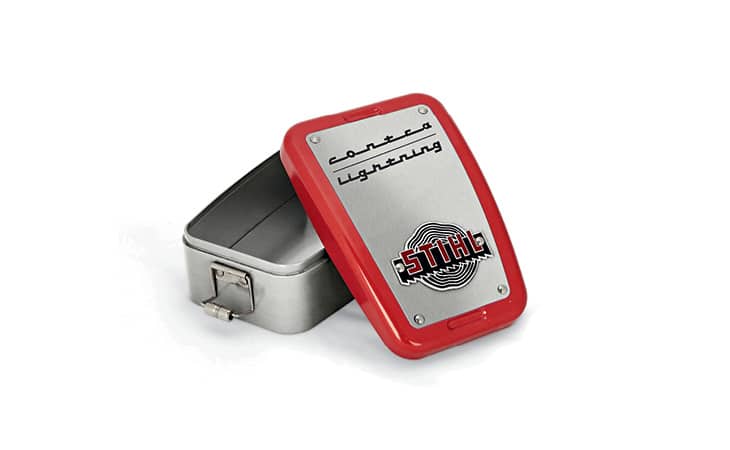 For more great gift ideas to spoil Dad this Father's Day, visit your local STIHL Dealer.