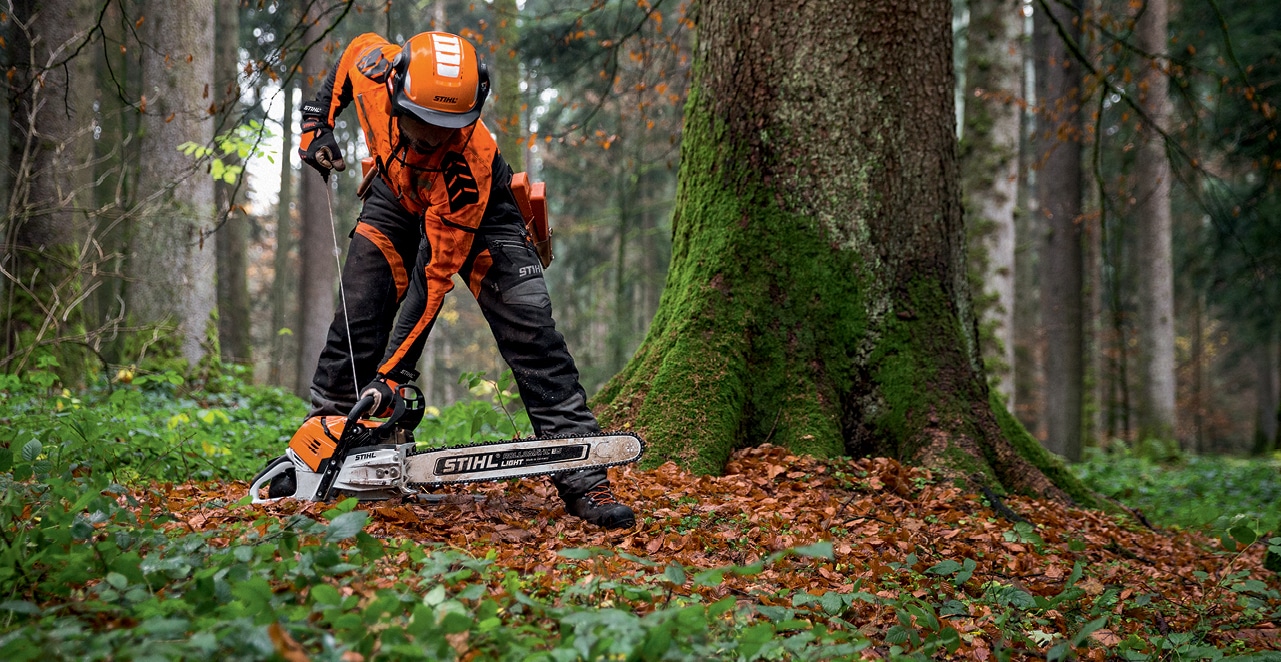 STIHL have cemented their position as a technology leader with the highly anticipated launch of the MS 500i; the world's first electronic fuel injected chainsaw with never-before achieved power-to-weight ratio.
STIHL is no stranger to fuel injected machines. In 2012, the TS 500i cut-off saw launched as one of the most powerful and reliable machines on the market, able to survive even the toughest construction environment.
The STIHL injection technology not only provides the chainsaw of the future with incredible torque, but also ensures rapid acceleration of the saw chain from 0 to 100 km/h in just 0.25 seconds.
The STIHL MS 500i is lightweight within the ranks of professional saws. Thanks to an intelligent lightweight design, as well as an extremely high engine power, it excels with an exemplary low power-to-weight ratio at 1.24 kg/kW. This value is unique within all displacement categories. The MS 500i also comes with a choice of 20" or 25" Rollomatic ES Light guide bars, keeping the overall weight of the saw down, and the balance at its optimum too.
The MS 500i is also very easy to start in all operating conditions, and automatically adapts to different locations of use. The sensor-controlled fuel mixing means that you'll get optimum engine power at all times and your saw will run perfectly time and time again. Fuel is precisely delivered into the crankcase and drawn into the combustion chamber alongside clean air through the long service life HD2 filter.
Together with the many additional design optimisations, the reduction of gyroscopic forces provides the high-performance professional saw with dynamic maneuverability. This gives the professional an easy to handle tool for all disciplines – from felling to cross cutting.
This is also supported by the new bumper spike geometry. The raised plunge bar on the fan housing – parallel to the axis of symmetry of the guide bar – makes directional control and tool guidance easier when plunge cutting. Captive nuts on the chain sprocket cover also make changing the chain straightforward. Professional big timber harvesting – from felling through cutting to length and limbing – is a simple task with the MS 500i.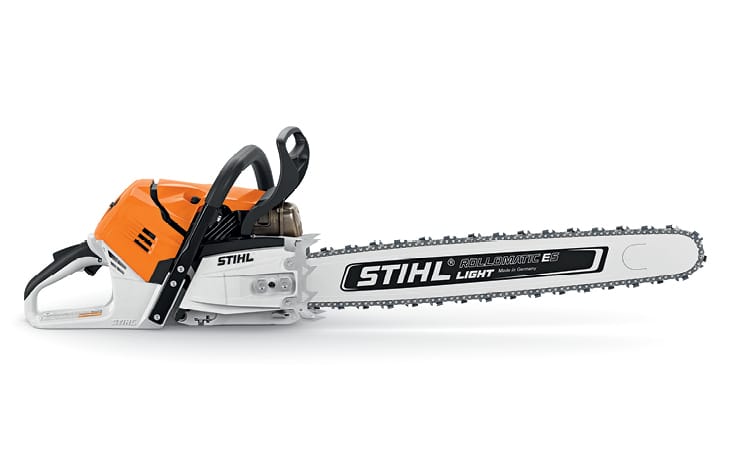 STIHL has a long history of innovation, starting when the company's founder, Andreas Stihl, patented the first electric chainsaw back in the 1920s. Since the MS 500i's announcement in 2018, professionals and loyal followers alike have been champing at the bit to get their hands on it.
With over 90 years of German engineering excellence, STIHL continues to stand the test of time. Voted number one for quality garden power tools and specialist knowledge, STIHL reaffirms their place as the leader in innovative technology.
Very limited numbers of the STIHL MS 500i are available at selected STIHL Dealers across the country. Contact your local store to reserve yours today.