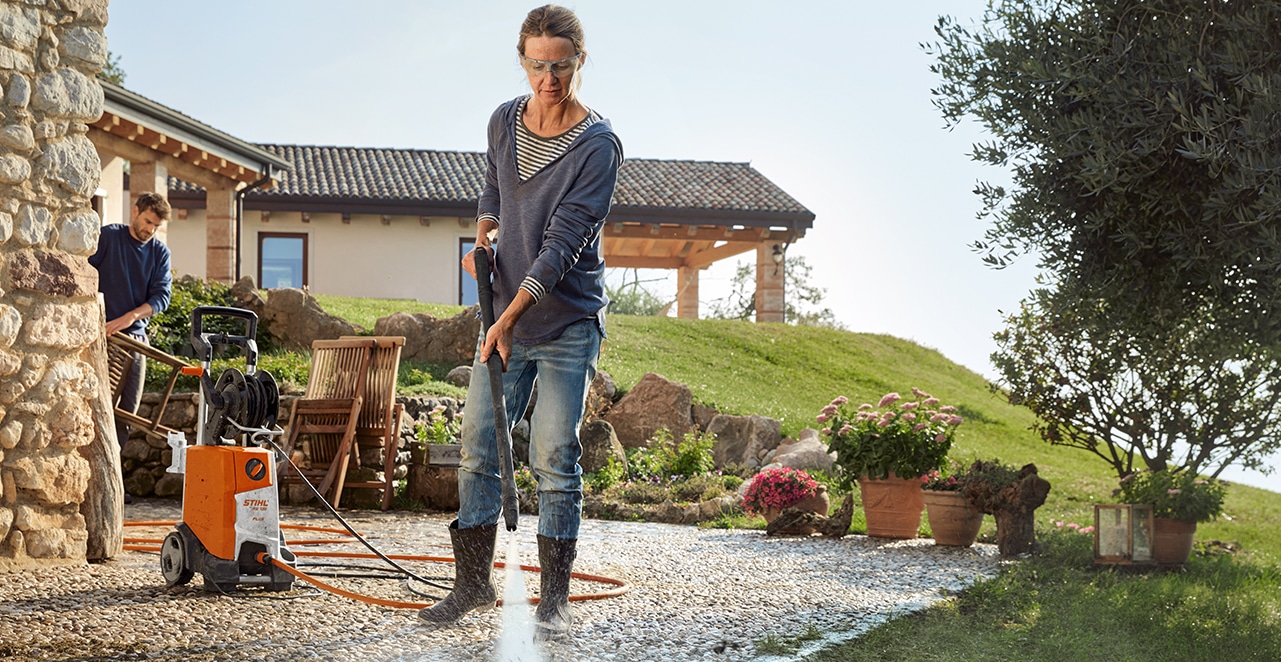 Long weekends are the perfect opportunity for a big tidy up, especially if you've been putting it off for a while. If you have experienced lots of rain over the last few weeks or months, it is likely that mud and soil stains have covered your patios, driveways and retaining walls. If you have not been so lucky, Autumn leaf litter and debris are likely to have taken over by now.
The first step to a tidy outdoor area is to get rid of all the loose debris from your deck, driveway, pathways or veranda. The STIHL range boasts a number of hand held and backpack blowers for outdoor areas of all sizes, so be sure you speak to your local STIHL Dealer to find one that is right for you. A quick and easy way to get rid of organic litter and debris is to blow them on to your lawn, and collect them up with a quick lap of the lawn mower later on. However, if you have a large amount of buildup, pop it through your shredder and add it to the compost bin. If you want to eliminate a step all together, a STIHL vacuum shredder will collect and mulch your leaves in no time. See our post on creating the perfect compost in five simple steps.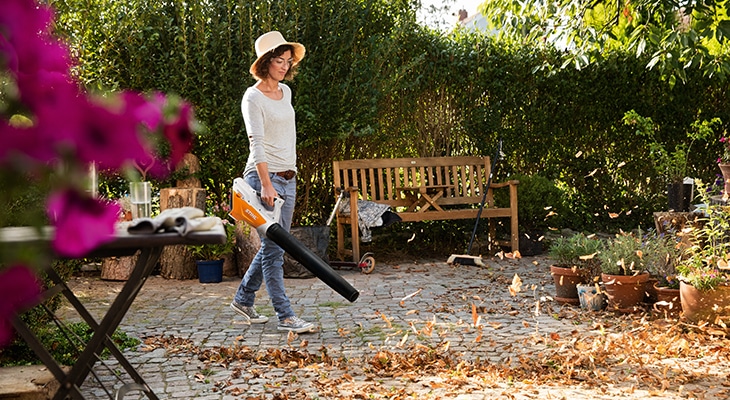 Once your outdoor area is free of leaves and debris, remove mud, dirt, cobwebs and stains from your hard surfaces with a high-pressure cleaner. Focus on high traffic areas and near your pots plants, as well as areas under trees that cause a lot of mess. Eucalyptus leaves will often leave oil stains on driveways and decks, especially on lighter colored pavers and cement. Do not fret; these can easily be removed with a good high-pressure cleaner.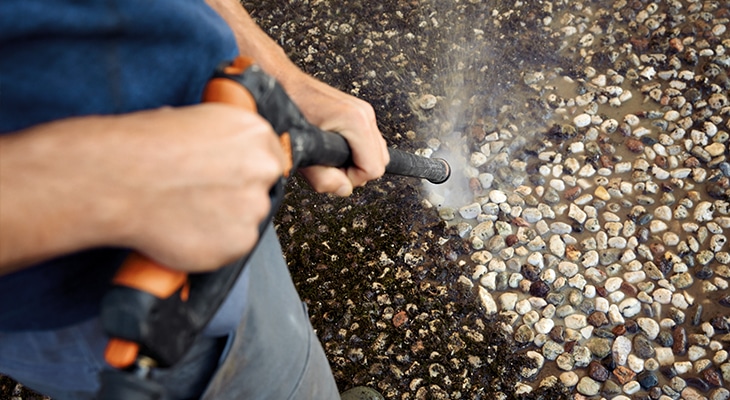 Natural stone such as bluestone and sandstone will also benefit from a clean once a year, and by doing this, you will expose the unique original markings of the stone. Clean away the dirt and mud build-up to reveal the shades of yellow, white and orange of the sandstone and the darker tones in the bluestone. You can also use the high-pressure cleaner on slate or stack-stone. Ensure you wear eye and ear protection while doing this – gumboots are also very handy!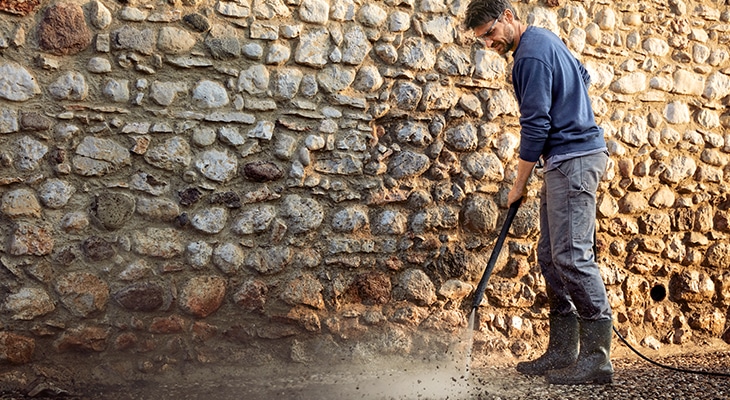 Painted and rendered brick walls may attract algae and moss through the coolers months, or general markings from wear and tear. Give them a clean and have them looking slick again to lift the look of your outdoor space and bring back the solid colour blocking that they were designed to provide. A freshly cleaned rendered wall contrasts beautifully to a healthy green lawn or garden bed.
A long weekend if also a good time to oil your deck. This is something that should be done annually to protect it from all of the different weather conditions experienced throughout the year. The STIHL patio and deck cleaning attachments are compatible with all models in the range, and are great for this kind of heavy duty cleaning to prepare your deck beforehand. Give your pots and water features a clean while you are at it. A freshly cleaned and oiled deck is an easy, yet effective way to transform an outdoor space.
For more tips and tricks on how to transform your great outdoors this long weekend, visit your local STIHL Dealer.