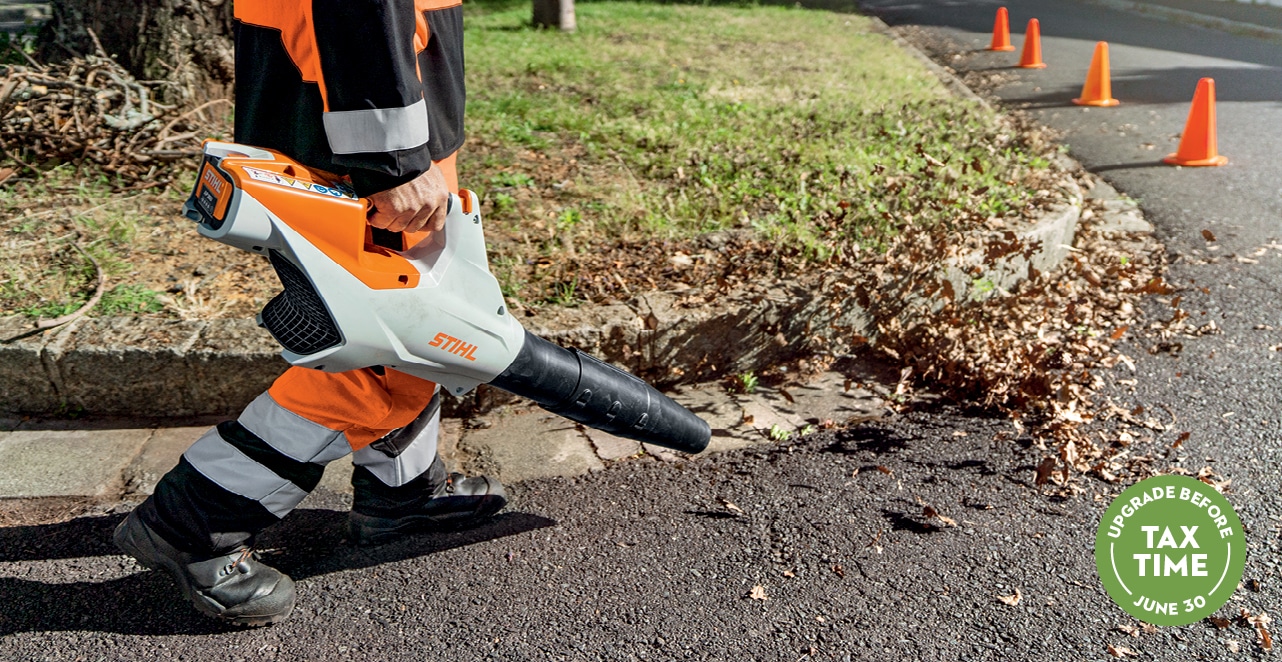 With the end of financial year fast approaching, it's time for eligible businesses and professionals to take advantage of a potential small business tax break. The STIHL range boasts a number of professional grade outdoor power tools to help commercial users complete their work safely and efficiently no matter what the task.
Voted number one for quality, and Australia's most trusted brand of garden power tools once again in 2020, STIHL tools are reliable, durable, and there to help you get jobs of all shapes and sizes done with impressive ease.
Here are our top picks for arborists, landscapers and builders this year.
TOP PICKS FOR ARBORISTS
MSA 161 T Battery Top-Handle Chainsaw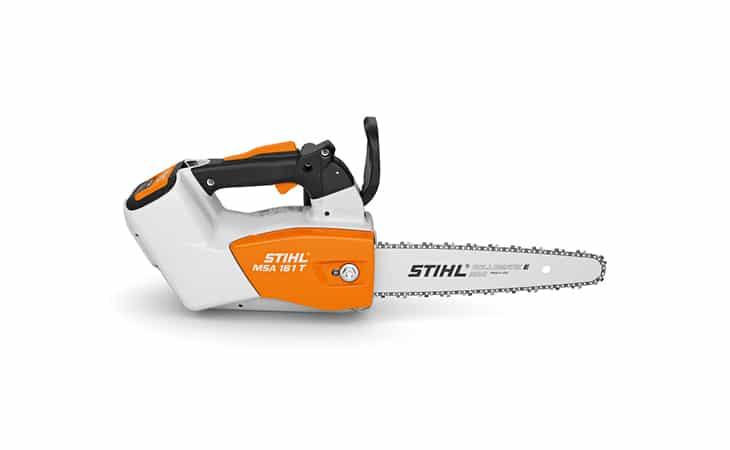 The MSA 161 T battery powered arborist chainsaw is an evolution of the MSA 160 T. Featuring a more powerful motor and higher chain speed for quicker working and higher cutting performance, it also features a new trigger mechanism for safer working.
This lightweight top-handle saw boasts a 40% higher chain speed than the MSA 160 T, and a 15% increase in motor power, making the MSA 161 T ideal for removing deadwood, crown maintenance and light reductions. Designed with comfort, safety and easy handling in mind, the MSA 161 T has a very precise cutting behaviour from the ¼" P chain, which gives a clean, efficient and smooth cut.
Whilst the number of cuts and run time will be the same as the MSA 160 T using STIHL's existing range of AP batteries, the MSA 161 T is capable of performing these cuts much faster, allowing users to be more efficient in their work.
PRICE: $699 excluding battery and charger.
Click here to view the product. 
MS 881 Magnum® Petrol Chainsaw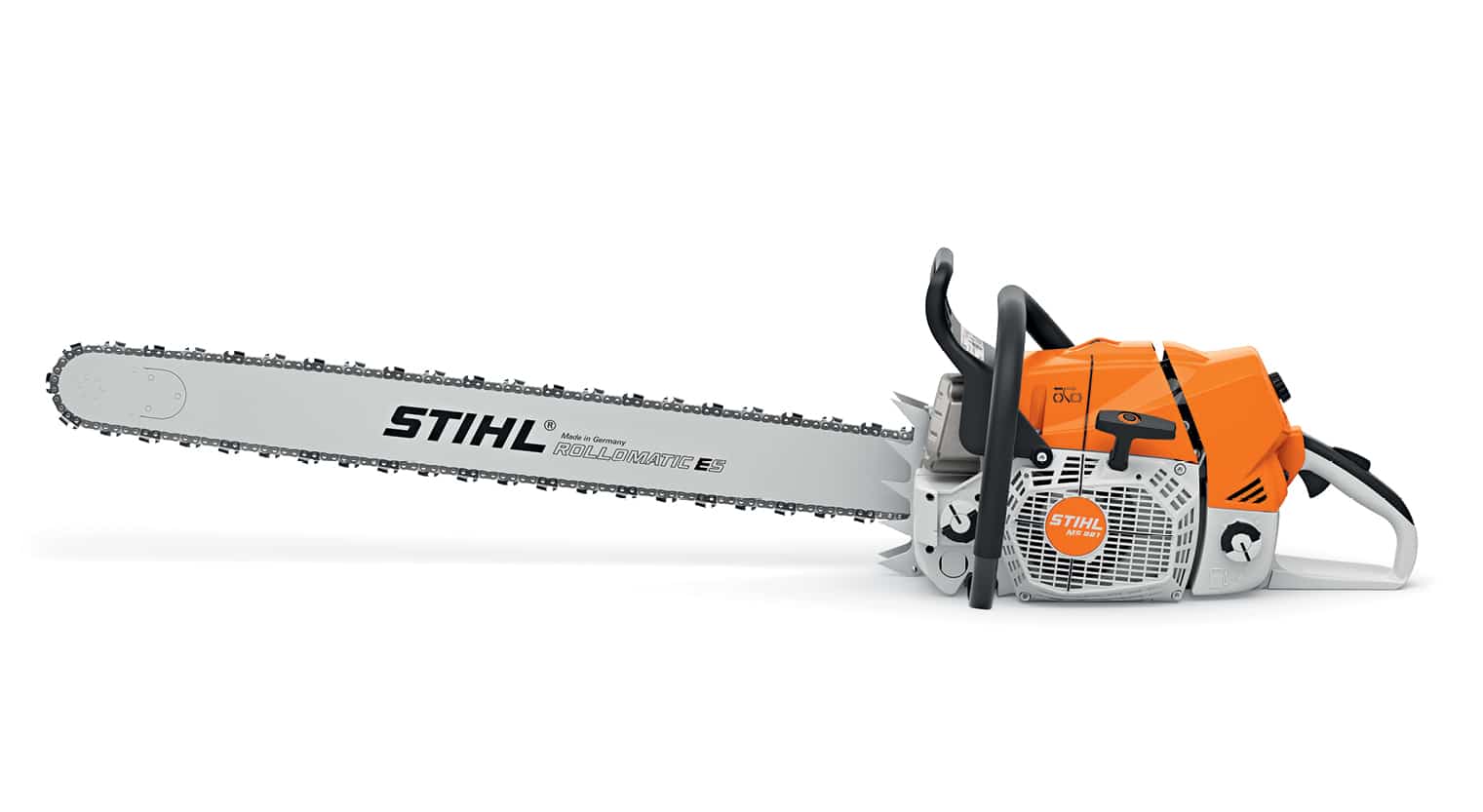 The new STIHL MS 881 is the world's most powerful production chainsaw. Following on from the highly regarded MS 880 chainsaw, which was a favourite of foresters, the arboriculture industry and saw-mill operators, the MS 881 has been designed with the largest timber jobs in mind.
With the same overall power and weight of the MS 880, it is also still built in Germany with pro-grade materials such as a magnesium crankcase from our own magnesium casting facility.
This 121.6 cm3 powerhouse has an output of 6.4 kW/8.7hp and a huge 8.0 Nm of torque, all from a powerhead that weighs 9.9kg, or 12.7kg with the STIHL Rollomatic ES 75 cm/30" bar and STIHL .404″ Rapid Super chain.
Click here to view the product. 
TOP PICKS FOR BUILDERS
TSA 230 Battery Cut-Off Machine 
The TSA 230 is STIHL's lightweight, maneuverable, and surprisingly powerful battery cut-off machine. STIHL has combined its vast experience of cut-off saws with its enduring lithium-ion battery technology to power the TSA 230, and with no fuel or emissions, it's perfectly suited for use indoors and in enclosed spaces. Cutting neatly and swiftly up to 70mm deep, the choice of STIHL abrasive or diamond wheel options gives the TSA 230 the capacity to cut steel and metal pipes, through to concrete, bricks and roof tiles.
PRICE: $799 excluding battery and charger. Supplied with abrasive wheel as standard.
Click here to view the product. 
SE 133 M-E Electric Wet Dry Vacuum Cleaner 
The SE 133 M-E wet and dry vacuum is the perfect worksite companion. It's a certified class M wet and dry vacuum (in accordance with EU norm EN 60335-2-69), which means it fulfils the requirements of dust extraction class M for dusts with limit values > 0.1 mg/m³. The air speed is measured during the suction process, and if this falls below 20 m/s, the device indicates this using a light signal and then repeating an acoustic signal. The SE 133 M-E features automatic filter cleaning without loss of suction power, automatic volume flow monitoring and infinitely variable speed control, the SE 133 M-E will clear dust and debris with power and ease allowing you to spend more time working and less time cleaning.
PRICE: $999
Click here to view the product. 
TOP PICKS FOR LANDSCAPERS
BR 800 C-E Magnum Backpack Blower
The BR 800 C-E claimed the title as the biggest and baddest blower in the STIHL range upon release in 2019, with professionals champing at the bit to get their hands on it. With a max airspeed of 385 km/h, the performance of the BR 800 C-E backpack blower is unrivalled with an excellent power to weight ratio and leading fuel efficiency, which sets it apart from the competition.
The 4-MIX engine is also highly efficient. With the 2-litre fuel tank and an average consumption of 1.47 litres per hour, the BR 800 C-E is capable of up to 1 hour 20 minutes of leaf clearance per tank, allowing professionals to spend more time working, and less time refueling the machine.
PRICE: $1099
Click here to view the product. 
RMA 765 V Battery Lawn Mower 
The RMA 765 V is the largest battery mower in the STIHL range and is designed for professionals and use within large noise sensitive properties. This self-propelled powerhouse enables those working in noise sensitive areas, such as schools and parks, to extend their hours of operation and complete their work when and where required without disturbing those around them.
With a 63cm cutting width, robust design and fewer maintenance requirements than a petrol mower, the RMA 765 V allows professionals to reduce their operating costs and work flexibly thanks to it's low noise and zero emissions during operation. The RMA 765 V is powered by the new AR L batteries, or the existing AP 300 or AP 300 S when used with an ADA 700 adaptor.
PRICE: $2,899 excluding battery and charger
Click here to view the product. 
RG-KM Rotary Trimmer KombiSystem Attachment
The new STIHL RG-KM rotary trimmer attachment is a safe, quiet and versatile trimming solution for users working in noise sensitive, high traffic, and dense areas, such as along a nature strip, or, in a public park. This attachment is compatible with the existing STIHL KM 94 RC-E, KM 131 R and KMA 130 R KombiEngines, and a great alternative to many line trimming applications. It removes weeds and grass from a variety of surfaces safely and with ease, including gravel, asphalt and paved surfaces.
The RG-KM has proven popular amongst professionals such as council workers due to the limited risk of damage to nearby objects while using this attachment. The low level of risk while in use is thanks to the low spin and low throw action of the cutting head. While the recommended distance between bystanders and workers while operating grass trimmers is approximately 15 meters, the RG-KM attachment can be safely used within 3m for bystanders and 5m to objects.
PRICE: $499 (attachment only)
Click here to view the product. 
BGA 86 Battery Blower 
The BGA 86 battery blower is the new and improved version of the popular BGA 85. Offering 50% more blowing power and weighing 400g less, the BGA 86 is also more compact, quieter and easier to manoeuvre than its predecessor. Like all battery tools, this new addition to the range is perfect for professionals and larger properties working varied hours in noise sensitive areas.
PRICE: $399 excluding battery and charger.
Click here to view the product. 
NEW HTA 66 & 86 Battery Pole Pruners
For trimming and pruning up to 5 metres, the STIHL's new battery telescopic pole pruners are incredibly lightweight allowing landowners and professionals to work comfortably for longer periods. Replacing the existing HTA 65 and HTA 85 models, the new long-reach battery pole pruners are equipped with a 1/4" PM3 saw chain as standard, offering users precise, high-cutting performance, which is ideal for pruning, orchards, tree maintenance and arboriculture tasks. The battery slot on both models has been repositioned to make these pole pruners exceptionally well balanced, providing easier handling and reduced fatigue for users when working over longer periods.
Both the HTA 66 and HTA 86 also feature a powerful brushless EC motor that allows the user to vary the chain speed with their finger, and the tools are very impressive with quick acceleration, zero emissions and a low noise output, meaning no ear defenders are required and works in public spaces can be completed with minimal disruption to bystanders.
HTA 66 PRICE: $599 excluding battery and charger
Click here to view the product.
HTA 86 PRICE: $799 excluding battery and charger
Click here to view the product.
For more great tools to get the most out of the small business tax break, click here to view the full range, or visit your local STIHL Dealer.