Getting outdoors and into nature is what weekends are about, especially when the weather is just right. A little chill on the air doesn't hurt if it means you can build a roaring campfire without having to worry about fire restrictions.
Depending on the location and length of your camping trip, you'll want to equip yourself for the wood prep involved. From hatchets for processing smaller, pre-cut logs to powerful battery chainsaws and the gear to sharpen them, STIHL has camping essentials to make your next trip into nature a breeze.
Cutting firewood
Once you've settled into your campsite and spent some time relaxing, you'll no doubt need to ready some wood. For environmental reasons, ensure that the wood you use for this task has been sourced from a fallen tree. The type of tools you'll require come down to the size and volume of wood you're able to collect.
After felling the tree, cut off branches starting at the lower end of the trunk and working to the top. Whenever possible, stand on the uphill side of the tree. Work from the left side of the trunk (as you face toward the top of the tree). This allows the safest and most efficient use of the chain saw because you can rest the side or bottom of the saw on the trunk and slice off the branches with a pivoting motion.
To saw the trunk into firewood, cut a log into 16-in. lengths for firewood by first sawing three-quarters of the way through the log. Then roll it over and complete the cuts.
For branches and smaller pieces of timber, you can use more dexterous tools, like the STIHL HANDYCUT Pruning Saw.
For splitting wood, the AX 6 forestry hatchet is a light forestry hatchet for small pieces of cordwood. The next size up is the AX 10 foresty axe, ideal for more serious wood splitting. Both feature a high quality ash handle and weigh 600g and 1kg respectively.
For a battery powered solution, the STIHL GTA 26 battery garden pruner cuts branches up to 4cm in diameter. Also available is a handy holster that allows you to carry the tool around with ease.
When a chainsaw is required for larger applications, the MSA 120 C-B battery chainsaw is a popular choice, cutting up to 100 logs on a single charge.
The battery powered chainsaw is a great alternative to consider when you're camping. They are extremely quiet and easy to use, making them a favourite amongst fellow campers and the surrounding environment. Please ensure the correct personal protective equipment is worn.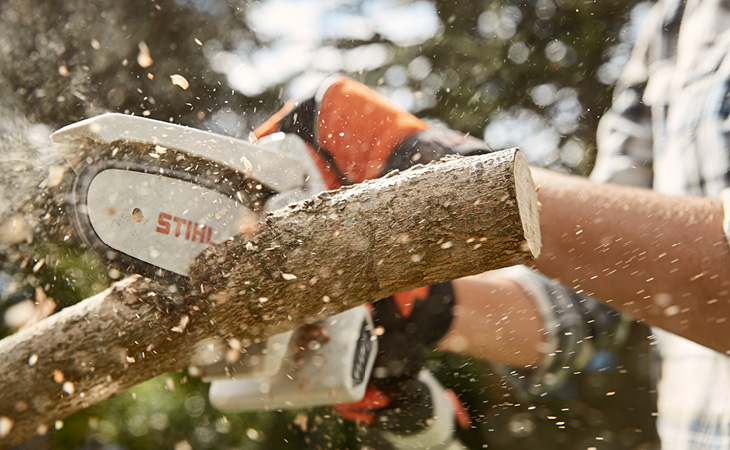 Staying sharp
Remember to keep your pruning shears, secateurs, axes and hatchets sharp – STIHL's affordably priced 3-in-1 sharpening tool is the ideal solution. For chainsaw (with 1/4″ P, 3/8″ P, .325″, 3/8″ and .404″ saw chains), the STIHL 2-in-1 file holder is perfect for quickly sharpening the teeth and depth gauge in a single step.
STIHL merchandise
Indulge your love of all things STIHL with fun and practical merchandise. From the 750ml stainless steel drink bottle and STIHL beach towel to our STIHL TIMBERSPORTS® travel bag, there is something to ensure everyone's a happy camper.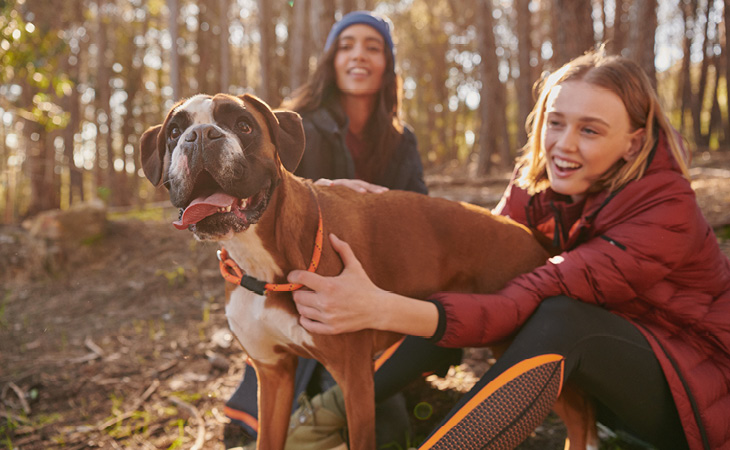 Wood amount
For camping, you may need anywhere from 2 to 5 bundles per day. The amount of firewood you use depends on factors such as the weather, how long you usually sit around the fire, whether you are cooking with your campfire, and how often you want to have campfires. It's worthwhile knowing exactly what factors play into how much firewood you'll need so that you can always bring the right amount.
Responsible wood collection
Every state and territory has different rules when it comes to conservation and the collection of wood from national parks and reserves. Even if the wood is dead or fallen, fines can apply and equipment can be seized by park rangers. In some areas, wood collection is restricted to local residents only, which prevents visitors from taking timber. It's best to check with the council in the area that you're camping to confirm.
Even more important is the strict observation of fire restrictions. A total fire ban means it is illegal to light an open-air fire or conduct any activity that could start a fire. Fire danger ratings should be a factor when making travel or camping plans. For more information, contact the fire department or emergency service in your state.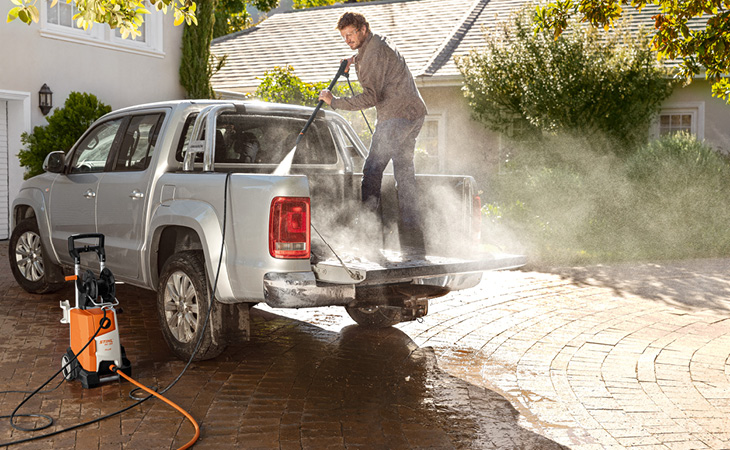 Cleaning your car
High-pressure cleaners are one of the most versatile cleaning tools on the market, and definitely come in handy when you're cleaning your car!
There's a range of different attachments compatible with STIHL high-pressure cleaners that take the backbreaking work out of keeping your car looking like it's just rolled out of a new car dealership. Using a high-pressure cleaner to clean your car will allow you to blast away dirt and cobwebs in half the time and half the mess. The foaming nozzle is one of our most popular accessories and allows you to cover your car with a cleaning solution before blasting the dirt away. To avoid streaks, be sure to work bottom up, rather than top down, and don't forget to shut the windows!