When you invest in a quality piece of gardening equipment or tool it's important you take the time to look after it appropriately. This will not only maximise the life of the tool but also save you money in the long-run.
Purchasing STIHL products is one of the best ways to ensure most of your time is spent in the garden being productive getting the job done, not in the shed trying to understand why your machine is playing up!
Whether you own a petrol chainsaw, an electric blower or battery-powered hedge trimmer, it's essential you look after your product. Ensure a great performance each use and long life through cleaning, storage and simple maintenance.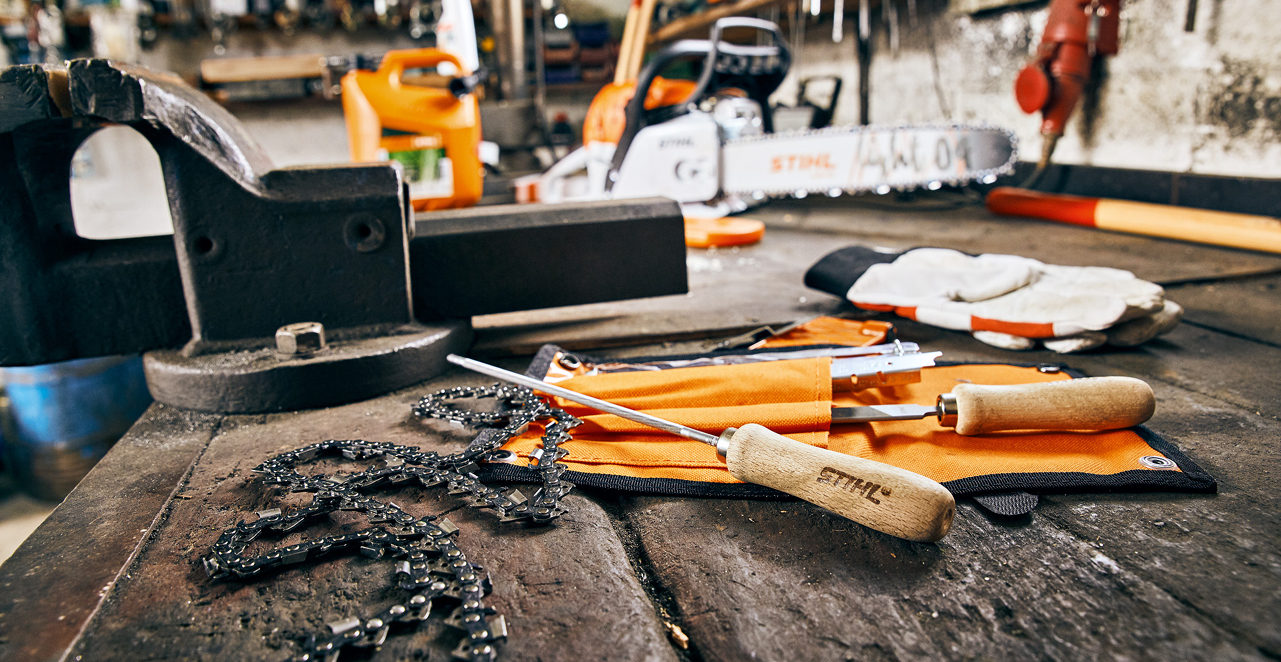 TIPS TO HELP YOU OUT
Cleaning your equipment after every use is the best way to make them last. And remember, before cleaning any petrol-powered tools make sure the machine has cooled down.
If you're planning to store petrol-powered equipment for more than three months without use, drain and clean the fuel tank in a well-ventilated area and dispose of fuel correctly, unless you're using STIHL MotoMix, which has a shelf life of up to two years.
If you're storing your chainsaw for more than three months without use remove the bar and chain and spray with a corrosion inhibitor and chain lube to prevent rust.
Always store your tools in a dry, high and locked location, out of reach of children and nosey neighbours. Keeping it outdoors is not advisable. Store the machine away from the direct rays of the sun. Exposure to the sun's rays causes UV embrittlement.
Petrol-powered machines should be cleaned with warm soapy water and a soft brush.
Battery-powered or electrical tools can be cleaned with a damp cloth. Make sure the machine is dry before storing.
Never use a high pressure cleaner on STIHL products of any kind. This can cause serious damage and lead to expensive repairs.
Keep metal parts lubricated and sharpen any blades once a year.
All mechanical repairs or service should be carried out by your local STIHL Dealer or as per the owner's manual. This will ensure genuine STIHL spare parts are used when repairing your tools.
To find your local store, visit stihldealers.com.au.