STIHL TIMBERSPORTS® is excited to announce the dates for the 2023 TIMBERSPORTS® World Championship, which will see the most prestigious competition in The Original Extreme Sport series return to Germany on Friday 3rd and Saturday 4th November 2023. The event will be staged at Stuttgart's stunning Porsche-Arena for the third time after previously hosting the event in 2013 and 2016.  
The TIMBERSPORTS® World Championship will see the very best in elite logger sports, comprising 120 athletes from over 20 nations, compete across two days of high-octane competition. The 2023 World Championship will see fans pack the Porsche-Arena to watch the best athletes from across the globe compete in The Original Extreme Sport.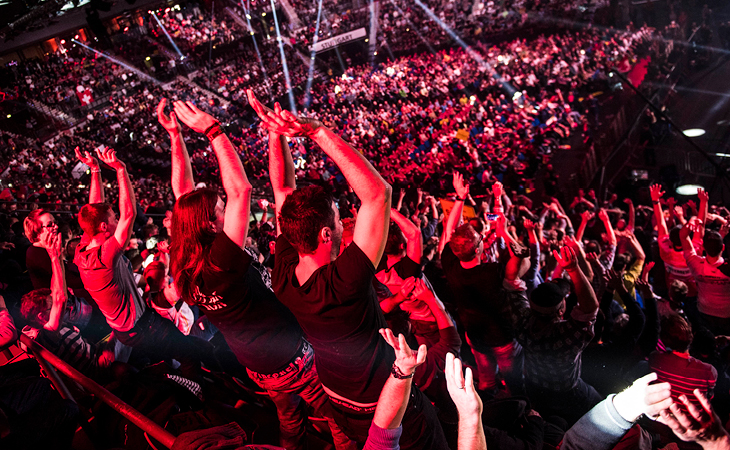 TICKETS ON SALE NOW
Tickets for the event are on sale now and can be purchased at an early bird price via www.easyticket.de/timbersportseng. 
Can anyone deny the Chopperoos title number eight?  
The 2023 Team World Championship will once again kick off the weekend of high octane TIMBERSPORTS® action on Friday 3rd November. The national teams will compete against each other in a knockout system, with four athletes from each nation completing the TIMBERSPORTS® disciplines of Stock Saw, Underhand Chop, Single Buck and Standing Block Chop in a relay format.
Team Australia will be hot favourites having claimed their seventh title at the 2022 Team World Championship in Gothenburg, Sweden completing an historic three-peat in the process. They will face a tough field determined to stop their dominance headed by noisy neighbours New Zealand and 2022 runners-up USA. 
De Losa set for double defence in 2023 
The Individual World Championship will take place on Saturday 4th November and sees the world's top twelve athletes compete against each other in all six TIMBERSPORTS® disciplines in a three-round elimination format. 
In each discipline, the competitors are awarded points according to the time it takes to complete the discipline, with the lowest ranking athletes eliminated after each round. The athlete achieving the highest points across the three rounds will be declared the 2023 Individual World Champion. 
The best individual athletes will qualify for the Individual World Championship throughout the 2023 season, with the national champions of the USA, Canada, New Zealand and Australia to take on the eight best national champions from Europe. The German national champion will be guaranteed a spot as the individual athlete representing the host nation.
Australian Brad De Losa will be hoping to qualify and defend the title he won in dramatic circumstances this year, edging out the USA's Matt Cogar by one point with Canada's Marcel Dupuis in third.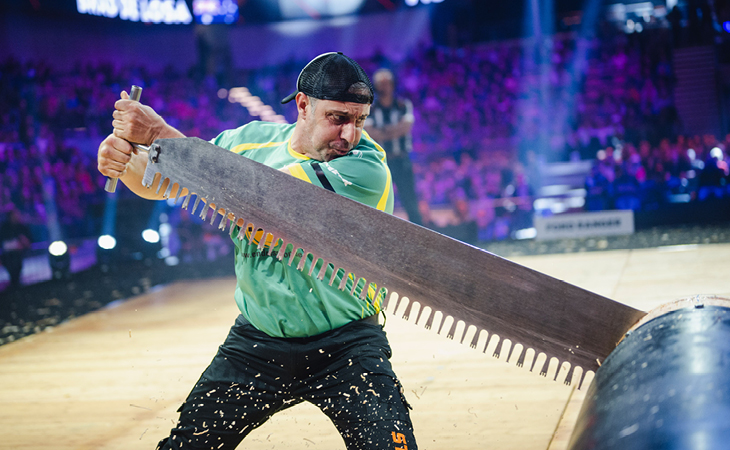 STIHL TIMBERSPORTS® World Championship 2023
Porsche-Arena, Stuttgart, 3 & 4 November 2023
Early bird tickets available via www.easyticket.de/timbersportseng