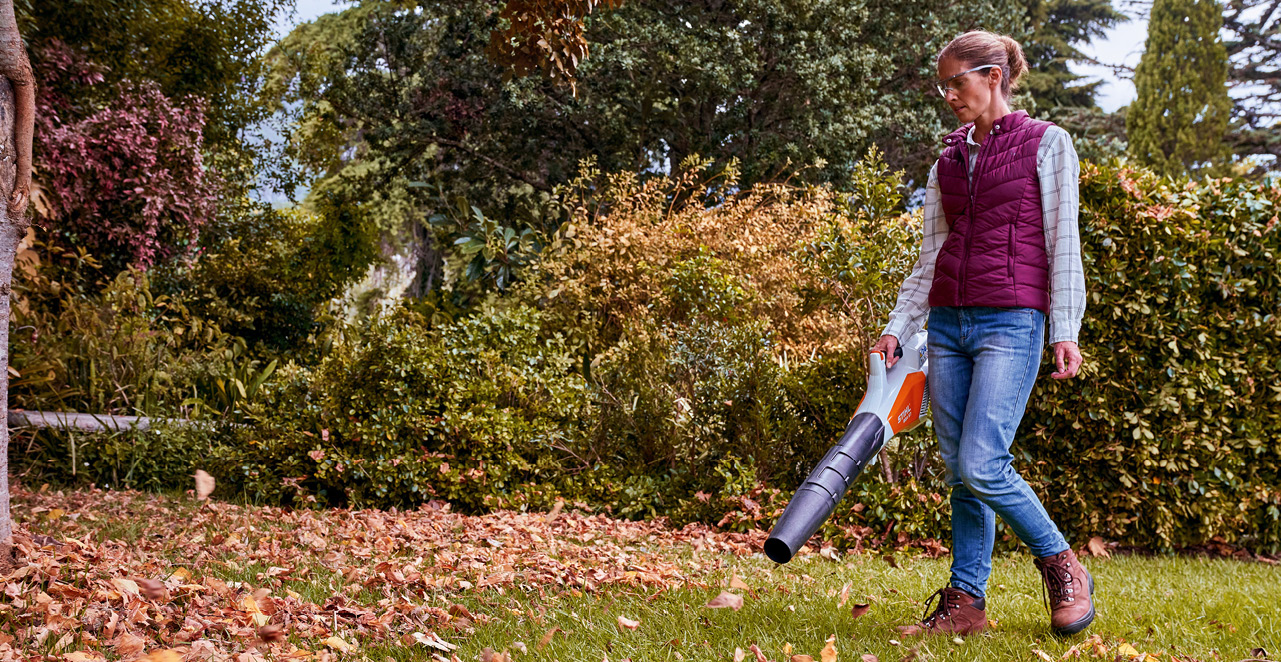 While Autumn is the season you'll use your blower most, it's helpful for leaf management all year round. From tidying-up the courtyard ahead of visitors to clearing gutters and debris, STIHL has a model for every sized property. Read on to discover some of the quietest and most powerful battery and petrol blowers on the market.
BATTERY BLOWERS
STIHL BGA 45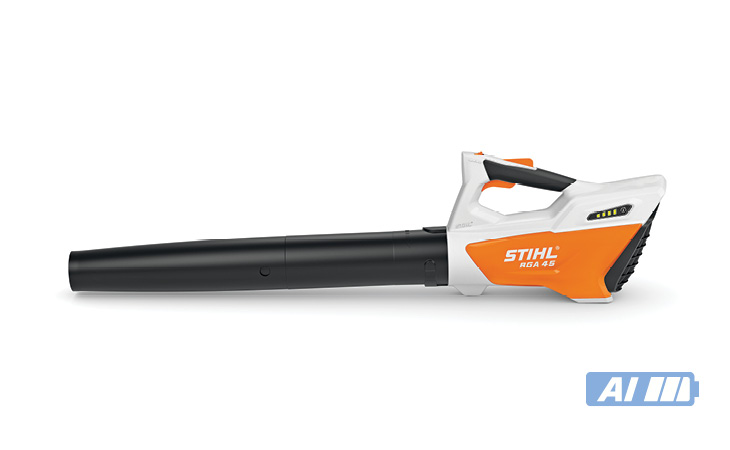 At just $199, the entry-level BGA 45 is one of the best leaf blowers for the price. The battery-operated tool is ultra lightweight making it very easy to operate. It clears just under a tennis court-sized area of leaves on a single charge (approximately 200m2).
As part of the AI Line, it comes with an integrated battery and charger and is ideal for smaller to medium sized yards.
STIHL BGA 57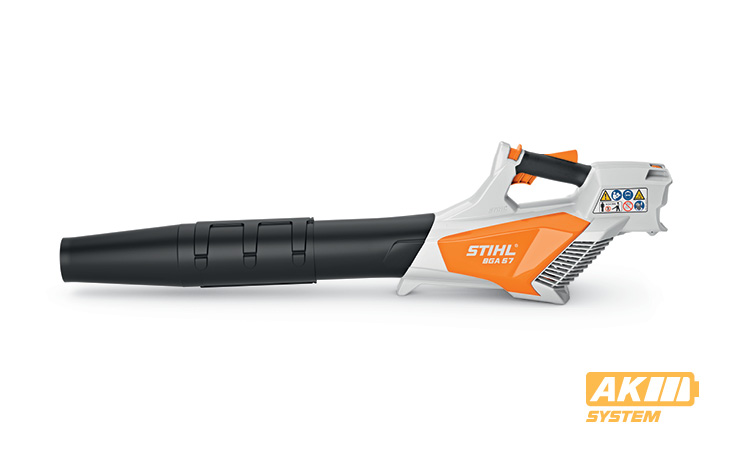 The next step up in battery blowers is the BGA 57. It was introduced in 2020 as the highly anticipated upgrade to the BGA 56, a favourite among home users and professionals alike.
Features include an adjustable tube and rubberised grip, which ensure comfort for users of all heights. The BGA 57 will clear up to three tennis courts worth of leaves on one charge.
Perhaps most compelling, however, is the removable battery that can be clipped into any tool in the AK System. With eleven tools and growing, it means you build your collection with multiple skin-only tools that fit one battery (the AK 20 battery is recommended).
STIHL BGA 86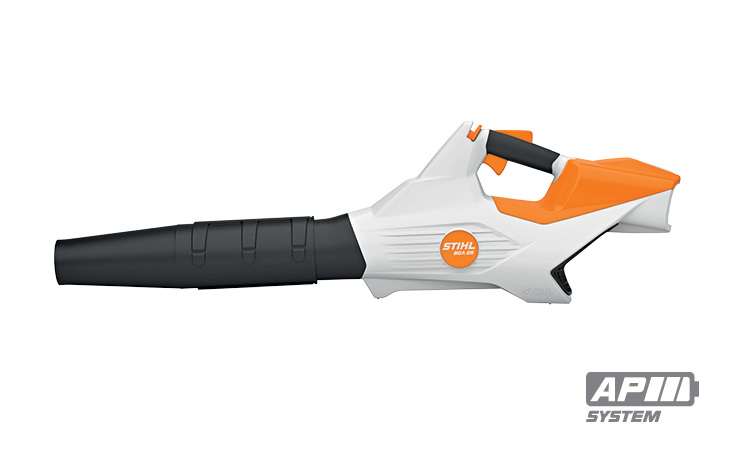 The BGA 86 boasts 50% more power than its predecessor, the BGA 85. While designed for commercial users, it's also popular among property owners with larger areas to clear. As part of the professional 36V AP System, the removable battery clips into more than 30 other powerful STIHL tools. Comes with a variable throttle and round multi-purpose nozzle as standard.
STIHL BGA 200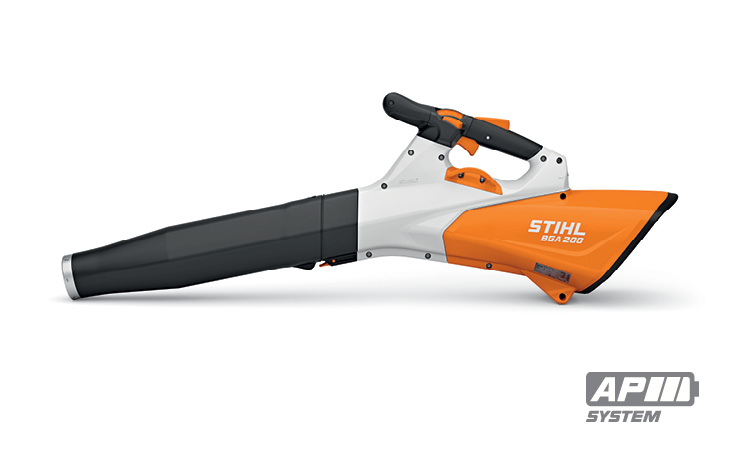 For a backpack blower that swiftly clears large spaces, the professional BGA 200 is the next step up in the AP System range. The blowing powerhouse has 1,040 m3/h of maximum air throughput, and easy blower tube adjustment via a quick release clasp. Other features include low noise (no ear protection needed), cruise control throttle lock and a metal ring to reduce wear when used close to the ground.
The BGA 200 is powered by STIHL's range of AR backpack batteries, or via an AP battery with connecting cord.
PETROL BLOWERS
STIHL BG 56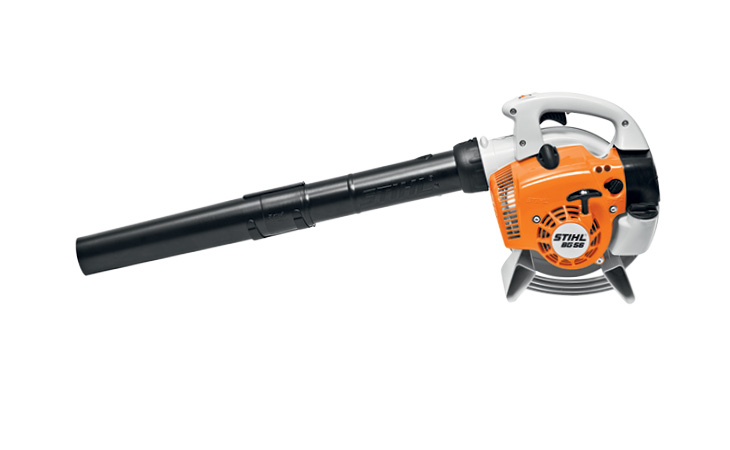 The entry-level petrol blower still packs plenty of power thanks to STIHL 2-MIX technology. Backed by 90 years of German engineering excellence, the tool is designed to maximise power output while reducing fuel consumption. This efficiency, coupled with an excellent power-to-weight ratio, makes the BG 56 one of our best-selling petrol tools.
STIHL BR 350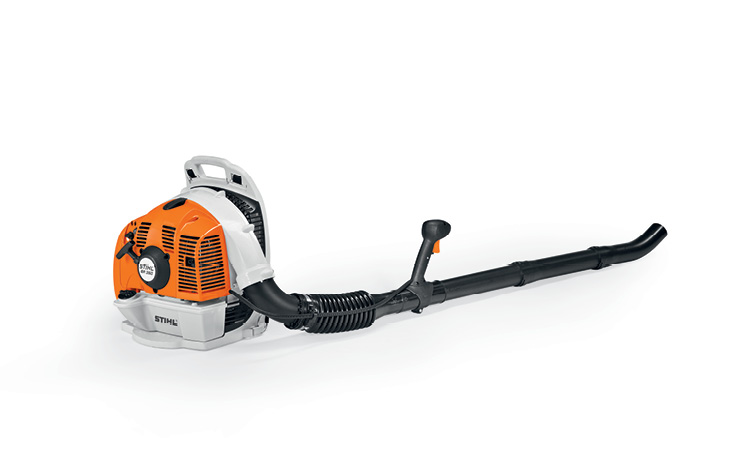 For a lightweight backpack blower, the BR 350 is an ideal choice. Suited to landscapers and larger properties, it will swiftly clear lawn clippings, leaves, rubbish and other debris.
The backpack design with an ergonomic harness and anti-vibration technology offers the operator more comfort whilst in use. Efficient STIHL 2-MIX engine provides plenty of power and assured success, with up to 20% lower consumption than conventional STIHL 2-stroke engines. With a large 1.7L fuel tank, the BR 350 is a great asset for out on the property.
STIHL SH 56 C-E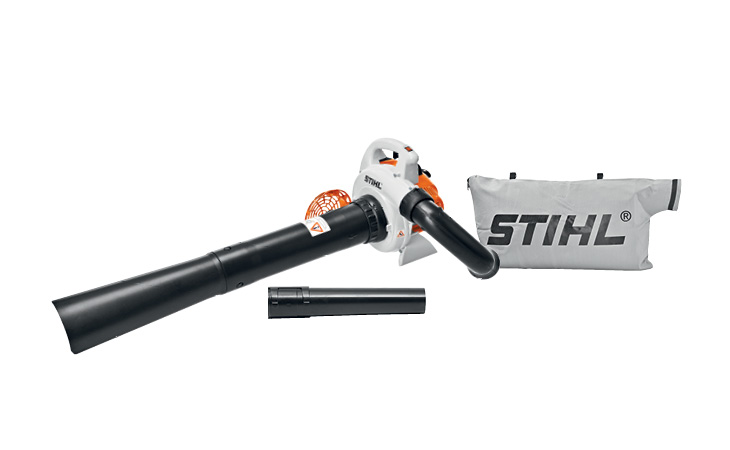 The SH 56 C-E won't just clear your fallen leaves and debris, it will shred them too. A best-seller in the petrol shredder vac category, it comes with a 2-MIX engine, Easy2Start and blower function as standard.
For more information about STIHL's extensive blower range, visit your local STIHL dealer. Find yours here.