From edible to easy-care gardens, there's an abundance of new and evolving trends tipped to take Australian gardens by storm this season. Here are this year's top garden trends from Garden Gurus' favourite, Trevor Cochrane.
Edible gardens
The garden industry has seen a boom in edible garden plant sales in response to the events of 2020, and this is very much instinctual behaviour with many of us wanting to secure a fresh food source, particularly in light of the panic buying of produce earlier on in the year. Where did all that toilet paper go?
Many of my followers have added a vegetable patch to their own garden at home in recent times, and I've been excited to learn that the younger generations are taking an interest in growing their own produce and general gardening too. If there's one bit of advice I would give to beginner gardeners, it's to make sure you prepare and cultivate the soil you're planting into thoroughly beforehand. In order for your new seedlings to flourish, they need to receive adequate hydration and oxygen, and this is only possible if your soil is light and fluffy.
Aerating your soil can be done manually with a three-pronged cultivator, however this is certainly good vigorous exercise and makes it harder to turn a large amount of soil, particularly if it's compacted. The easiest technique is to use a mechanised cultivator, either as an attachment to a multi-tool or as a dedicated cultivator which is ideal in a larger garden environment. One of my favourite garden musts is the STIHL MM 56. I use it at the start of every season to reinvigorate the soil in my garden; it's so easy to use and has a heap of different attachments covering a wide range of tasks in the garden.
HERB GARDENS
Herbs are a massive hit currently, particularly culinary and medicinal herbs. They are such a versatile and rewarding project, and they can easily be grown in pots and on balconies for those with smaller outdoor spaces. They add the best flavours to meals and there are many that boost our immune systems helping us fight off viruses and bacterial infections.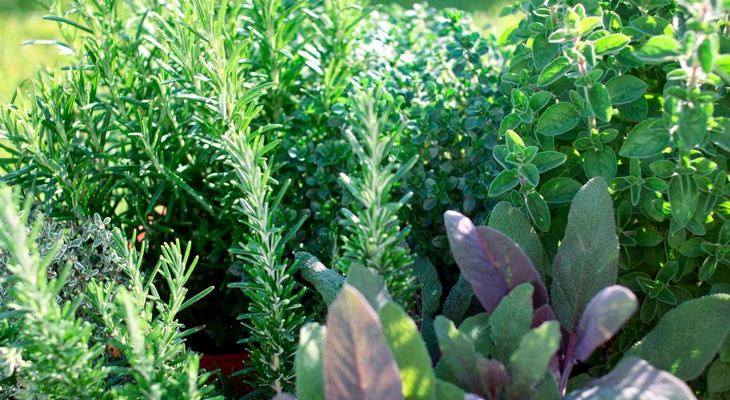 Here are my absolute musts for every herb garden:
Rosemary
Thyme
Basil – but only in the warmer months!
Mint
Parsley
These are the essentials which are incredibly easy to nurture and grow and the herbs that are most frequently use in the kitchen. Homegrown herbs bring flavours to meals that you simply cannot get from the dried alternative, and there's absolutely nothing more rewarding than picking fresh produce from your own backyard and adding them to your meal.
Medicinal herbs are also taking off, and are great to grow at home. Here are my top picks:
Aloe Vera for healthier hair and skin
Brahmi for a healthier mind
Ginger, which could be classified as a spice, which boosts your immune response and fights off colds and viruses warming you from the inside out
Turmeric which is pretty much the hottest natural health trend currently, something that grows well in most places throughout the summer months
Coriander is pretty popular and is best grown in cooler conditions unless you go for the saw tooth coriander which is a perennial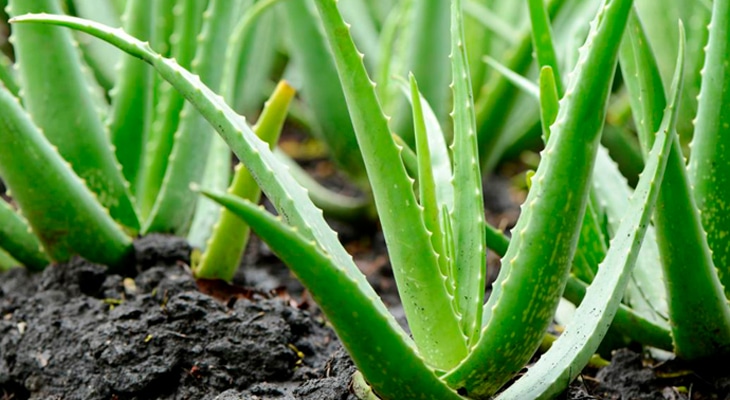 TIP: If growing coriander in summer, look out for slow bolt Coriander from renaissance herbs. Coriander is a good source of dietary fibre, manganese, iron and magnesium and coriander leaves are rich in Vitamin C, Vitamin K and protein. They also contain small amounts of calcium, phosphorous, potassium, thiamine, niacin and carotene and this pungent soft annual plant has been known in Asian cultures to assist people fight off fungal, bacterial and even viral infections.
FRUITING PLANTS
Lastly, there's a hot trend in fruiting plants currently, and it's driven by the fact that gardens are getting smaller and people like fruit trees grown in pots. Dwarf fruit trees which tend to grow to just a couple of metres in height will produce hundreds of top quality table fruit. They include citrus species and peaches, nectarines, plums, cherries and apples. There's a great range available these days and they are surprisingly easy to grow in pots.
INDOOR PLANTS
If you're yet to join the craze of indoor plants which seems to have taken over here in Australia, particularly in the last six months, there's never been a better time to start, particularly while we're spending more and more time at home. One downside to spending so much time inside is our exposure to VOC's, or volatile organic compounds which emit from materials such as paints and fabrics in our living areas. Some of these are considered exceptionally bad for our health and have been associated with respiratory diseases and even cancers. In fact, NASA research in the 70's and 80's identified and proved that the best way to clean these gases from the air in enclosed environments is through indoor plants. So, not only do they look fantastic and add a little character to your humble abode, they do wonders for your health by purifying the air you live and breathe.
Here are my favourites:
ZZ plant, also known as a Zanzibar Gem
Fiddle leaf fig
Bamboo palm
Chinese happy plant
Flamingo flower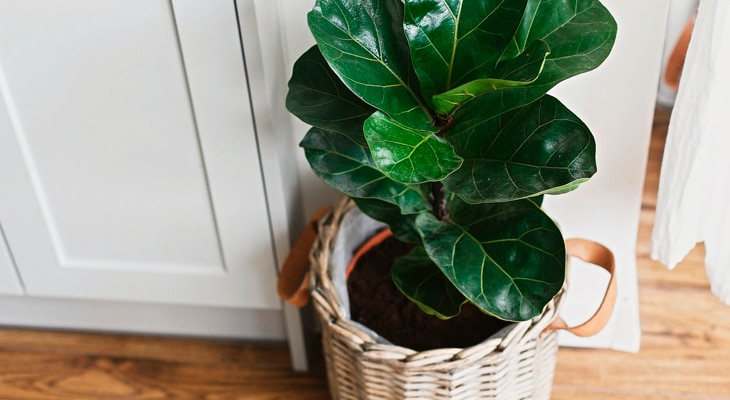 Decluttered easy care gardens
Streamlined and simple to maintain; that's the type of garden that most of us desire and its now incredibly easy to achieve thanks to technological advances that reach deep into the garden care realm.
The single most exciting thing I've seen in my career has to be the advent of the battery powered garden tools, and now there's a solid range that allow you to keep your garden, neat, tidy and clean without raising a sweat, so my suggestion is to make sure you have all of these essentials.
Sweeping is hard work, so a blower is vitally important, and keeping pathways free of organic debris will not only transform the overall appearance of your home, it's also important from a safety point of view. Grass trimmers are the difference between feeling shaggy and unkempt, or neat and tidy, and if there's one thing that I've learnt over the years, it's that Australian's are very lawn proud – a great lawn starts with great edges!
Mowers now come battery powered and believe it not, they are powerful, effective and so quiet your neighbours won't even know you've tidied the lawn up. Regular, light mowing is the key to a healthy and lush lawn, so one that does a great job and is easy to use will be an asset in your tool shed.
When if comes to hedges, well – Australian's seem to be the kings of hedges! Hedging was once hard work that left biceps stretched and sore. That's no longer the case! Nowadays, you can achieve the same sculpted look with half the effort which is particularly useful also for those plants you don't want to reach into like Bougainvillea's. If you have landscape roses like the beautiful flower carpets, you absolutely must invest in this technology. Battery powered machines are unbelievably lightweight and more than powerful enough to maintain hedges and rose gardens of all shapes and sizes.
Last but not least. For gardens small and large, the one tool I am really enjoying at home is my STIHL KombiSystem, the KMA 130 R. It's absolutely brilliant, and there are a number of different attachments allowing for many different jobs to be done all from one machine, such as an edging attachment, a hedge trimmer, a pole pruner; even a blower. They don't take up a lot of room, they are light weight and easy to use and store in a shed or garage beautifully.
Finally, it's important to remember that Spring leads into summer, which means longer days and warmer conditions. It's important to ensure your plants are hydrated which starts with making sure your watering systems are reaching your plants properly. Keeping your trees and plants trim and healthy through Spring will make sure your garden is looking terrific right through to Autumn, and will leave your neighbours feeling envious.
Catch Trevor weekly on Channel 9 during Spring on The Garden Gurus at 12.30pm AEST every Saturday.