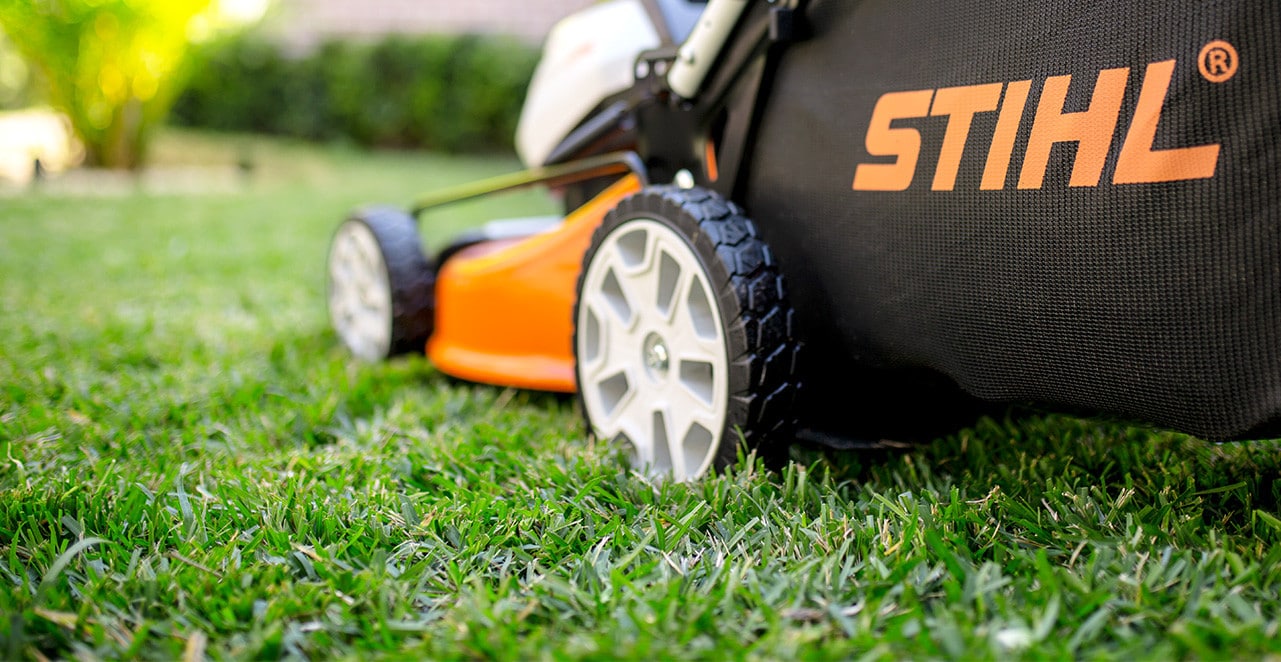 Today, we're excited to be on the forefront harnessing environmentally friendly Battery powered mowers, including our latest RMA 460.
Unlike any other lawn mower in the range, the RMA 460 is our first Lithium Compact Battery lawn mower compatible with the STIHL AK 20 Battery or STIHL AK 30 Battery. Both Batteries are easily charged with the AL 101 Charger.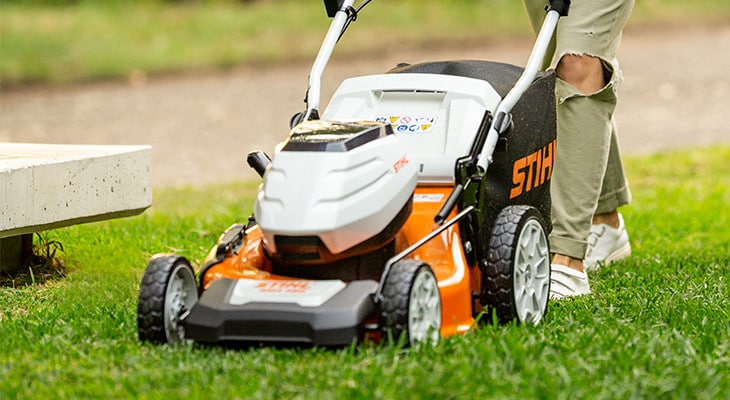 Key features of the powerful RMA 460 include: 
Multiple performance options based on yard size and can mow:

Approximately 230 metres square on a single charge using the AK 20 Battery
Approximately 350 metres square on a single charge using the AK 30 Battery

A commercial-grade, brushless electric motor with ECO Mode that automatically reduces power when mowing through light grass and adjusts to full power in tall grass to conserve Battery life and extend run time
Seven different cutting heights from 35 – 90mm with quick and simple single action cutting height adjustment
Mulching functionality that returns nutrients and moisture to the soil for a thicker, healthier lawn
Quiet operation, ideal for noise-sensitive areas
Instant start — just push the button and pull start
Standard mower accessories: a rear bagger, side discharge chute and a mulch plug
Folding handlebar for easy storage
Removable fuse key to prevent accidental or unauthorised use/start-up of machine
Multiple storage options allow the RMA 460 to be stored in three positions: folded or unfolded on all four wheels or upright and folded in the cleaning position with blades facing the wall to save space

Our advanced Lithium-Ion Battery technology provides a powerful alternative to petrol-powered equipment

Low maintenance and operating cost — eliminates hassle and cost of fuel

No Battery memory limitation, no gradual drop in power — high performance; runs at full speed until Battery is depleted
Learn more about the RMA 460 at your local STIHL Specialist today.