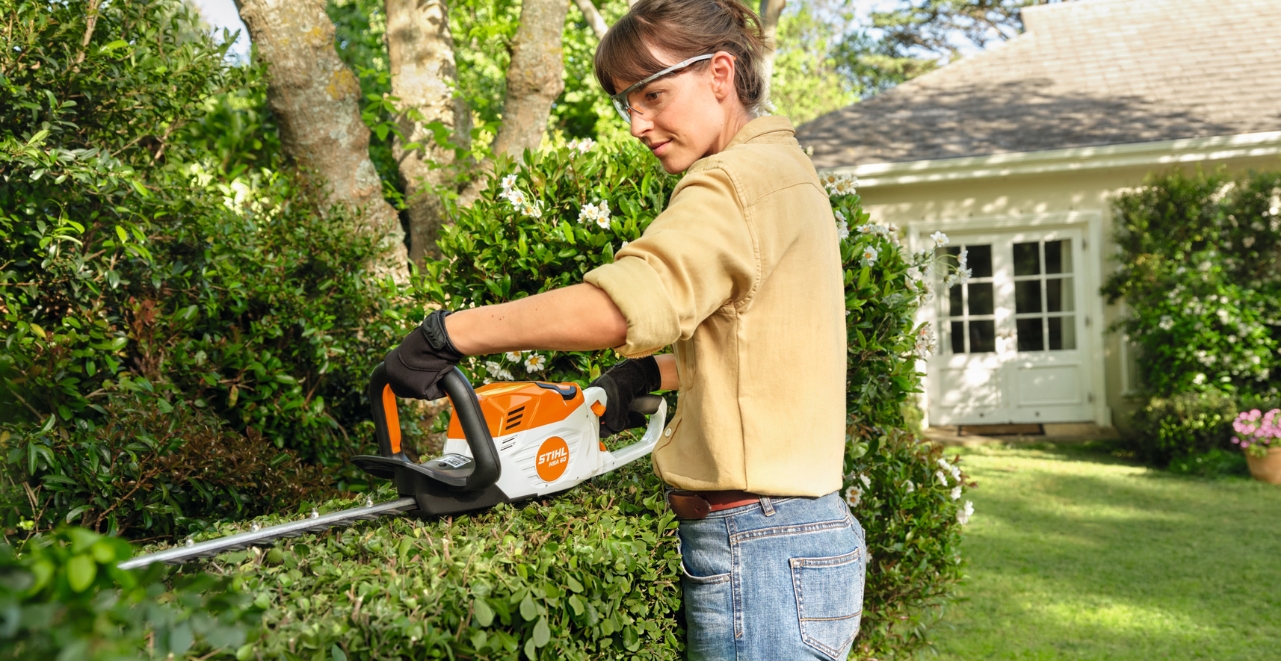 This spring sees the introduction of two new hedge trimmers to STIHL's AK battery system, taking the total number of the tools in the range to over 15, giving home gardeners more choice and flexibility in the garden than ever before. 
The new HSA 50 is perfect for neatening small to medium sized hedges around the garden and features a 50cm cutting blade with 30mm tooth spacing to ensure it captures every branch along the way.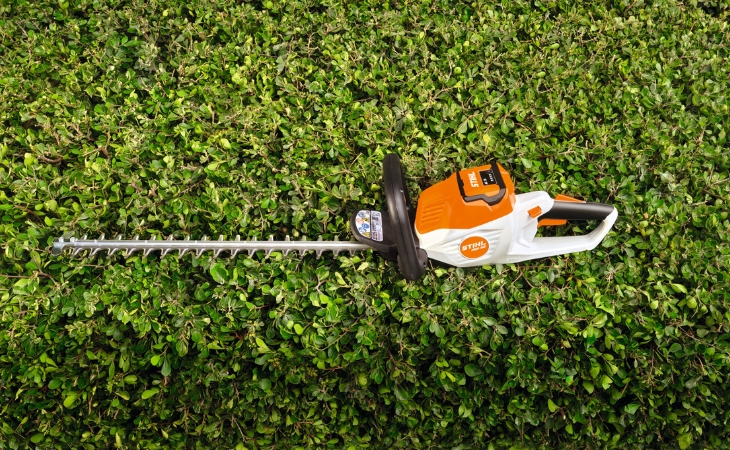 It's incredibly lightweight at just 3.7 with the recommended AK 10 battery, and features rubberised material on both handles to ensure you have a strong hold on the machine whilst cutting. 
Also joining the range is the impressive HSA 60 which features a suite of advanced comfort and safety features making light work of trimming hedge in all shapes and sizes, from ornamental topiary balls to larger, wider screening hedges.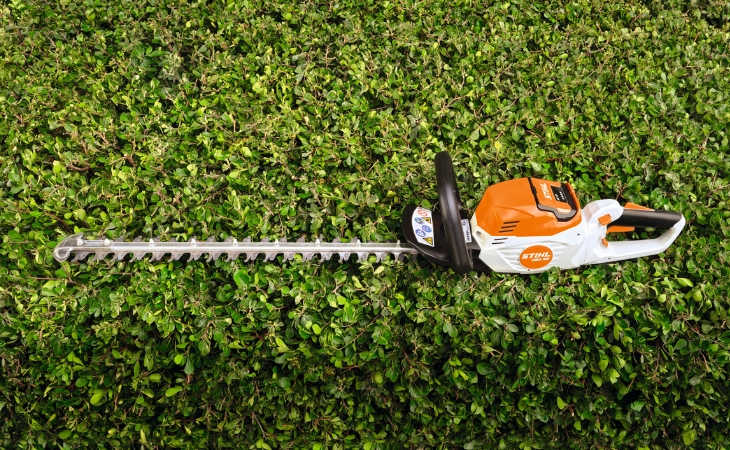 Taking the title of the most powerful hedge trimmer in the AK battery system, its most impressive feature is its rotating handle which can actually lock in three set positions so you can adjust it to suit the angle you need to cut. 
Thanks to its powerful EC motor and the large 34mm spacing between the cutters, the HSA 60 is capable of tackling thick and dense hedges – and should they jam in tough branches, they drive themselves free again by means of the anti-jamming system through an automatic change of the rotation direction. 
Both models feature the same laser cut, diamond ground, droplet shape blades that users have come to know and love from STIHL hedge trimmers for precise, efficient pruning every time.  The blade guide guard at the tip of both models also allows low-wear work near the ground or along walls without damage to the blade. 
And when you're done, both models feature a suspension eyelet on the underside of the machine so you can store easily and out of the way between trims. 
Both models are now available Australia wide from your local STIHL Dealer. 
Click here to view the full suite of new German engineered battery powered tools launching this spring.