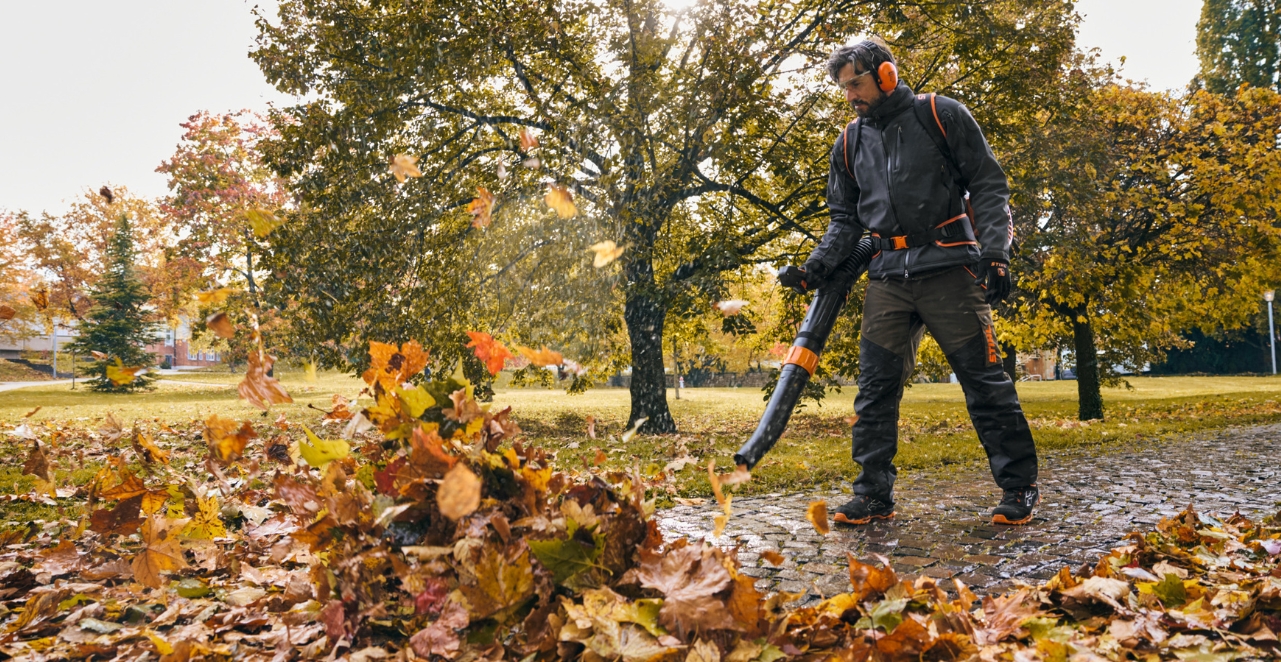 This spring, STIHL are charging forward with the release of not one, but six new battery powered products including the new BGA 300 Battery Backpack Blower, the first of its kind in the STIHL range. 
The BGA 300 is the most powerful blower in the STIHL range, and is perfect for professionals working over long periods and in noise sensitive areas, such as in parks, near schools, or in residential areas. 
It is one of over 30 tools in STIHL's AP battery system which is designed for large garden and professional applications. 
The BGA 300 features four different power modes, so you can adjust it to suit the application. It also features a boost mode which is perfect for those piles of leaves and debris that are particularly hard to move, especially when wet. The power level is easily visible and adjustable thanks to the LED display which sits on the trigger handle. There is also the option to activate the cruise control which is a welcome feature for those with a longer job ahead of them.
While it's no secret that battery powered tools are much quieter than their petrol powered equivalents, this particular blower features a specially designed noise reduction system which significantly lowers the high pitched frequencies which are usually associated with battery powered blowers. 
STIHL's first dedicated backpack battery blower can clear wet, dense or heavy leaves and debris quickly and easily thanks to 26 newtons of blowing force which is only 2 newtons less than STIHL's popular BR 450 petrol powered backpack blower, and a high maximum speed of 86 metres per second.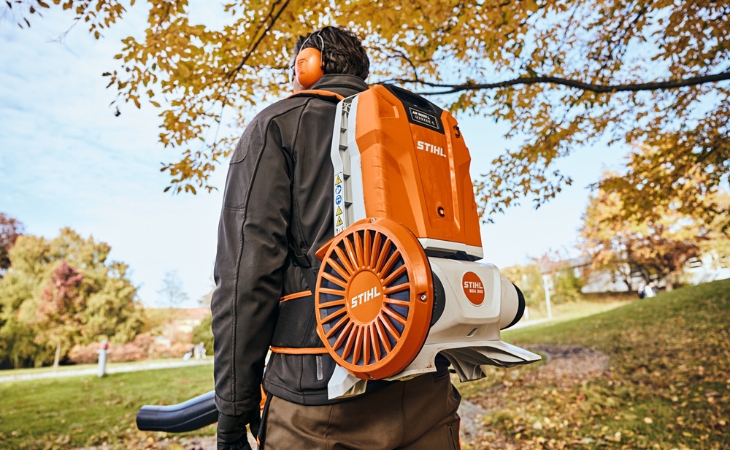 Like all models in STIHL's growing professional range of battery powered tools, the BGA 300 has been designed with user comfort in mind featuring padded shoulder straps, and a hip belt that makes it comfortable to wear over longer periods. And thanks to its robust, yet compact design, it's easy for users to get into small or tight spaces, such as between buildings, around cars, or near walls. 
The BGA 300 is designed for use with STIHL range of AR backpack batteries, and give you from 60 to 140 minutes of usage from a single charge or the AR 3000 L backpack battery using a mix of power levels 1-3 and boost mode respectively. 
The BGA 300 is now available Australia wide from your local STIHL Dealer. 
Click here to view the full suite of new German engineered battery powered tools launching this spring.