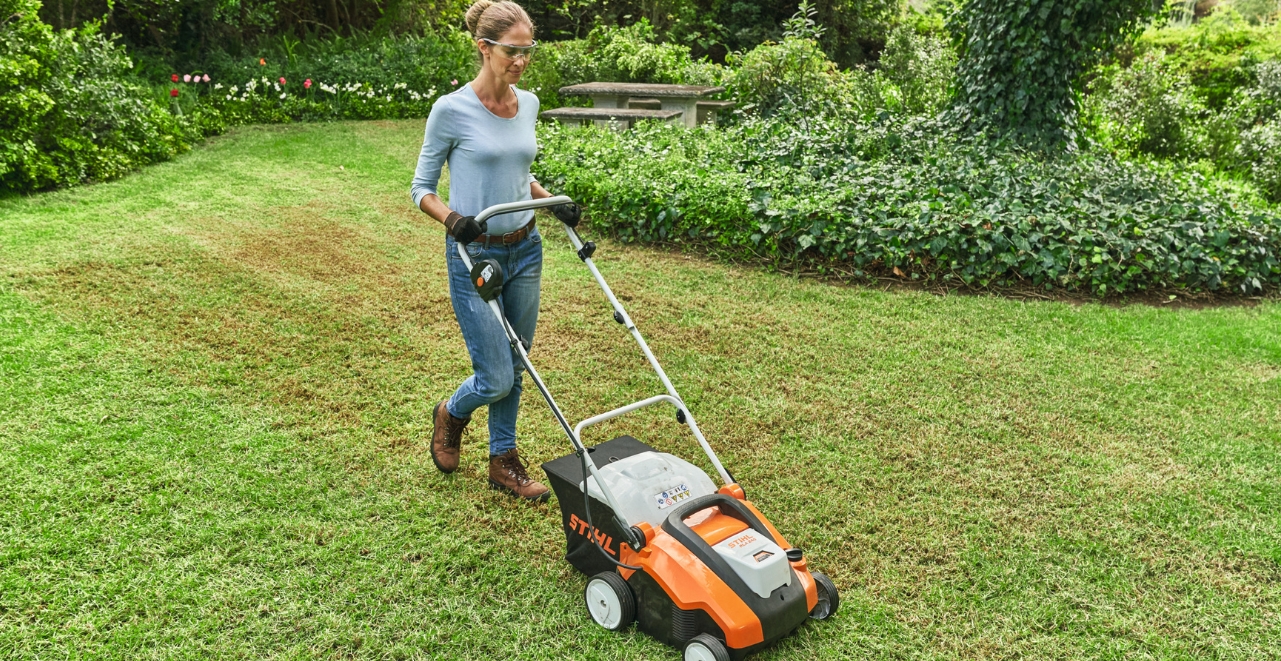 Lawn lovers; look out! This one's for you. Introducing the new RLA 240, the first scarifier to join the STIHL range powered by the AK battery system. 
If you're a true blue Aussie and love keeping your lawn looking lush, neat and tidy, then you're going to need to get your hands on one of these. The RLA 240 gives users the option of either scraping the turf using the scarifying attachment for better aeration, or combing the dead grass and moss out of your lawn, also known as dethatching, using the aerator roller. Simply attach the tool you need in a few simple steps, adjust the working depth using the infinitely adjustable scale, and away you go.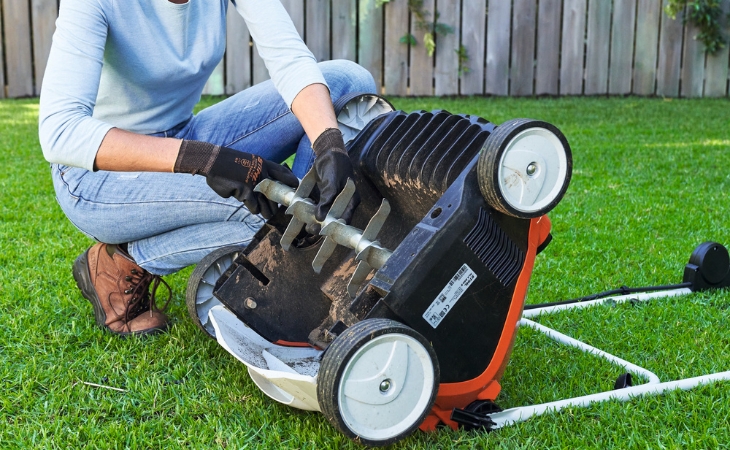 Aerating your lawn has a number of benefits, and is done using robust, fixed blades. Loosening compacted soil will help your roots grow nice and deep, increasing the density of your lawn giving it that lush, full look. Aeration also allows moisture and nutrients to reach your roots which is especially important during the warmer months. 
Scarifying removes the 'thatch' with pick tynes, which is dead plant material that builds up over time. While a small amount of thatch can be good for your lawn, holding in moisture and heat when required, it can also be detrimental by blocking sunlight, moisture and nutrients from reaching the roots. The best time to scarify your lawn is during spring and autumn. Mаkе sure you don't start too early in spring as the grass nееdѕ tо bе growing nicely beforehand. 
It is recommended that you scarify whеn thе ѕоіl is moderately wet but with a touch-dry surface. If you're ever unsure of what's happening under your soil surface, simply take a small spade and make a divot in your lawn, lifting a small portion of dirt so you can assess the soil. Do this in a less visible, low traffic location.  
With a cutting width of 34cm, the RLA 240 allows users to cover large areas however reach right to the edge every corner in your garden and is incredibly easy to manoeuvre. 
The housing is also made of the same durable polymer that several of the mowers in the STIHL range are made of, meaning it is incredibly sturdy. The height can be adjusted easily to suit the task you're doing and your lawn type, and it also features a whopping 50L tear resistant mesh grass catcher, allowing users to complete their task efficiently without having to constantly stop to empty the catcher so often.    
Watch the video to learn how to use the RLA 240.
The recommended battery for the RLA 240 is the AK 30 which is capable of powering several other tools in the AK system, including lawn mowers, hedge trimmers, grass trimmers, blowers, even chainsaws! 
The RLA 240 is now available Australia wide from your local STIHL Dealer. 
Click here to view the full suite of new German engineered battery powered tools launching this spring.