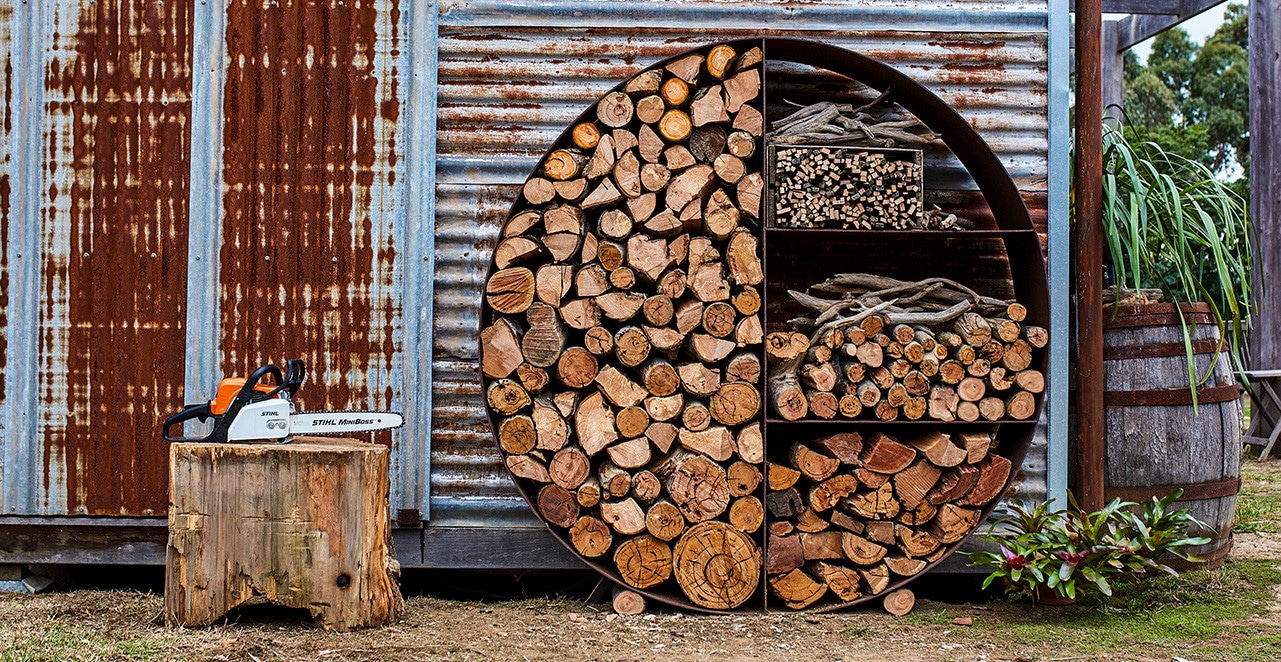 With a chilly winter well and truly underway, it's important you're across everything there is to know about collecting firewood in your local area and how to maintain your tools throughout the season.  This winter, we took some time out with professional woodchopper and one of our STIHL TIMBERSPORTS® athletes, Brad De Losa to find out his top tips for gathering firewood, and how to chop it safely throughout the season.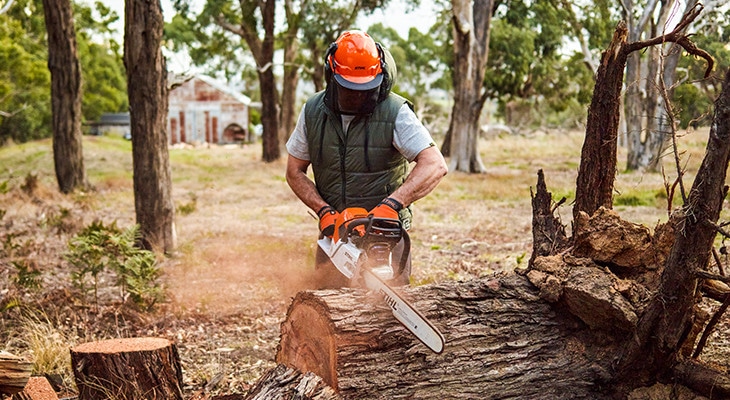 KNOW THE RULES
Rules in different states, and even within states, vary widely. Make sure you check in with your State or Territory's forestry authority to make sure you're collecting firewood safely and legally.
UNDERSTAND THE WOOD NEEDED
Once you're across your local requirements, seek advice on what to look for when you're gathering wood for your own fire as different forests contain distinct types of wood. When you're ready to start collecting, keep an eye out on the bush floor and any dead or dry branches for burning.
USE THE CHAINSAW THAT'S RIGHT FOR YOU
Make sure you have the right chainsaw for you and the job. Two examples are the MS 170 MiniBoss for homeowners or the new MS 661 C-M Magnum for the big jobs. Seek advice from your local STIHL Specialists if you're not sure.
LOOK AFTER YOUR CHAINSAW
It's important to get your chainsaw serviced at least once a year, before you commence any project such as wood chopping. This ensures the saw is in safe working order. You can get any chainsaw checked and serviced at any of our local STIHL Specialists.
OTHER TIPS
Always wear protective gear when you chop wood.

Clear your workspace of other branches or debris.

Always start your chainsaw on the ground, after checking your chain tension and chain break.

Mark your collected branches to the length of your fireplace and use your chainsaw to cut them into manageable logs.

Split the logs with an axe by aiming for the grain of the wood and cracks or imperfections.

Never swing the axe over one shoulder. Always swing overhead and use your body weight to bring it down onto the log with precision.

If there are any cracks in your axe handle do not use it as the head could come loose and cause an injury. The

STIHL Splitting Axe

with fiberglass-reinforced polyamide handle will not separate from the head of the axe.

Stack your wood to promote airflow, so the wood is dry and ready for your fireplace.