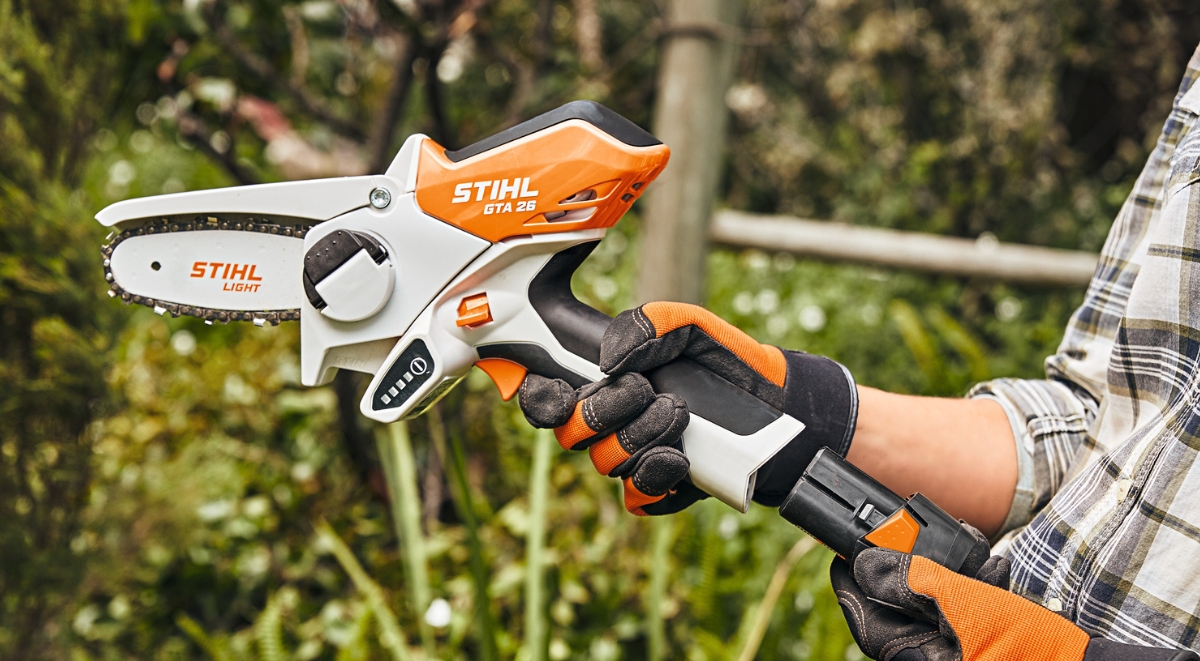 Meet the GTA 26, STIHL'S battery-powered garden pruner – which is actually so much more than just a pruner. This handy little tool is STIHL's #1 selling tool worldwide, and for good reason.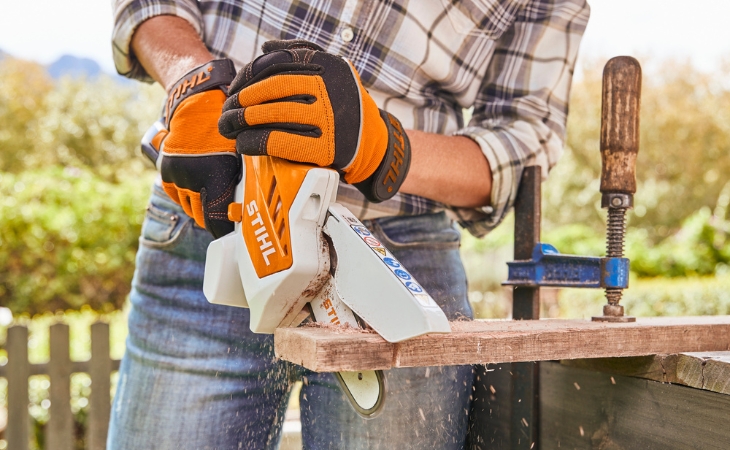 Not only is it perfect for pruning and cutting back overgrown trees and plants around the garden, it also doubles as a DIYer's best friend as it can cut timber and planks up to 8cm in diameter, making it great for just about any long weekend craft project.
Here are some of our favourite projects to tackle over a weekend.
HOW TO BUILD YOUR OWN TOMATO HOUSE

There is something special about growing your own produce. Not only is it an inexpensive way to incorporate high quality vegetables into your diet, it's also a nice little side project and one that you can enjoy with the whole family.
This project will help you build the perfect little habitat for tomatoes and other vine varieties year-round.
HOW TO BUILD A GARDENER'S POTTING BENCH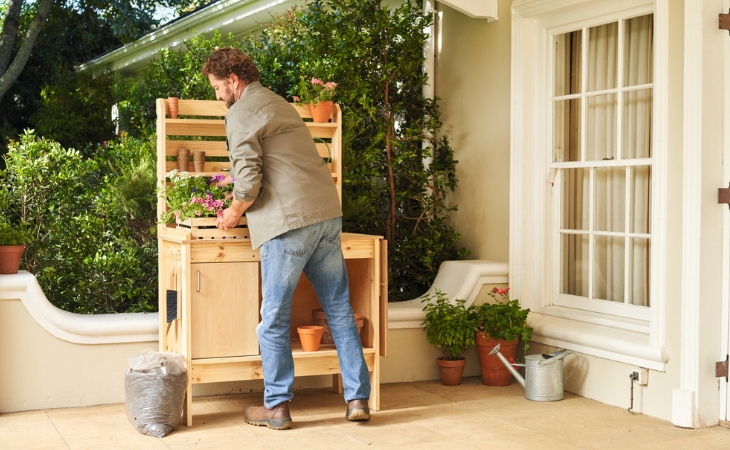 The best part about this potting bench is that it can be customised to suit your height, allowing you to carry our projects at working height without breaking your back. It features fold-out side to extend your working space and shelves for storing bits and bobs neatly. It also features a handy little bin which is great for transferring rubbish to the bin, or plant matter to your compost.
Find out how to build your own potting bench.
MAKE YOUR OWN DIY ADVENT WREATH WITH TWIGS
Making your own Christmas decorations is a great way to get into the festive spirit. Advent wreaths are traditionally made with pine, holly and other greenery, while our DIY instructions are for an elegant, modern version made from twigs. This DIY wreath also has the advantage of being reusable year after year.
Get festive with our easy-to-follow project guide.
CREATE A DEVICE HOLDER FOR YOUR WORKSHOP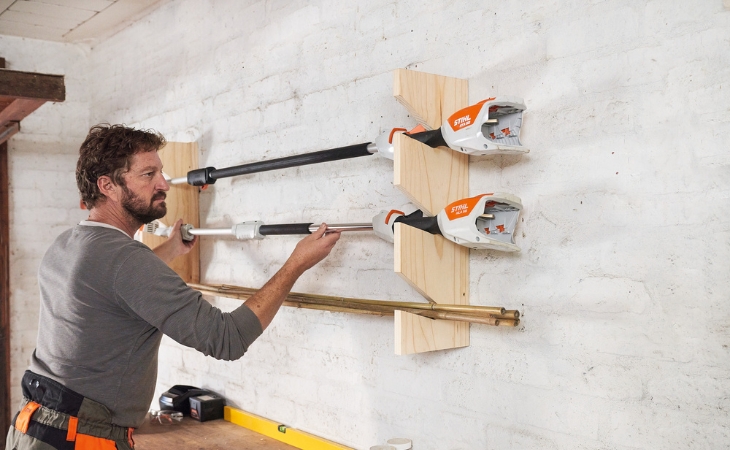 This horizontal tool holder is solid, durable and inexpensive, because residual timber that has accumulated from other DIY projects are perfect to use for this project. Once you're done, your tools will hang securely and firmly but you will still be able to easily remove them with one hand.
For easy tool storage at home, check out the full project.
Click here to learn more about the GTA 26 battery garden pruner, or visit your local STIHL Dealer.