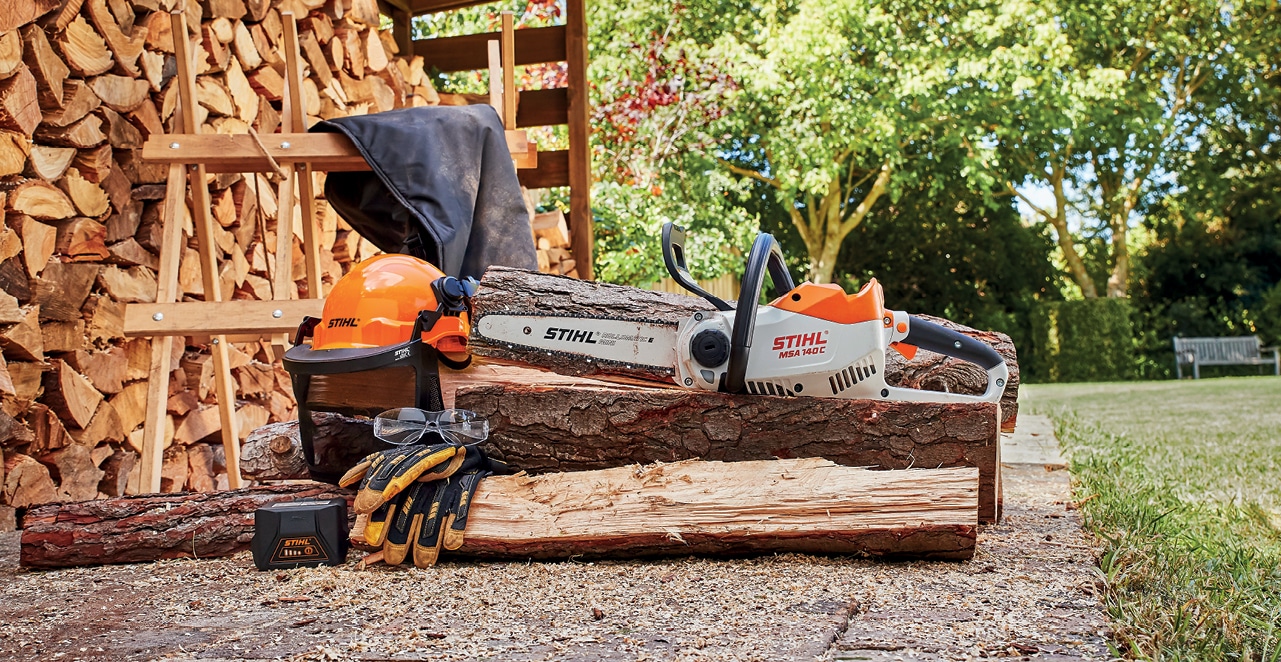 There are many different tools and accessories in the STIHL range to compliment your STIHL chainsaw, so we've handpicked our top six to keep you and your saw safe all year round.
For keeping your chain sharp on the go, our 2-in-1 file is one of the most popular accessories in the STIHL range. Available in five different sizes, this handy tool simplifies the process of sharpening your saw chain by completing two functions at once – sharpening your saw chain cutters and lowering your depth gauges with every easy stroke.
STIHL MotoMix® is an optimised 50:1 premixed fuel suitable for all two stroke engines. The patented fuel formula which uses STIHL's own premium HP Ultra is the clean and fuss free alternative for owners of petrol chainsaws and other petrol powered tools. Not only does it eliminate the messy task of having to mix your own fuel, it also has a shelf life of up to two years once opened, as appose to most bowser fuel which only has a shelf life of up to 30 days.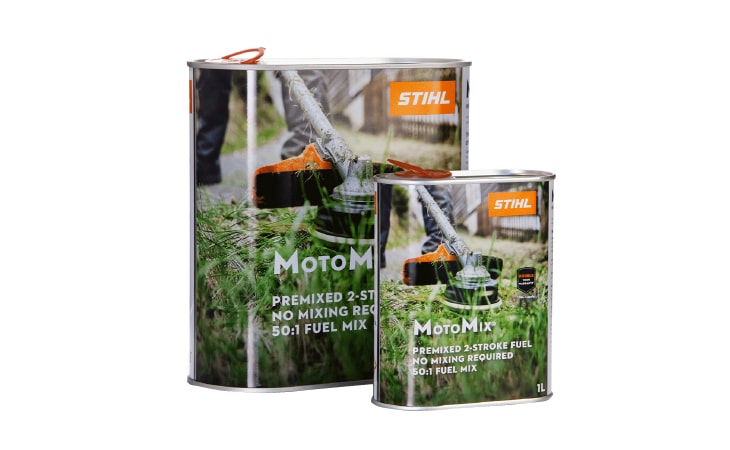 If you take care of your STIHL tools, they'll be with you for many years to come. Our chainsaw case fits most STIHL models with a bar length of up to 45cm and will allow you to transport your saw safely and easily thanks to the easy carrying top handle. Made from a sturdy and durable plastic, it will keep your saw protected from dust and dirt while being transported and stored.

The importance of wearing the correct protective gear when operating garden power tools cannot be understated. In most cases, the outcome of an accident can vary significantly with the correct use of PPE.
We recommend earmuffs for all users when operating petrol tools as they reduce the decibel exposures and provide protection against hearing loss. No matter how long or often you plan to be using your chainsaw, you can never be too careful when it comes to protecting your ears. There are different options available, from occasional use while cutting up firewood, right through to the eight hour a day professional.
Keeping your bar lubricated will keep your chainsaw operating properly and avoid wear, rust and corrision over time. Our vegetable-based high-performance lubricant demonstrates its strengths in low temperate and hot climate zones, being very environmentally-friendly with no loss of lubrication or adhesion.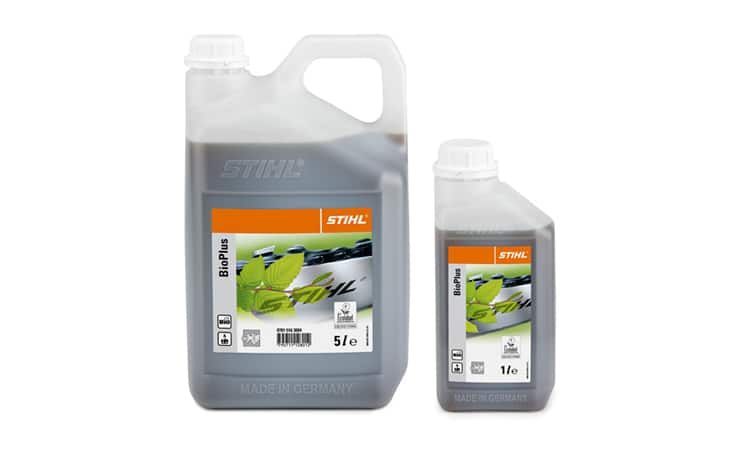 Probably the most important item of protective gear to wear when operating a chainsaw, chaps are designed to quickly stop a moving chain if they come into contact with your legs. STIHL chaps are made from a rugged outer layer and features six layers of cut-retardant material designed to clog the sprocket and stop the saw chain on a chainsaw upon contact. There are many different options available, for homeowners right through to professionals, and they can change the outcome of an accident dramatically.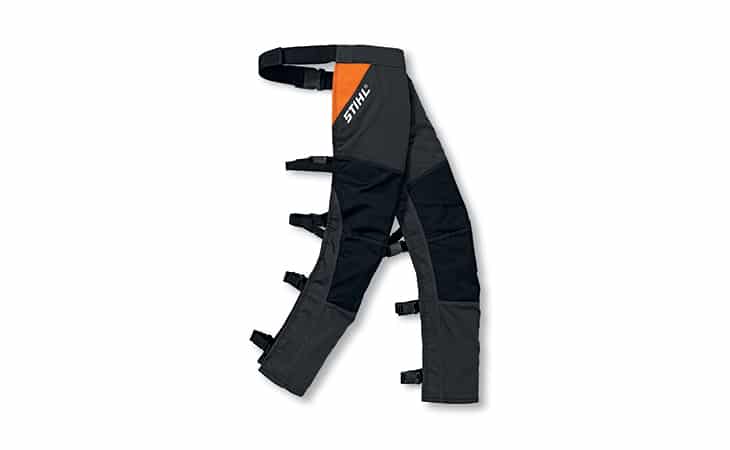 While not absolutely necessary, a saw horse will make your firewood prep a hell of a lot easier, and safer. Keeping your logs locked in place, a saw horse will help you cut wood to size without the risk of injury or running your chain into the dirt which will make it blunt. There are two options available in the STIHL range. Our wooden sawhorse is perfect for cutting firewood up to home and can handle up to 70kg. Or, if you're after something a little more robust, out metal sawhorse can hold up to 100kg.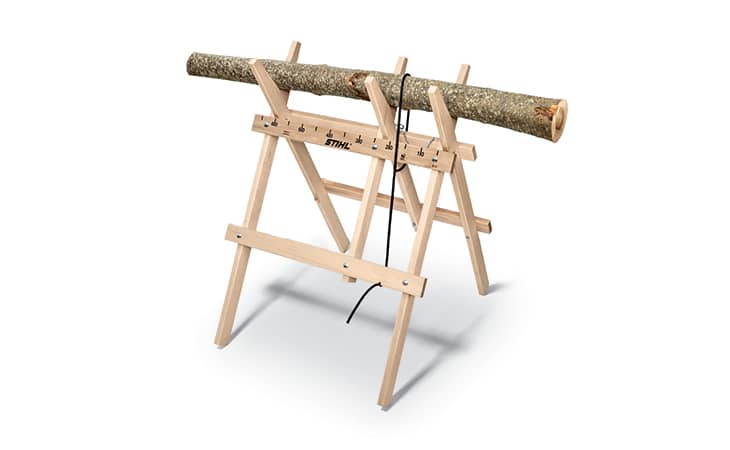 To view the full range of chainsaw accessories, visit your local STIHL Dealer.