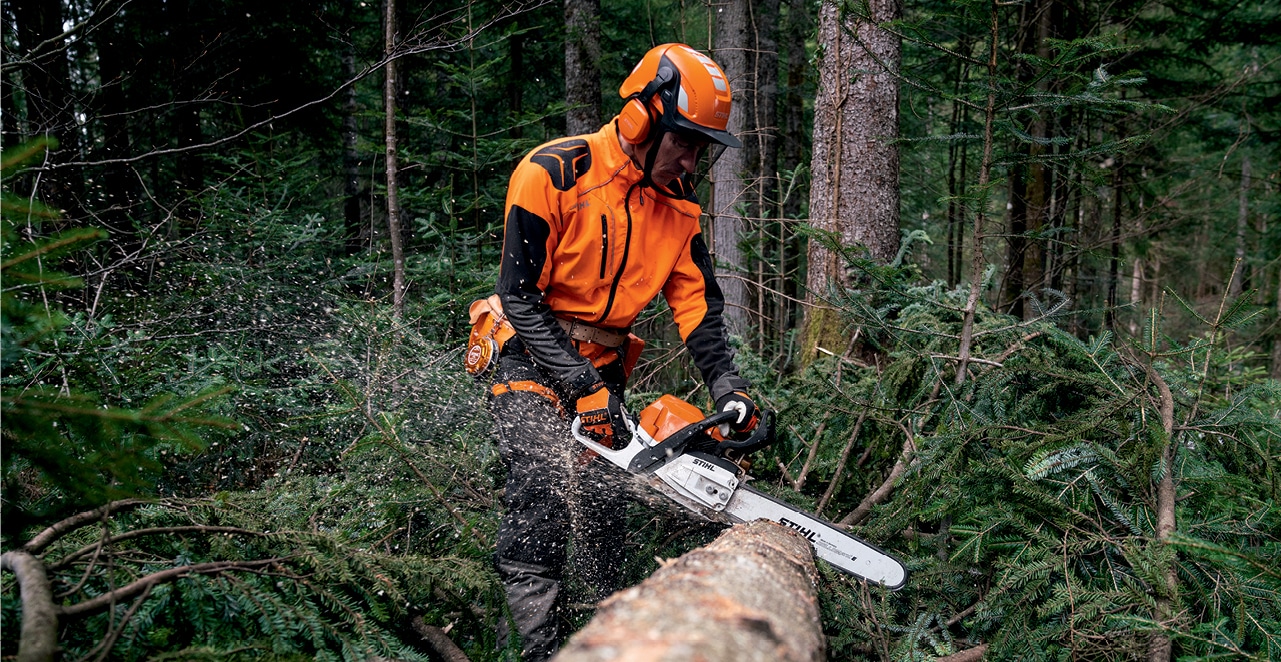 Here at STIHL, we're always trying to push the boundaries and bring new technology into the market. It could be with our battery-powered tools, fuel-injection chainsaws like the MS 500i or often, more subtle refinements to get more power out of established models, like the MS 151 T and MS 194 T.
The new MS 400 C-M is another tool that pushes the boundaries of chainsaw technology – it's the world's first chainsaw with a magnesium piston, an award-winning innovation in small engine performance with an outstanding power to weight ratio. This magnesium piston allows for increased displacement with a lower weight piston, unlocking higher levels of performance when it comes to power, torque, maximum speed and handling. Perfect for felling, de-limbing and cross cutting, the MS 400 C-M brings unparalleled power and performance that is sure to impress.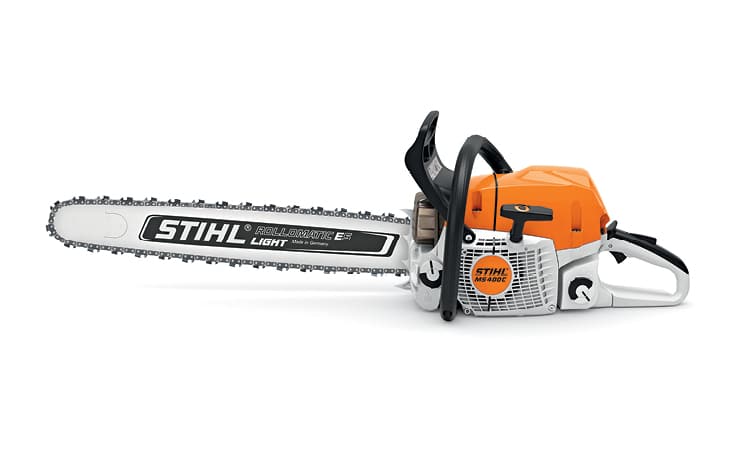 The MS 400 C-M chainsaw has been designed with professional forestry and arborists users in mind, offering STIHL's highest performance and highest max rpm (14,000 rpm) in the 60cc chainsaw category. It also delivers a welcome increase in displacement, power and torque.
The new 2-MIX engine provides 4kW/5.4 hp, compared to 3.5kW/ 4.8 hp in the MS 362 C-M, as well as more torque – 4.1 newton metres (Nm) vs 3.5 Nm. These increases come from a large diameter piston and a displacement of 66.8cc, which is a 14% increase compared to the MS 362 C-M. The magnesium piston is also 14% lighter than the aluminum piston in the MS 362 C-M, which means rapid acceleration for the user! It's also very durable.
Thanks to these new materials and the same design features you see in the whole range of STIHL forestry chainsaws, the MS 400 C-M has an impressive power-to-weight ratio of 1.45 kilograms per kilowatt, making it ideal to use when working in the forest, especially over prolonged periods. The powerhead without bar and chain only weighs 5.8 kg.
In addition to the new engine, the MS 400 C-M features the latest M-Tronic 3.0 electronic engine management system with the new and simple re-calibration process and an improved HD2 filter, so you get the best performance from the saw at all times. The chainsaw also features Elastostart technology, which, in combination with a manual fuel pump and/or a decompression valve, the result is virtually jerk-free, effortless starting. The starter mechanism is protected from the effects of cutting dust and thus continues to operate reliably for a long time, even without maintenance.
The MS 400 C-M chainsaw comes standard with a 50cm/20" rollomatic ES light bar as standard, and will be available this winter from your local STIHL Dealer.