Grass clippings, tree prunings, wilted flowers, hedge trimmings – the more you tend your garden, the more waste you have to deal with, and through the various seasons of the year, there's plenty of clearing to be doing.
A garden shredder makes plant matter more compact and is an effective way to deal with bulky branches, bushy twigs and other garden offcuts. Not only will it allow you to reduce your garden waste by up to 75%, it will also allow you to make use of it to give back to your garden, instead of simply disposing of it.
WAYS TO MAKE USE OF SHREDDED GARDEN WASTE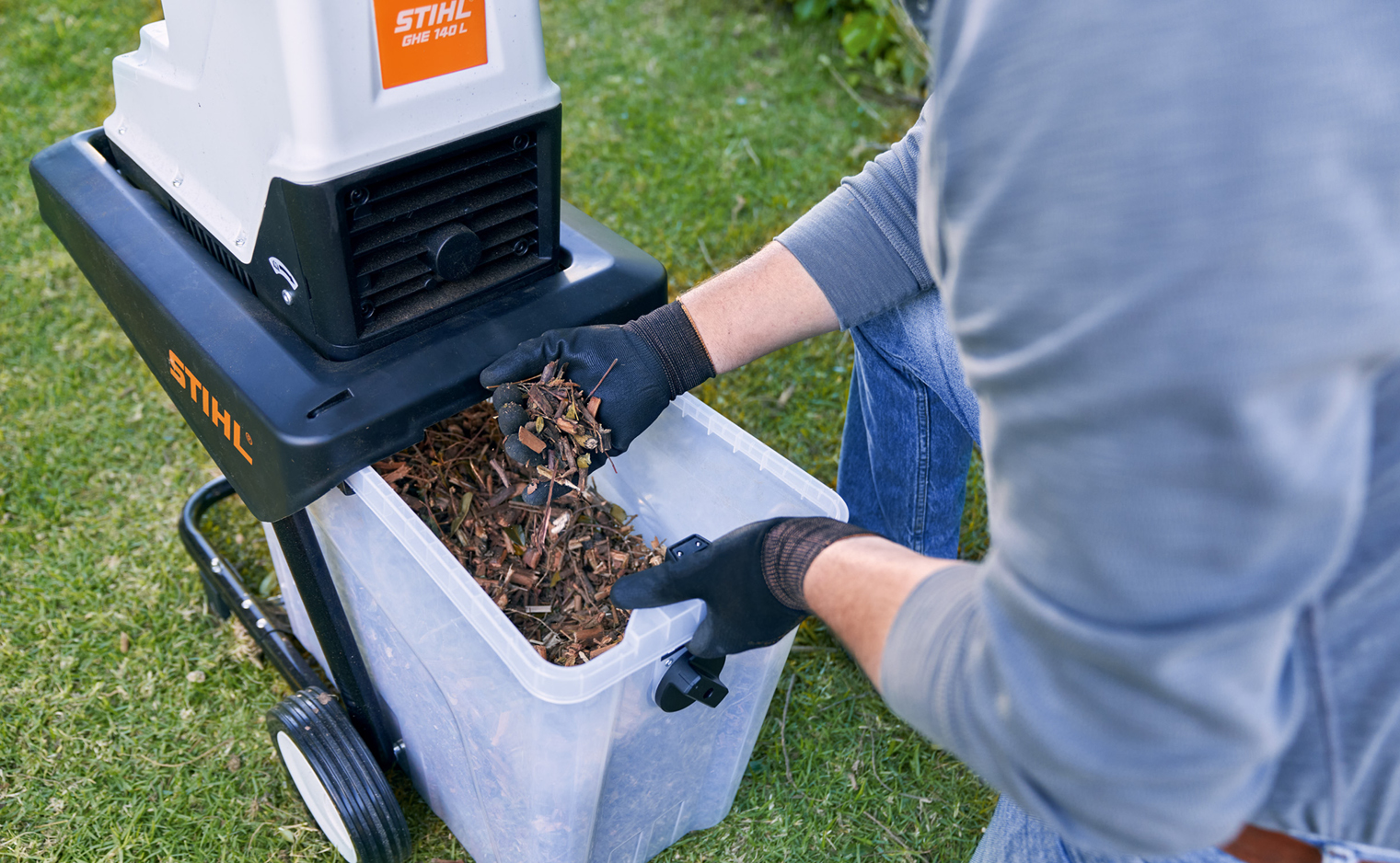 One of the best ways recycle garden waste is through composting. Adding shredded plant matter to your compost is a great way to return valuable nutrients back to your garden, and also make use of the various different types of waste around your home, such as grass clippings, leaf litter, food scraps from your kitchen – even ground coffee beans!
It's important to note that the benefits to your garden are only as good as the mix you create, and this is where a garden shredder comes in. Oxygen is just as valuble to your compost as the actual ingredients, so shredding your plant matter before your toss it in will allow it to breathe, in turn, speeding up the process. A good compost can take up to three to six months to develop, so autumn is a great time to make a start to ensure your mix is ready in spring.  If you don't yet have a compost, it's never too late to start! Check out our step by step guide on how to create the perfect mix.
It might also surprise you to learn that dead plant material such as the leaves that fall from your deciduous trees at various times of year, actually provide natural protection and fertiliser for your soil. Putting these types of materials through your shredder will create a nice natural mulch, which can be spread in a thin layer across garden beds as a layer of protection. This will then act as an insulator against frost during winter, and heat during summer. It will also reduce the amount of evaporation that occurs, allowing your soil to retain moisture.
CHOOSING THE RIGHT GARDEN SHREDDER
GHE 135 L: $499
There are five models to choose from in the STIHL range, starting from the compact GHE 135 L which is perfect for hard, woody material, as well as shredding branches with a diameter up to 35mm which feeds into an integrated transparent 60 litre box which only operates once locked.
The GHE 135 L also features a patented cloverleaf chute opening, adding an extra layer of safety for the user when feeding branches through. To loosen any build up, the blades are also reversible, meaning you can always keep working.
Watch to see the GHE 135 L in action on The Garden Gurus.
GHE 105: $599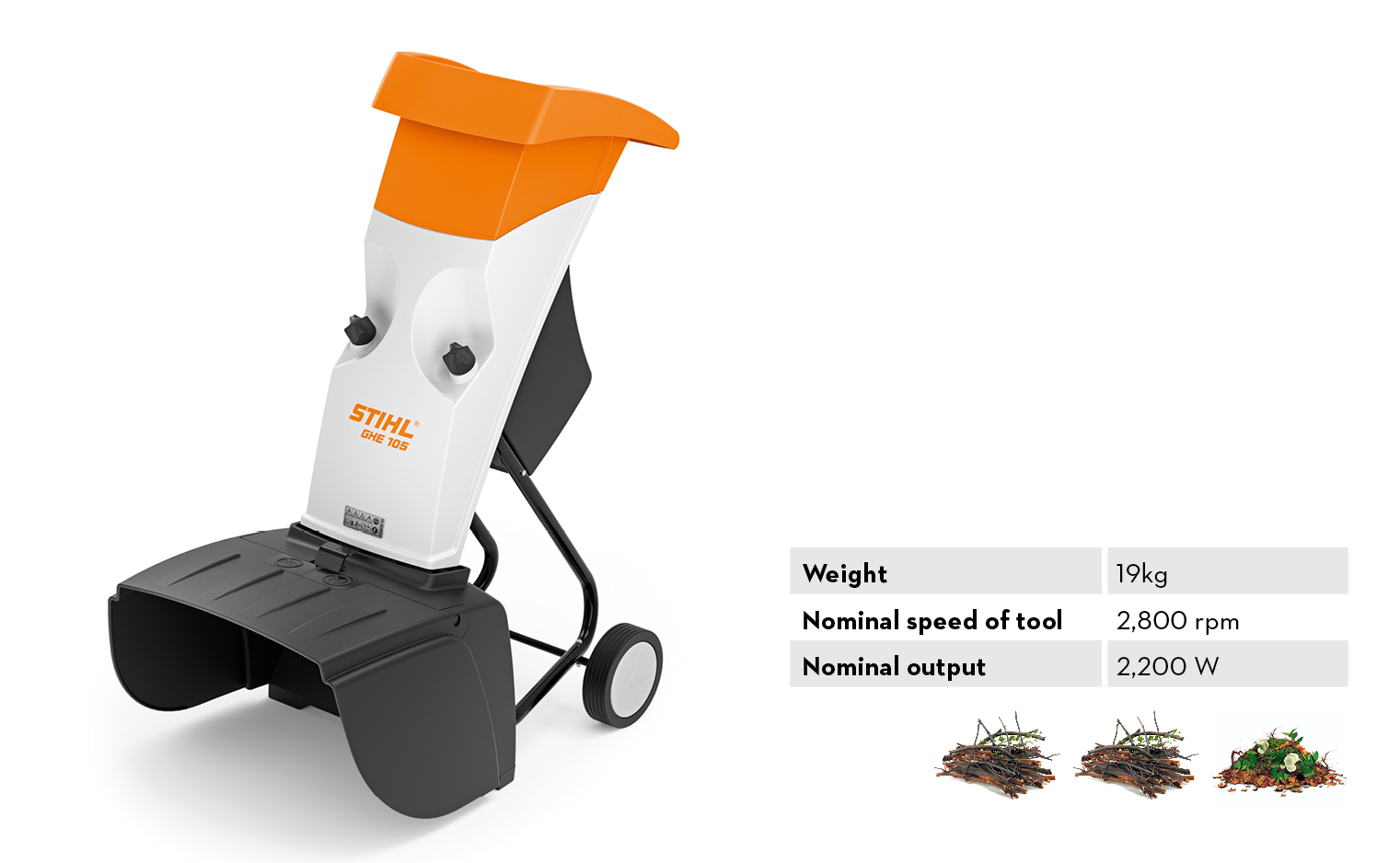 The next step up is the GHE 105 garden shredder which is equipped with the versatile Multicut 103 blade system, as well as two feed openings, one for woody matter such as branches with side shoots, and another for shredding soft material like hedge clippings and foliage.
The GHE 105 can chip branches and shred material up to 35mm in diameter thanks to the powerful and efficient motor and multi-cut blade system, and features an integrated chip guard for added safety.
GHE 150: $699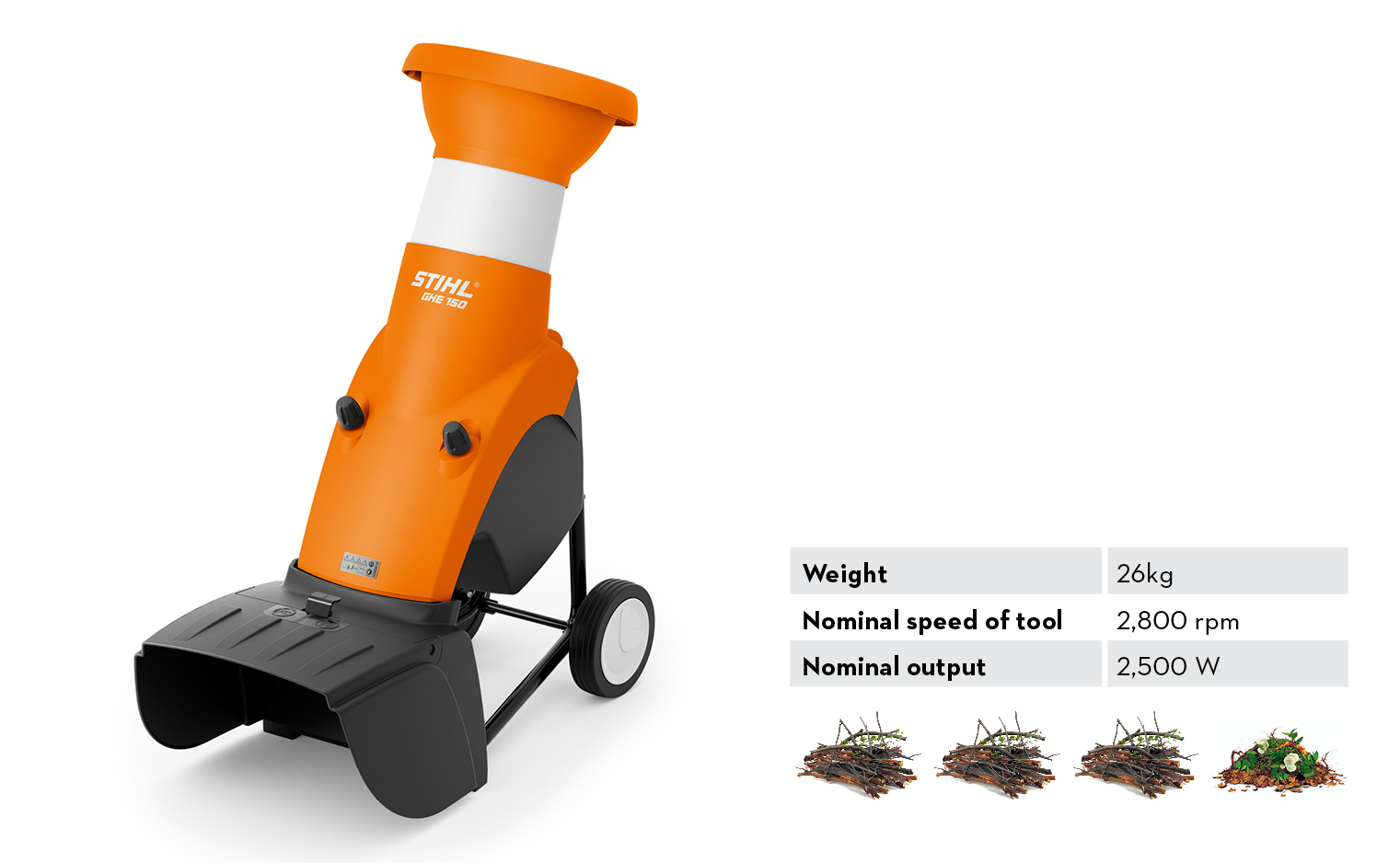 For harder woody material, along with soft leafy greens, the GHE 150 features a powerful motor and special noise-reducing blade system resulting in being able to shred thicker branches into small chippings with ease.
This shredder is also designed with a short, inclined feed chute which reduces the noise output, allowing users to complete their shredding at a time that suits them.
GHE 250 S: $799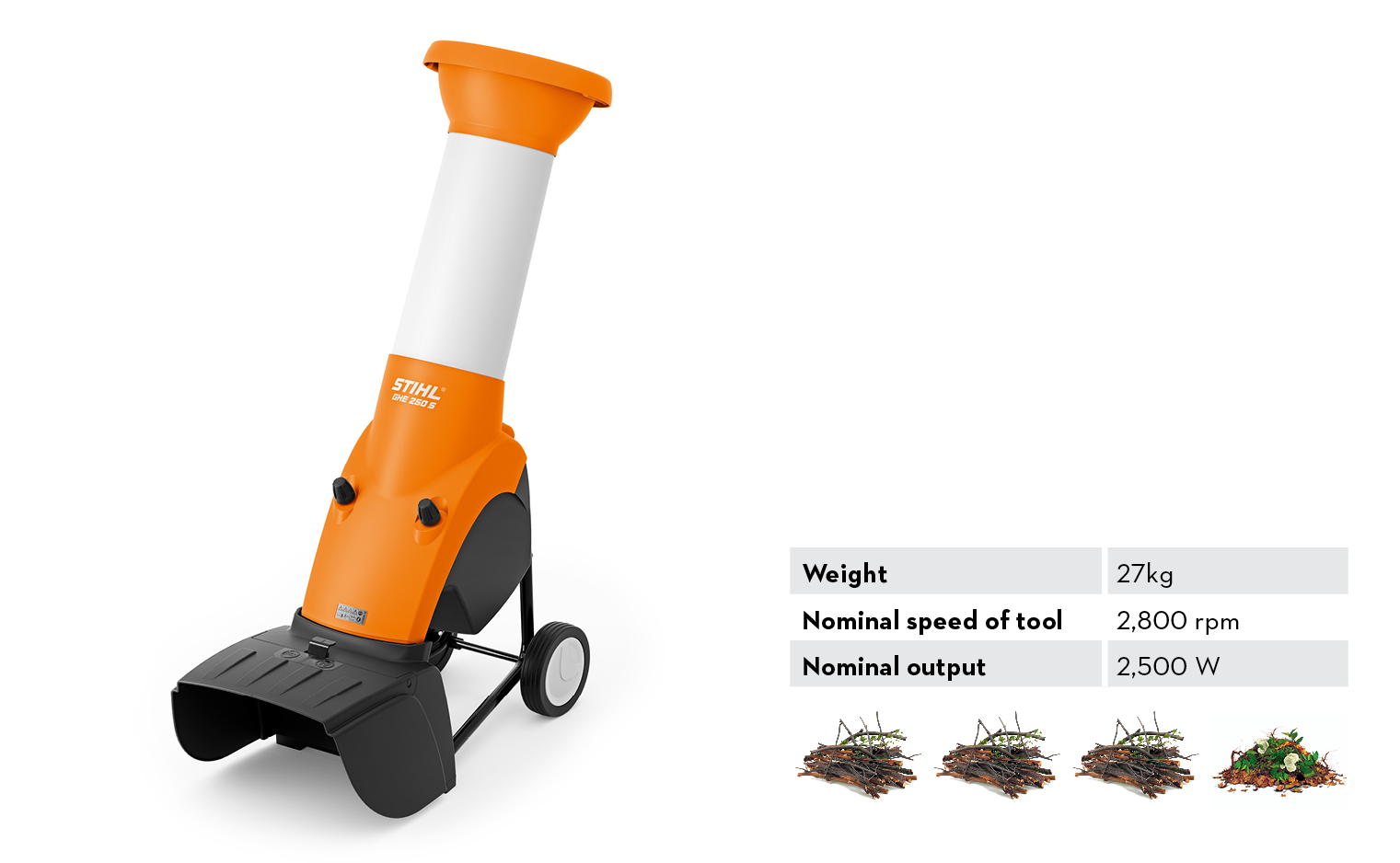 This well designed shredder uses patented Multi-Cut 150 cutting technology with a sound-proofed blade disc and sandwich construction. The GHE 250 S features a longer, soundproof angled chute for larger branches up to 35mm in diameter, making self-feeding easy and safe, whilst also significantly reducing contact noise, meaning you won't upset your neighbors!
GHE 355: $899
The GHE 355 is the largest shredder in the STIHL range, and is great if you have large quantities of garden waste that you want to shred quickly and efficiently. The large feed chute and wide opening will allow you to feed branches up the 35mm thick with offshoots without them getting caught along the way.
The patented reversal technology of the Blade-rotation Reverse System (BRS) ensures complete safe operation and allows you to tackle a variety of tasks with ease and in a safe manner. The Multi-Cut 355 blade system makes shredding easy and efficient.
Also available is the self supporting shredder bag, which is suitable for all models except the GHE 135 L which comes standard with a transparent catcher box. This makes for easy collection of clippings once they've been fed through the shredded.
Click here to view the range on our website. Alternatively, visit your local STIHL Dealer.