Get ready for any Spring challenge with Charlie
STIHL is excited to welcome award-winning gardener and television personality Charlie Albone to our growing roster of gardening experts. In this handy guide, Charlie shares his top Spring tips and STIHL tool recommendations for your trees, hedges, edges, lawns and (last but not least!) your leaf litter tidy-up.
Task 1
Trees
'When doing a Spring garden clean-up, it's always best to start at the top and work your way down. This way, you will get the best overall finish at the end of the day,' says Charlie. 'Start by pruning all your trees and large shrubs first.' Read on for more advice from Charlie when it comes to tree pruning, trimming and shaping.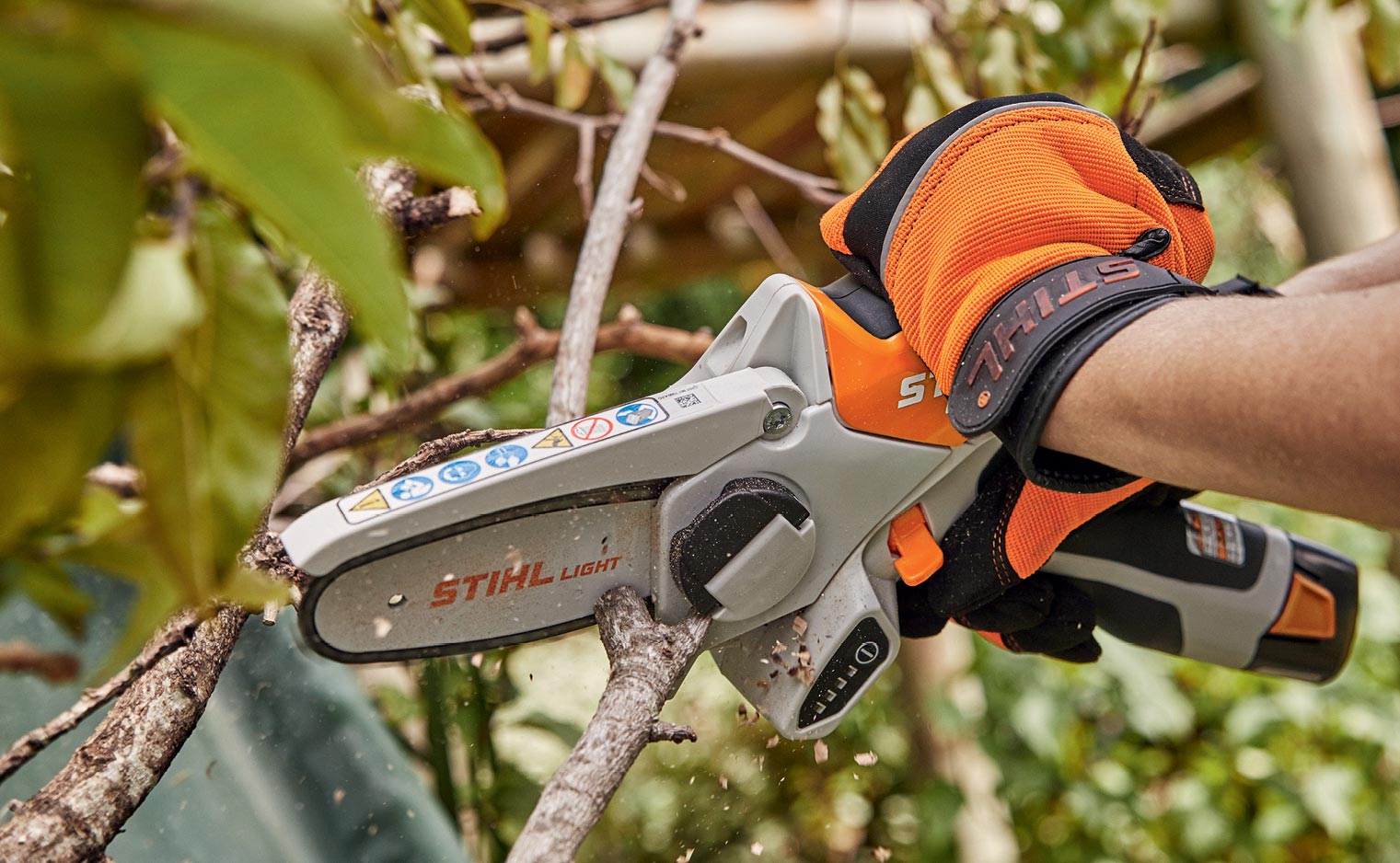 Task 2
Hedges
'To save time and keep your beds or paths clean and tidy, lay a tarp beneath the hedge to catch all the cuttings,' Charlie recommends. 'Give back to your garden and shred your trimmings. STIHL Garden Shredders make quick work of hedge clippings or branches up to 35mm.' Read on to discover Charlie's hedge trimming tips and favourite battery tools for the job.
Task 3
Edges
'When tackling edges, my number one tip is to take it slow and don't rush until you are confident to pick up speed,' says Charlie. 'It's easy to slip and scar your lawn and there is nothing worse than waiting for it to grow back in!' Get perfect lawn edges with Charlie's expert tool knowledge and grass trimming tips.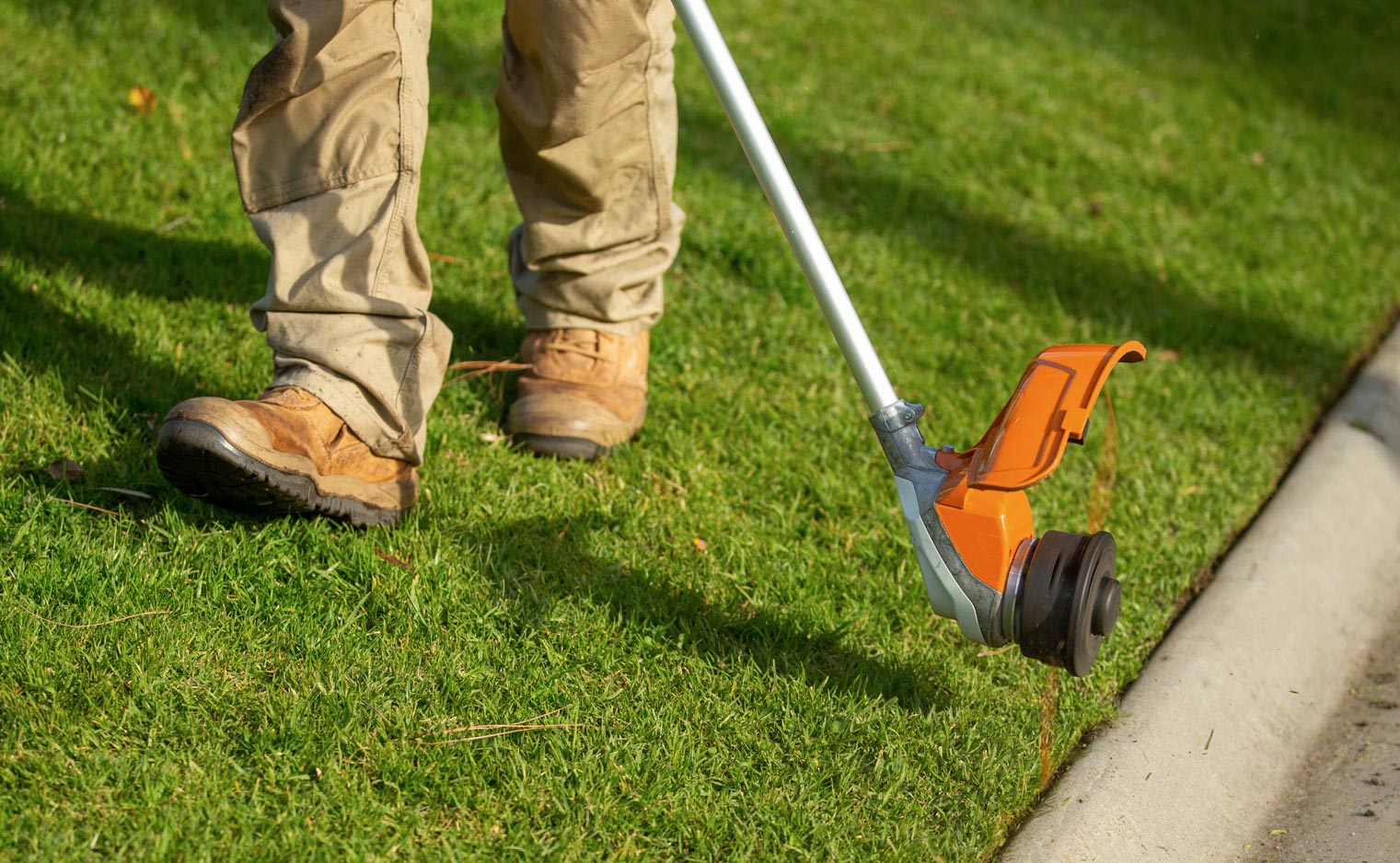 Task 4
Lawns
There are few things Charlie loves more than a manicured lawn. In fact, one of his first ever jobs was striping the lawns of a large country garden in the UK! In this practical article, Charlie walks you through mowing a straight line, how much to take off, when to mow and the benefits of battery.
Task 5
Leaves
'Using a blower is not as simple as point and shoot,' says Charlie. 'To avoid blow back (when the leaves go everywhere!) keep the nozzle at a shallow angle and blow with the wind and along walls.' Read on for Charlie's help getting your pathways, driveways and garden beds looking their best for Spring.
Podcast
'That's How We Grow'
'That's How We Grow' is a brand new podcast hosted by STIHL and Charlie Albone. Charlie welcomes a celebrated expert to talk about the latest trends, tools and techniques to help your garden thrive. Episodes now streaming.
About Charlie Albone
With over two decades of landscaping experience and two Silver Gilt medals from the prestigious Chelsea Flower Show in the UK, Charlie Albone is best known for his role on Foxtel's "Selling Houses Australia". He now appears on Seven Network's "Better Homes and Gardens" as a host.