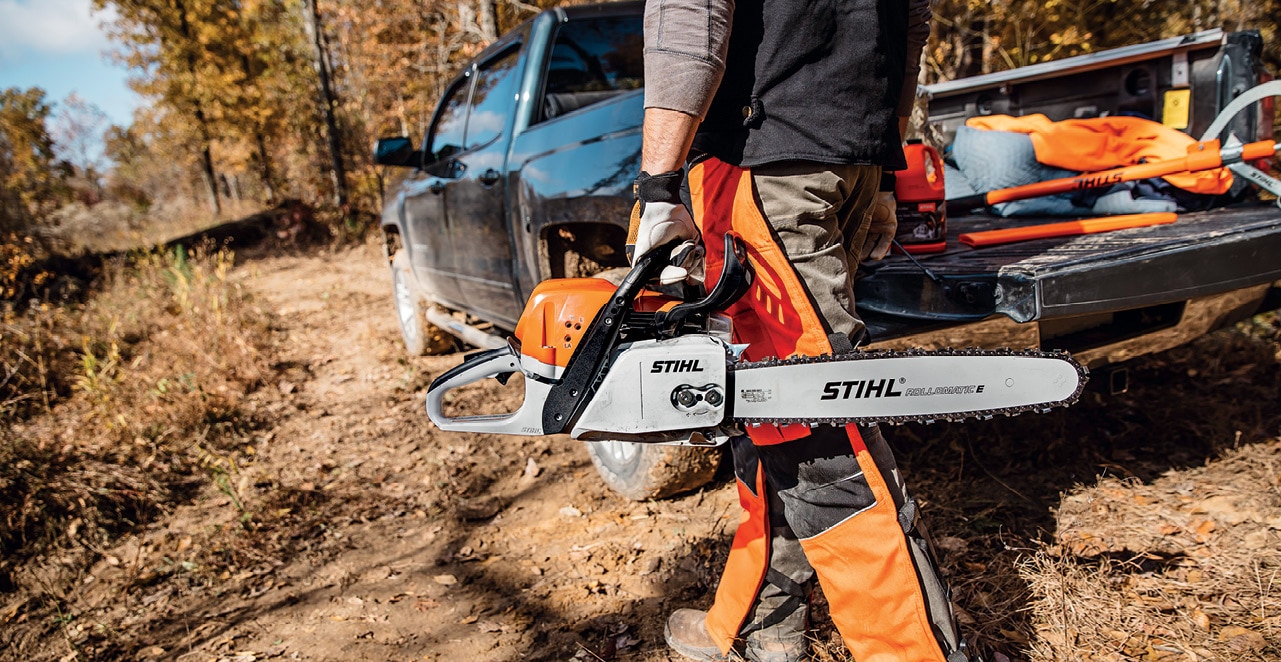 Whether you're a professional or an occasional user, you can never be too safe when it comes to operating any kind of power tool, particularly high performance tools like chainsaws. Before you use a chainsaw, you should always make sure you are wearing the correct protective equipment as detailed in your owner's manual.
When using a chainsaw, STIHL advise the use of protective chainsaw pants or chaps, eye protection, face protection and ear protection. Please note, some battery models can be safely used without ear protection.
Once you have the correct gear on, the next step is to start your chainsaw correctly. This short video will show you how to start a chainsaw on the ground.
An alternative way to start your chainsaw on your knees can be seen in the video below.
For more tips on how to stay safe while operating a chainsaw, checkout our chainsaw safety guide, or visit your local STIHL Dealer.