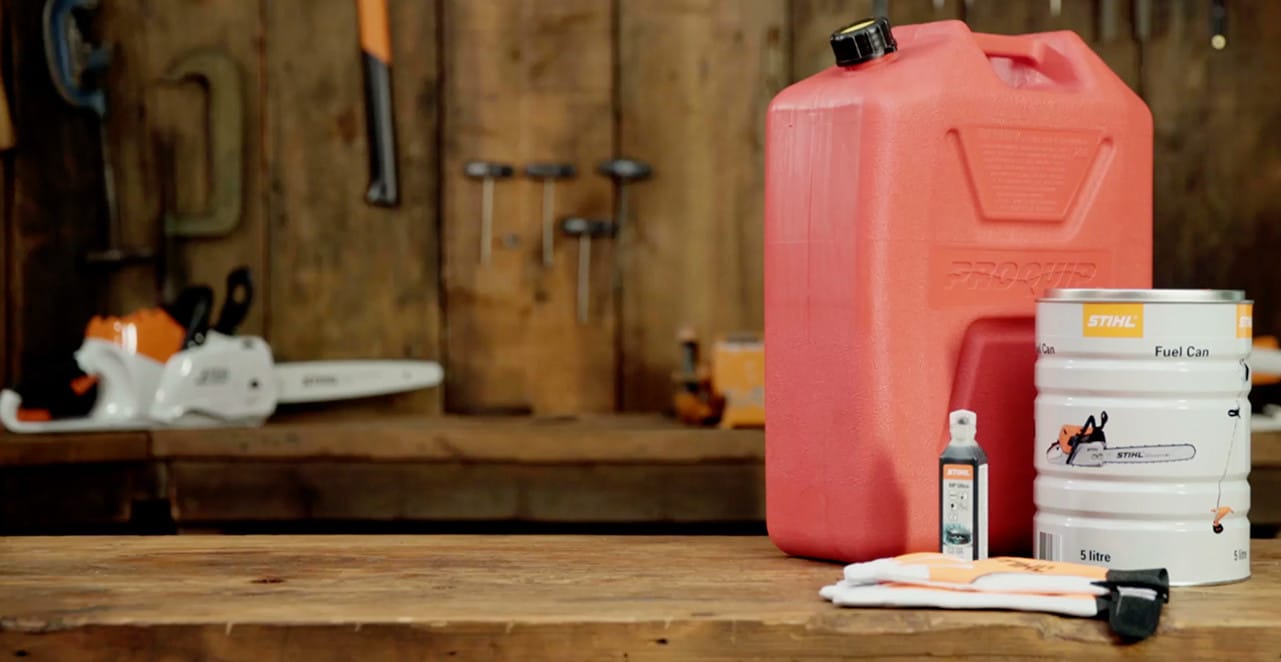 Your petrol-powered engine requires a mixture of petrol and engine oil. The quality of the petrol and oil is extremely important to the performance and the life of the engine in your tool. Unsuitable fuels or mix ratios that do not comply can seriously damage the engine.
You'll need STIHL 2-Stroke oil, an empty and clean fuel can and fresh unleaded fuel. We recommend a 50:1 mix ratio (20mls oil per 1 litre fuel) when using STIHL 2-Stroke oil.
If you're using a different brand of 2-Stroke oil, you'll need to mix at 25:1 (40mls oil per 1 litre fuel). Petrol has limited shelf life (as low as 30 days), so always mix with fresh regular unleaded purchased from a reputable large volume fuel supplier.
To prolong the life of your 2-Stroke fuel mix you can add STIHL fuel stabiliser to extend the fuel's shelf life up to 12 months. 15ml of STIHL fuel stabiliser will treat 5 litres of fuel.
If you want to avoid the fuss of mixing fuel, check out STIHL MotoMix; a patented premix fuel formula to ensure maximum performance and a consistent level of wear protection.
STIHL MotoMix is only available at your local STIHL Dealer.