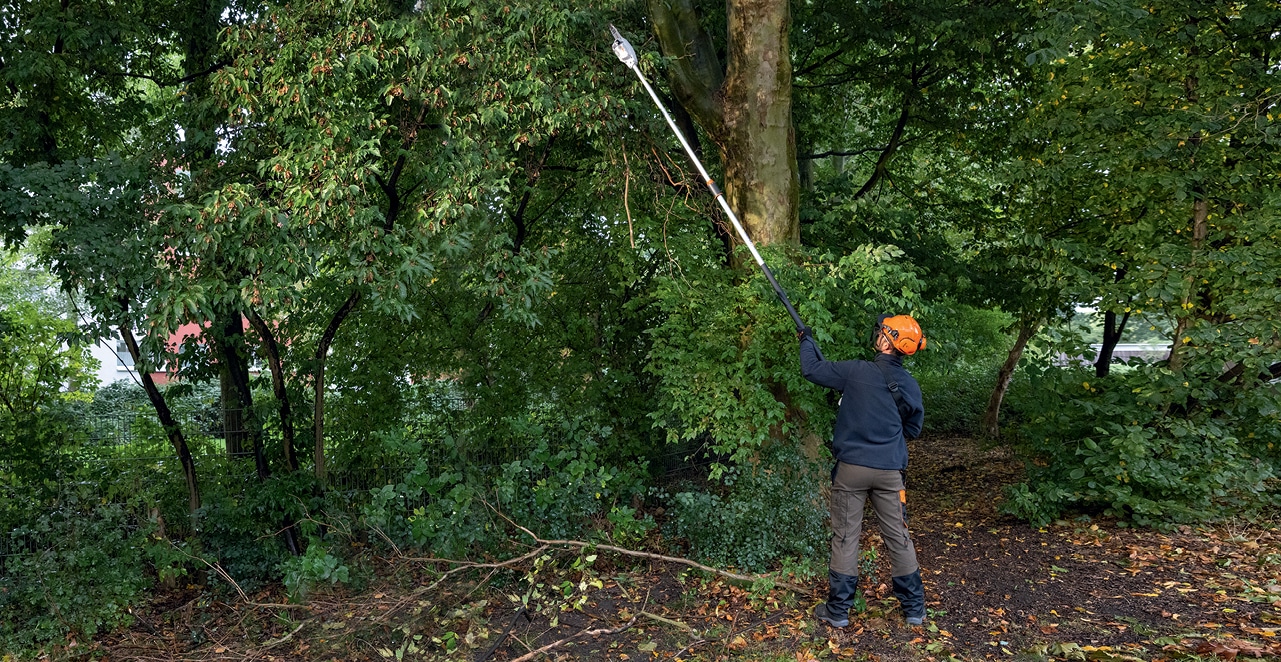 STIHL has improved its range of lightweight and powerful battery pole pruners with the launch of the new HTA 66 and HTA 86.
Replacing the existing HTA 65 and HTA 85 models, the new long-reach battery pole pruners are equipped with a 1/4" PM3 saw chain as standard, offering users precise, high-cutting performance, which is ideal for pruning, orchards, tree maintenance and arboriculture tasks.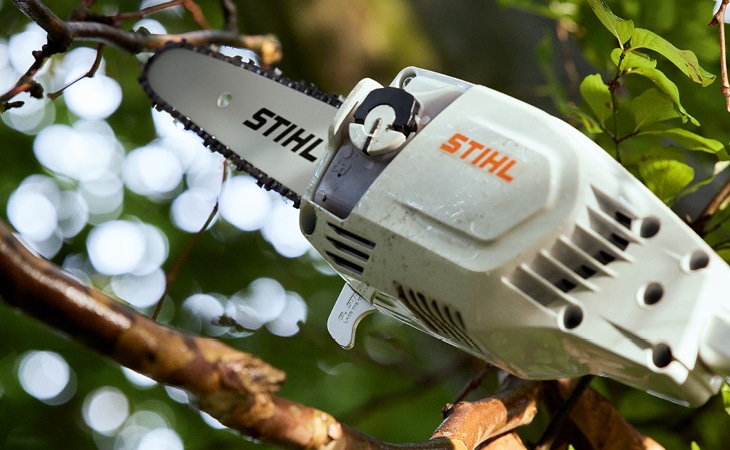 The battery slot has been repositioned to make these pole pruners exceptionally well balanced, providing easier handling and reduced fatigue for users when working over longer periods.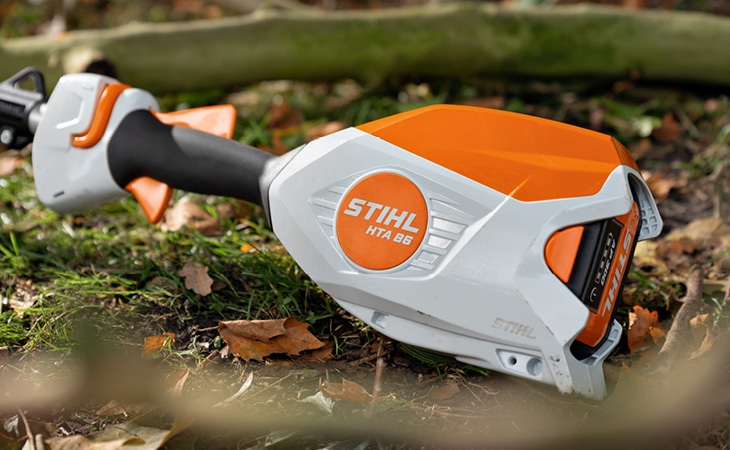 Both the HTA 66 and HTA 86 feature a powerful brushless EC motor that allows the user to vary the chain speed with their finger, and the tools are very impressive with quick acceleration, zero emissions and a low noise output, meaning no ear defenders are required and works in public spaces can be completed with minimal disruption to bystanders.
Both models feature a new ergonomic control handle with an intuitive start-up process to ensure the tool is only started when intended. The new handle design also ensures the tool is comfortable to use whether right-handed or left-handed, and features anti-slip protection for further safety and comfort.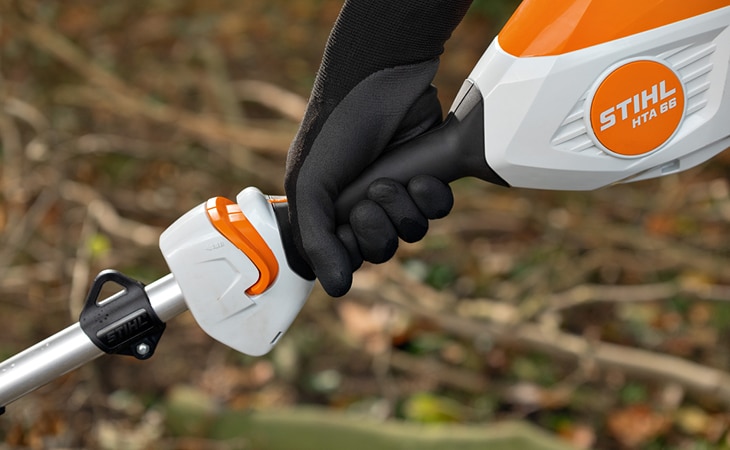 The HTA 66 has an overall length of 240 cm, whilst the HTA 86 has a newly designed square telescopic shaft that can not only be adjusted between 270 cm and 390 cm without tools, but offers a high level of guide rigidity to protect against twisting and deflection for precise positioning even at full extension.
In addition, the cutting lengths of 25 cm (HTA 66) and 30 cm (HTA 86) enable even thicker branches to be shortened precisely and efficiently. A new robust branch hook on both models also helps with removing loose cuttings, adding an extra layer of safety for the user at ground level.
Other features include simple side mount chain tensioning that makes it easy to re-tension the saw chain, as well as the captive nut on the sprocket cover that allows for a quick chain change. In addition, users can always keep track of oil levels thanks to the semi-transparent oil tank and the patented innovative locking cap allows the tank to be opened and closed quickly without tools and with minimum effort.
Both the HTA 66 and HTA 86 are part of STIHL's growing AP battery system which is designed for home users on large properties, and professional users working over long periods and in public spaces. STIHL's AP battery system boasts 30 tools and growing high quality, high performance tools, offering multiple battery options to extend the capability of the tool to suit the task at hand.
The new HTA 66 and HTA 86 battery pole pruners are now available from your local STIHL Dealer. Find yours at stihldealers.com.au.