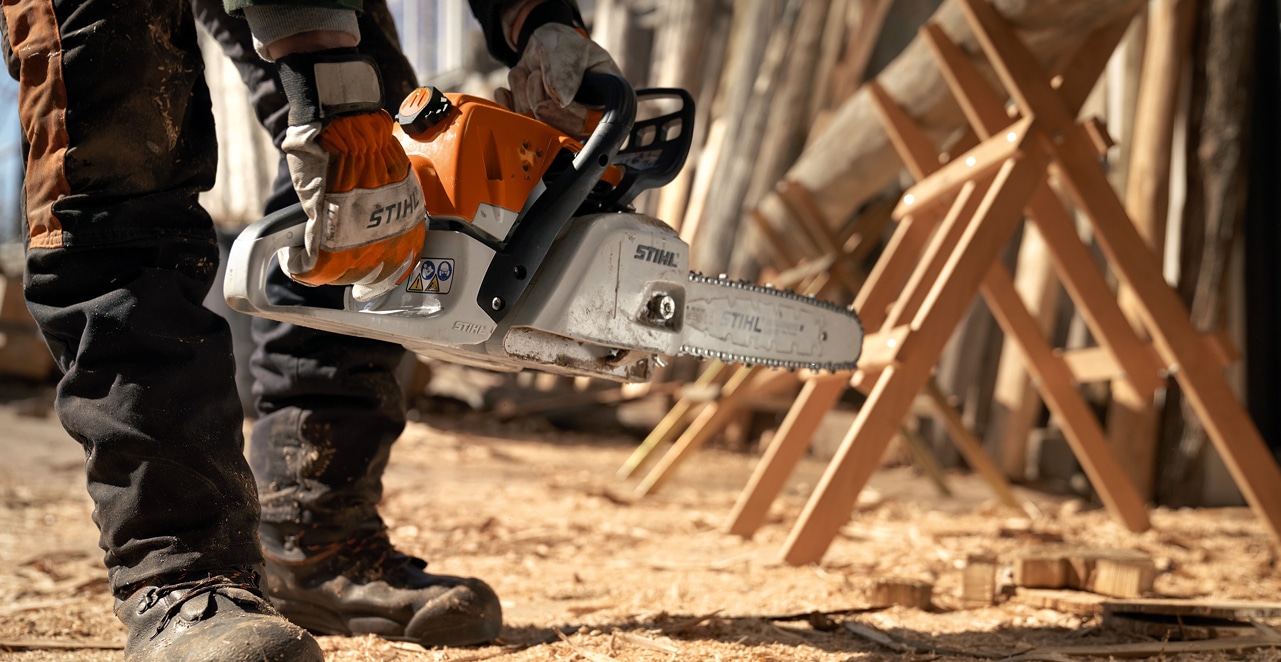 Have you heard of STIHL connected yet? This smart new technology is designed to make your life easier by managing your tools for you. From providing product run times reminding you about upcoming or overdue maintenance, to showing the last location of tools, STIHL connected takes tool and fleet management to another level.
STIHL connected is made up of 3 components – the STIHL Smart connector which is fitted to the tool, the STIHL connected App and the Pro Portal (online dashboard).
STIHL connected is useful even if you aren't a professional user as you can keep track of when your tools need maintenance or servicing, similar to service warning light in most modern cars. For the private user, STIHL Smart connector and STIHL connected app are all you would need, however for larger fleets the STIHL connected portal is designed specifically for making the management your tools simple and intuitive.
The STIHL smart connector is essentially a Bluetooth hour meter. When fitted onto a cordless or petrol machine and paired through your STIHL Connected App, it counts the machine's working time and sends it back to the smartphone app via bluetooth.
That information then gives you a better insight into the tool's use and because it's linked to the STIHL tool database, on many STIHL tools, it gives you the machine's service schedule and will remind you when servicing is due, instead of having to refer to the schedule in the back of the user manual. This means you can keep on top of your machine maintenance at all times. It can even put you directly in touch with your local dealer to arrange a service, and it's also a fantastic database of your machine information, including serial numbers.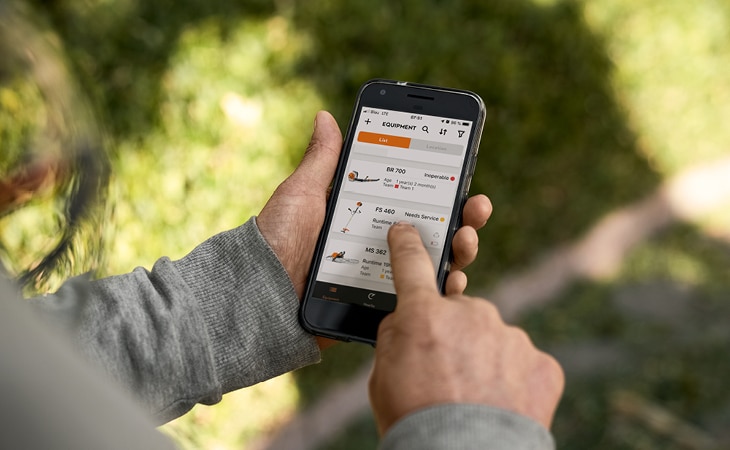 If the STIHL Connected app isn't open or within Bluetooth range (10m), then the Smart Connector will just continue to count the machine's run time until the next time the app is opened near it. The more regularly you open the app within 10m of the machine, the more accurate a picture of the machine's usage can be built up; we recommend opening it daily, typically in the workshop at the end of the day would work well.
Although we'd love every machine to be a STIHL one, you can even use the Smart Connector with other brands or machine types. You just need to stick the connector in a safe place on the machine where it can pick up an electrical signal from the machine when it's running, such as on the casing near the spark plug or ignition unit. We've even heard of customers using the STIHL Smart Connector on their motorbike to remind them when an oil change is due.
STIHL connected can give you insights into your tool fleet too. Instead of knowing how many times a tool has been in the field, you get information about exactly how long it was used for. That allows you to service machines after a certain number of hours, rather than just guessing. Prevention is better than the cure. By planning your preventative maintenance you can avoid down time and better schedule your visits to your Local STIHL dealer, potentially saving the business time and money. You can make sure tools are rotated too so they get even usage, rather than a good tool being left at the back of the workshop.
STIHL Connected relies on a connection to a smartphone, so if a tool was left at a customer's garden whilst connected to the STIHL app, it will show where the tool was last paired with the app. Or you can use it to check all the tools are nearby after a day's work.
If you're looking to purchase or replace tools – you can see which tools are the most used, under-used or not used at all, or which employees tools best looked after based on their hours of use. That information can give you a much better insight to help choose the right new machinery for your business, and manage the lifecycle of your tools much better.
STIHL Connected is now available at participating authorised STIHL dealers.