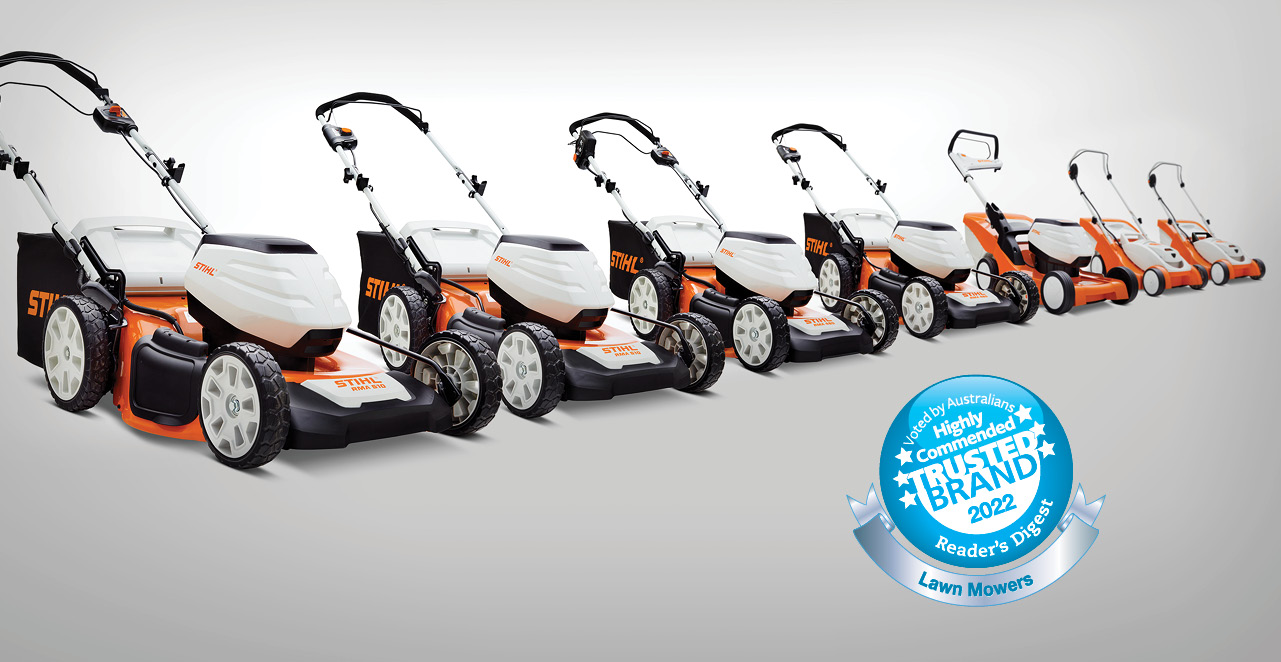 STIHL is thrilled to announce that its range of high-quality, high-performance lawn mowers has been 'Highly Commended' in the Lawn Mowers category at the 'Trusted Brands' Australia 2022 Awards.
The ultimate seal of consumer approval, 'Trusted Brands' award recognition signals reliability and integrity, with awards voted for by Australian consumers adhering to a rigorous process.
The 'Highly Commended' acknowledgement also reflects STIHL's commitment to not only offer outstanding product quality, but also provide incomparable service and advice through their network of trusted STIHL Dealerships
Whether for use in the home garden or by the professional, there's a STIHL battery lawn mower ideal for any application. Powered by industry-leading battery systems and a host of innovative technological features, STIHL's diverse range of battery lawn mowers make any lawn mowing task able to be completed more easily, more effectively and with greater satisfaction.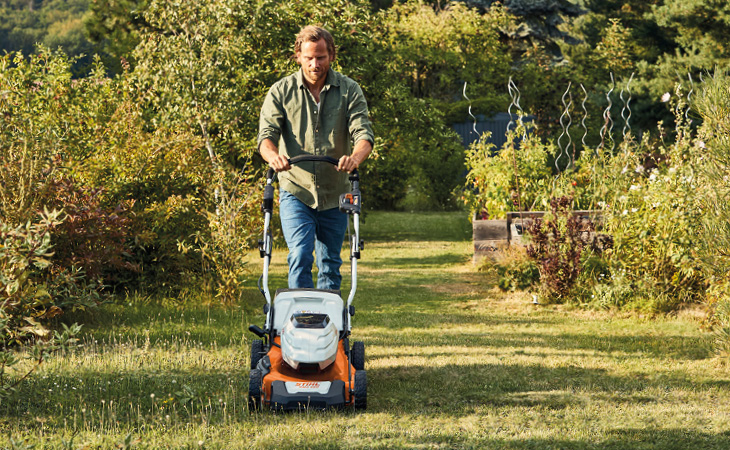 ALL SIZE GARDENS. ALL TERRAINS. ALL BATTERY.
The STIHL range of battery lawn mowers has been developed to deliver the ultimate in lawn mower capability and usability.
With understanding and insight into the challenges faced in maintaining luxuriously healthy and lush lawns, STIHL has developed a range of battery lawn mowers perfectly suited to meet the demands of gardens of all sizes and terrains of all types.
Intelligent features such as eco-mode, flow-optimised blade technology and an innovative mulching capability have been specifically developed to assist in the delivery of maximum performance and run time, and to ensure that your lawn receives the care and attention it deserves.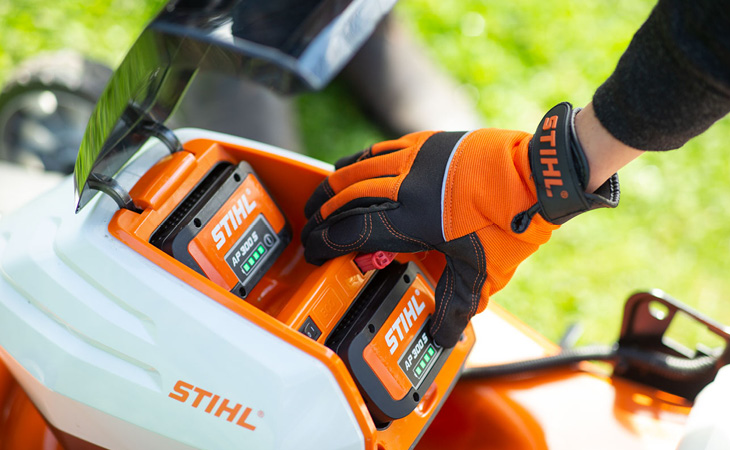 A NEW ERA OF TECHNOLOGY
Designed for power, efficiency and sustainability, STIHL mowers utilise STIHL's industry leading lithium-Ion batteries, conveniently interchangeable with compatible STIHL garden power tools that use the same battery system.
STIHL's ground-breaking eco-mode increases energy efficiency, automatically adapting motor and blade speed and ensuring maximum battery endurance.
Mulching kits improve the condition of the grass, while grass catchers appropriate to the size of each machine minimising stopping time and maximising ease of cuttings disposal.
AN ENVIRONMENTAL CUT ABOVE
Delivering high-performance and cutting precision, the additional user-benefits of a battery powered mower includes the eradication of noise and air pollution.
STIHL's battery mowers are so quiet that earmuffs aren't necessary. Lawn mowers can be used at any time of the day without bothering neighbours or disturbing those in public areas where commercial operators are working.
Battery powered tools omit zero emissions when in use, making them environmentally friendly. Taking fuel out of the equation also ends any tank-filling or fuel-mixing dramas.
For those working a larger block or professionals, several models in the STIHL range offer two battery slots, so that batteries can simply be switched over once the first is depleted, and mowing can continue.
To learn more about the STIHL Lawn Mower range visit your local STIHL dealer. Find your local dealer here.