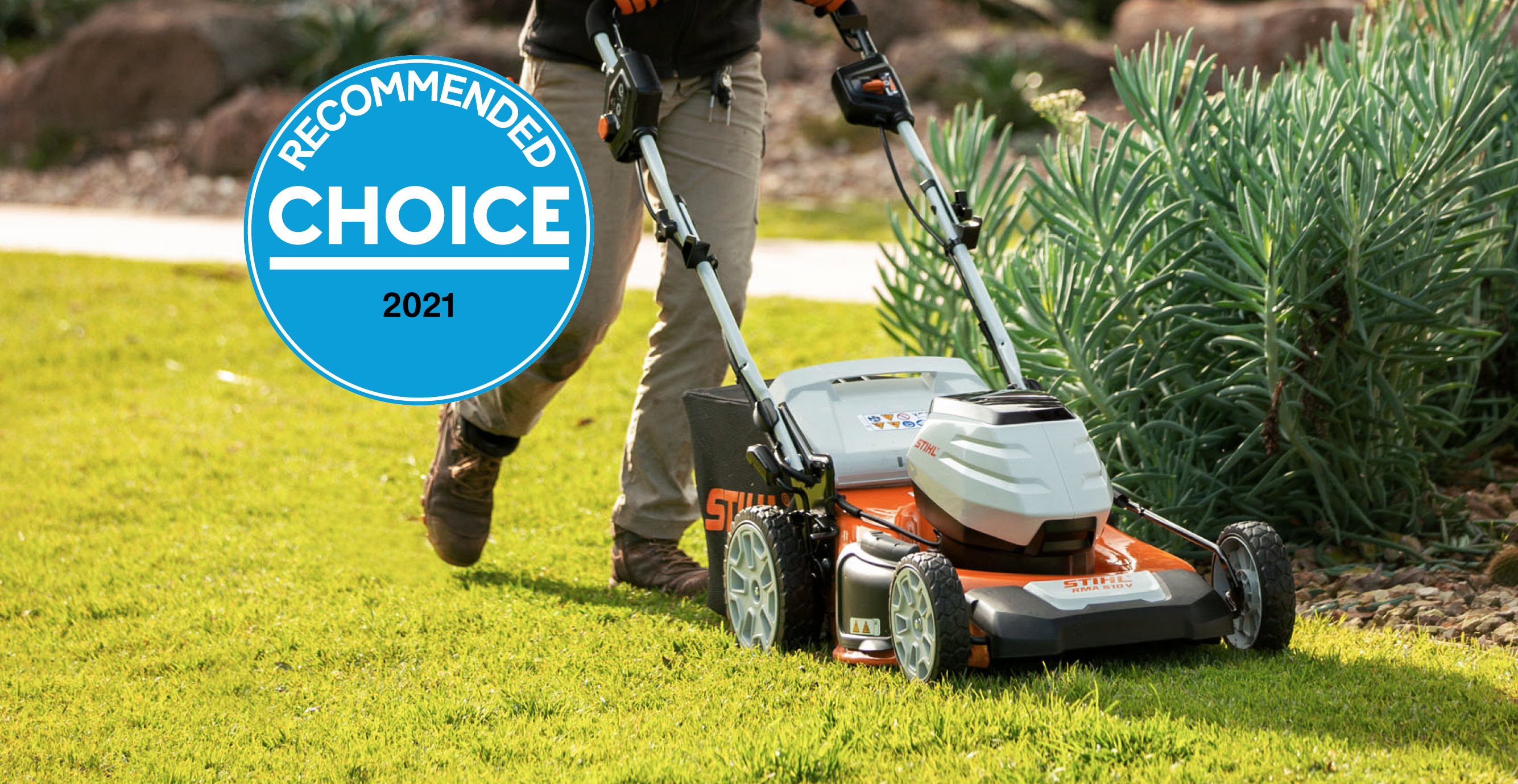 STIHL are excited to announce that the RMA 510 V battery mower has been awarded the best performer in the latest CHOICE test for battery mowers.
Established more than 60 years ago, CHOICE is Australia's trusted consumer advocacy group, dedicated to providing unbiased advice on a range of products – including outdoor power tools.
The RMA 510 V was tested by CHOICE experts against strict criteria including actual battery life, ease-of-use, mulching capacity and cutting performance. Find more information on the CHOICE testing procedure here.
Read on to learn why you should upgrade your mowing experience with the STIHL RMA 510 V.
It mows like a pro
The RMA 510 V is part of the STIHL AP battery system. Designed for large home gardens and professional use, the same battery can be used with up to 28 different power tools including grass trimmers, blowers, chainsaws, hedge trimmers and more.
To get the RMA 510 V started, flip up the mower cover, pop the battery into the slot and you are ready to go. To make use even easier, this model features an adjustable handlebar and easy running wheels for exceptional maneuverability. Its self-propelling technology is an added benefit for efficiency, helping reduce user fatigue commonly caused by traditional push mowers.
It covers more ground
The RMA 510 V features a 53cm steel deck with a 51cm cutting width. Added to the large 70L mesh catcher, you can cover your lawn in no time. You can comfortably mow up to 300m2 (just over a tennis court sized area) on a single charge and with the second battery storage slot, you can easily double your distance.*
It makes it easy to be green
Unlike petrol mowers, battery products are substantially quieter. They have zero exhaust emissions which also make them better for the environment. Additionally, the RMA 510 V comes with ECO mode, another great feature (on most of STIHL's mowers) which maximises cutting performance to conserve battery life. When the blade senses less resistance on shorter or less dense grass, it drops the blade speed to maximise the area you can cover.
To learn more about the RMA 510 V, visit your local STIHL dealer. They're the experts in everything STIHL, and can take you through the full range of eight battery mowers to find the one that best suits your needs. Find your local dealer here.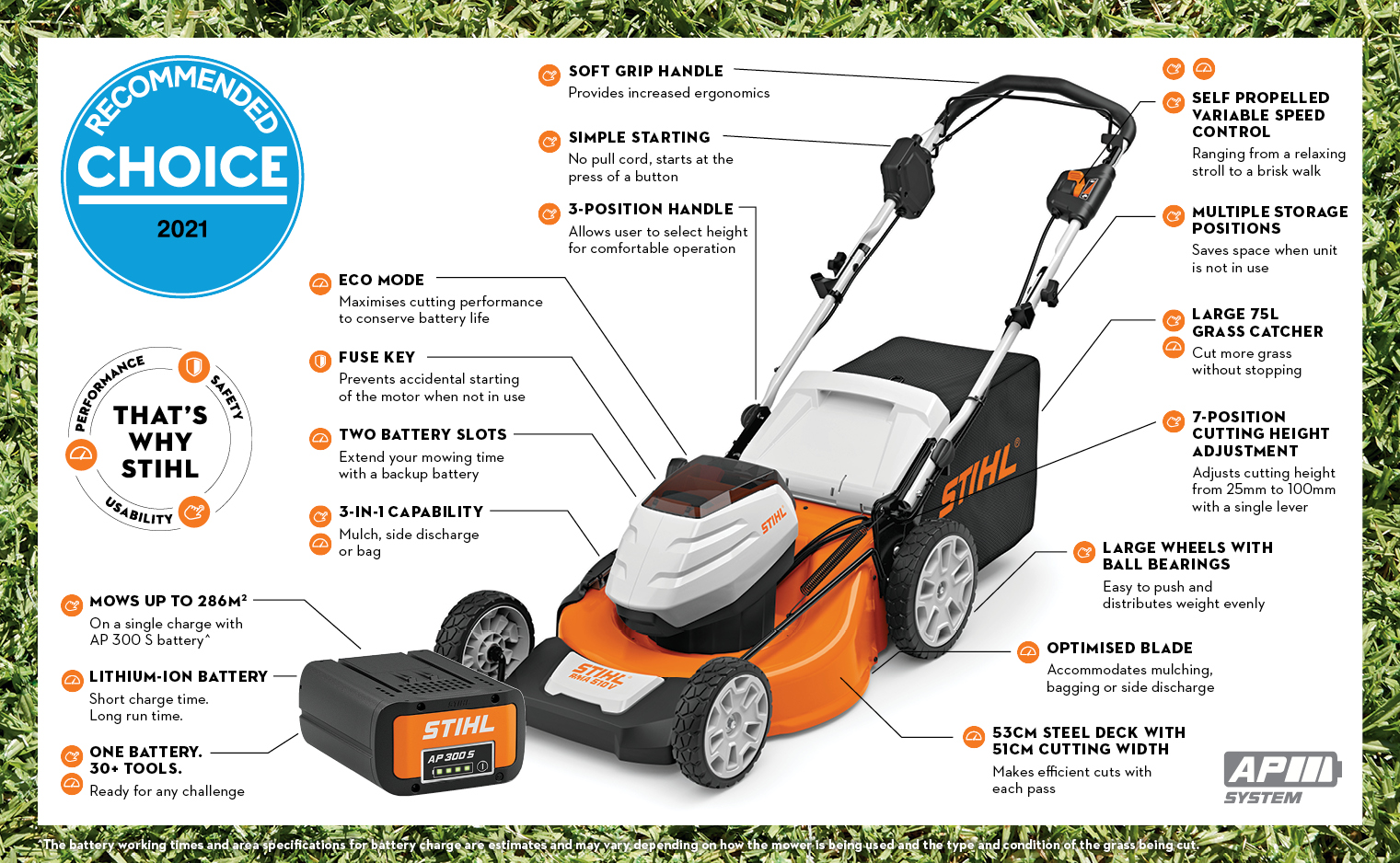 *with AP 300 S battery