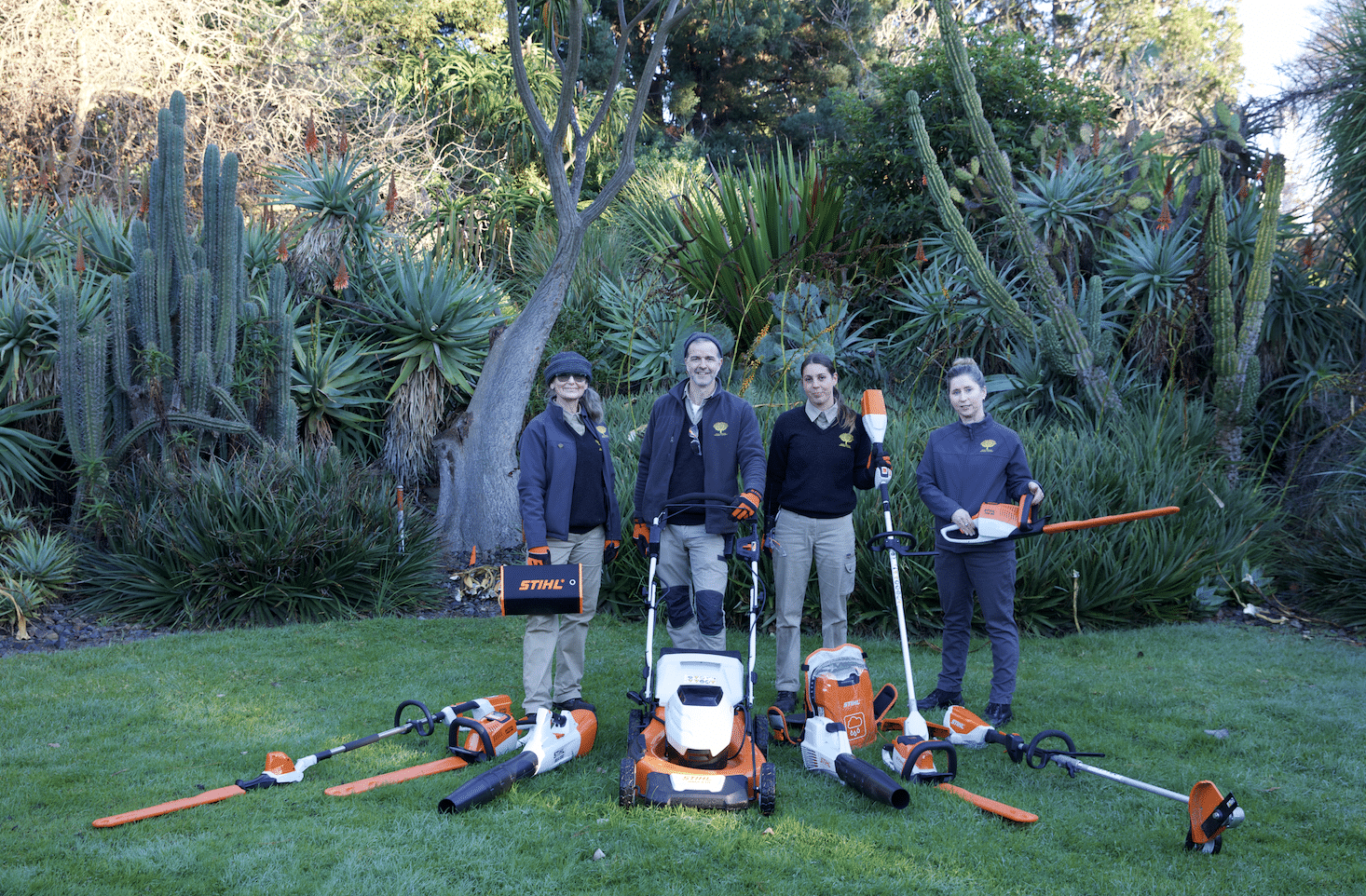 We are proud to announce our partnership with one of Australia's most loved and frequented spaces, the Royal Botanic Gardens Victoria.
The Royal Botanic Gardens in Melbourne are widely admired as a living work of art and one of the world's most beautiful botanic gardens. Picturesque vistas across lakes and sweeping lawns, punctuated with magnificent specimen trees and intricately detailed garden beds provide a cool oasis, and a site, which is both a scientific resource of over 8000 taxa and a place of respite for Melbourne and its visitors.
"The Royal Botanic Gardens Victoria is excited to partner with STIHL as there is a solid alignment between two highly trusted brands. A partnership of this nature will ensure that the Royal Botanic Gardens in both Melbourne and Cranbourne are equipped with industry leading power tools fit for purpose across a diverse team, ensuring the Victorian public are safely welcomed to the best possible Botanic Gardens" said Tim Entwisle, Director & Chief Executive, Royal Botanic Gardens Victoria.
The partnership between The Gardens and STIHL will provide access to cutting edge tools and equipment to support the work of horticulture and arboriculture across Melbourne and Cranbourne Gardens. In addition, this collaboration will enable the creation of innovative content to highlight and raise awareness of the unique and diverse work undertaken by the Garden's highly specialised teams.
"There are a number of natural synergies between STIHL and the Royal Botanic Gardens Victoria, which makes this partnership great fit. The gardens have been an iconic part of Melbourne's landscape for 173 years, and taking the steps to make sure they are here for visitors to enjoy for many more years to come is very important to the team at RBGV.
Likewise, the STIHL brand has a 90 year heritage and in that time have perfected the technology behind the range of garden power tools to maximise longevity through sustainable design and manufacturing. So together, we are working to sustainably manage the gardens, as well as maintaining the health and well being of their team for many years to come" said Jo Katsos, Head of Marketing, STIHL Australia.
STIHL's emphasis on product quality, driving innovation and constant market adaption creates a premium alignment that will support the work of Royal Botanic Gardens Victoria in maintaining world-leading botanic gardens for the people of Victoria.
Click here to learn more about the Royal Botanic Gardens Victoria.