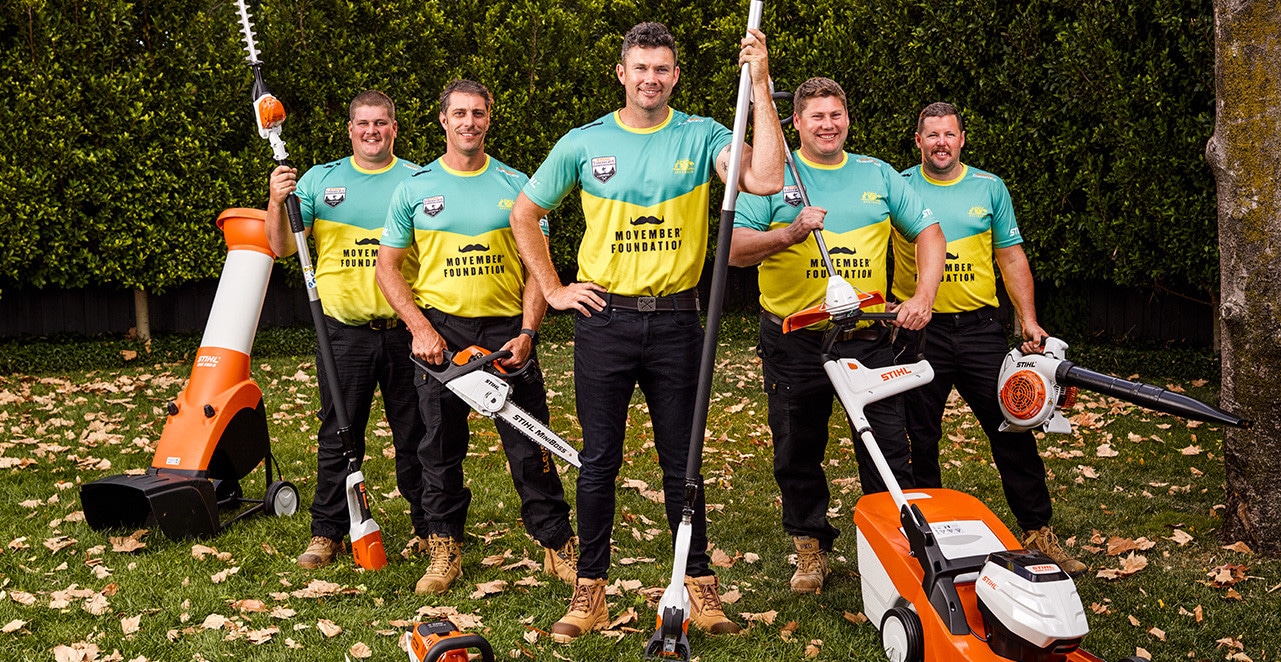 Top Autumn Tips from our STIHL TIMBERSPORTS® Champions.
STIHL TIMBERSPORTS® World Champions, the Chopperoos take on the Autumn garden and offer some handy tips when it comes to having your garden look amazing this season. With the help of Horticulturalist and Landscape Artist Darren Kerr, the Chopperoos make light work of five easy tasks using STIHL garden power tools.
Task 1
TREE PRUNING
Trees add structure and grandeur to your garden, and play a very important role in privacy, screening, shade and creating a backdrop to your garden bed. Most trees will drop their leaves before going dormant in the colder months, making Autumn the perfect time to give your trees a little love!
Early Autumn is the ideal time to reduce the height of trees or to shape the canopy with a long reach pole pruner.
When pruning back a tree with the HTA 85 Battery Pole Pruner, it's important to be…
Task 2
CLEARING LEAVES IN AUTUMN
Spectacular golden, red and orange leaf foliage is one of the best parts of Autumn, but when those leaves start to fall it's time to reach for your SH 86 C-E Petrol Blower & Vacuum Shredder!
While a thin layer of leaf litter can act as a natural mulch for your lawn, too much leaf cover can eventually kill it off by blocking sunlight and airflow.
In the garden, too much debris can keep water from flowing into the soil and can…
Task 3
TRIMMING YOUR HEDGES AND DISPOSING OF THEM
Just like your lawn and smaller shrubs, your hedges will have grown considerably through Spring and Summer and you may have needed to trim them back nearly every other week.
As your garden slows down in Autumn, it won't need as much attention during the colder months, so it's best to give your hedges a quick tidy approaching Winter.
For tall hedges, use the HLA 85 Battery Telescopic Hedge Trimmer to…
Task 4
MOWING AND EDGING YOUR LAWN
Depending on which part of the country you live in, you will experience warm weather and rainfall during Summer to some degree. This means that most lawns should have grown thick, green and lush.
When the weather cools, this fast growth will slow right down, making early Autumn the perfect time to trim, edge and mow your lawn.
Your last mow before Spring should be in late Autumn, …
Task 5
STOCKING UP YOUR WOODPILE
Autumn is the perfect time to get out your STIHL MS 181 C-BE Petrol Chainsaw to start stocking up your woodpile for Winter.
It's best to start cutting in early Autumn while the weather is still a little warm, as the wood needs a good amount of time to properly dry out.
Wet wood cut at the last minute doesn't burn well, and…
The Team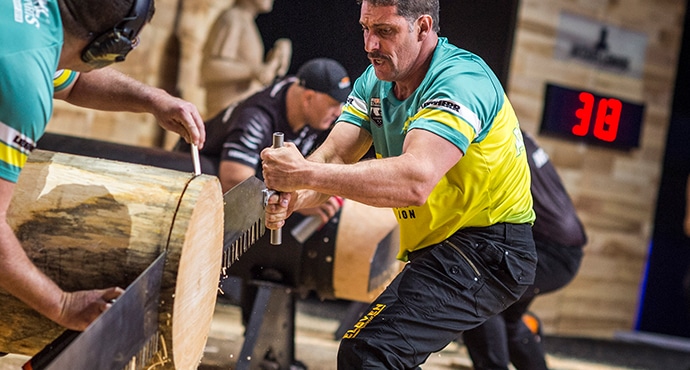 Brad De Losa
A family friend introduced Brad De Losa to STIHL TIMBERSPORTS® after noticing his talent for wood chopping. Now Brad is the most successful STIHL TIMBERSPORTS® Athlete in Australia.
Read the full bio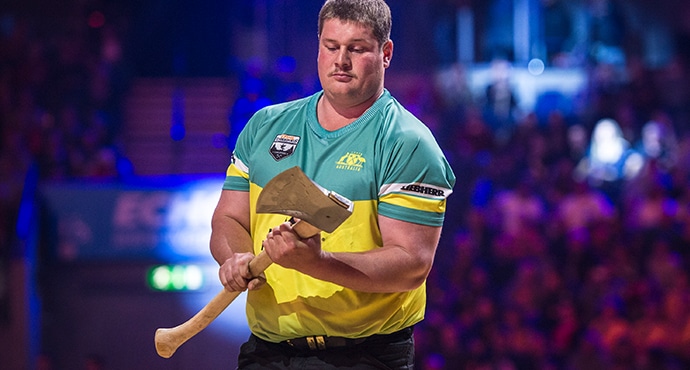 Brayden Meyer
At just 19 years old, Brayden Meyer burst onto the STIHL TIMBERSPORTS® scene in 2015 winning the inaugural Australian Championship. He then represented Australia in the individual World Championship in Poland where he placed third.
Read the full bio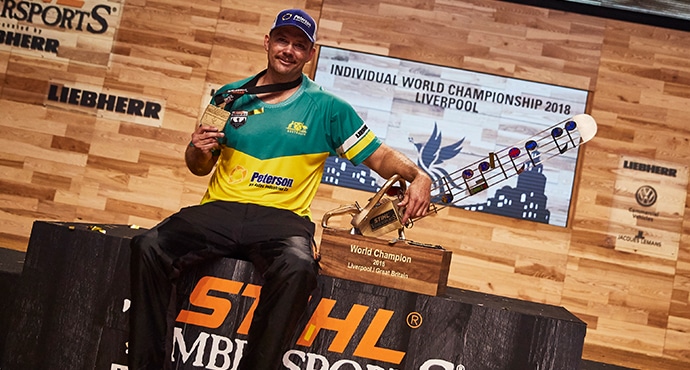 Laurence O'Toole
With over 300 titles to his name, Laurence O'Toole is one of the most successful Woodchoppers in Australia. In 2018 he added to his list of achievements at the Australian and World STIHL TIMBERSPORTS® Champion titles.
Read the full bio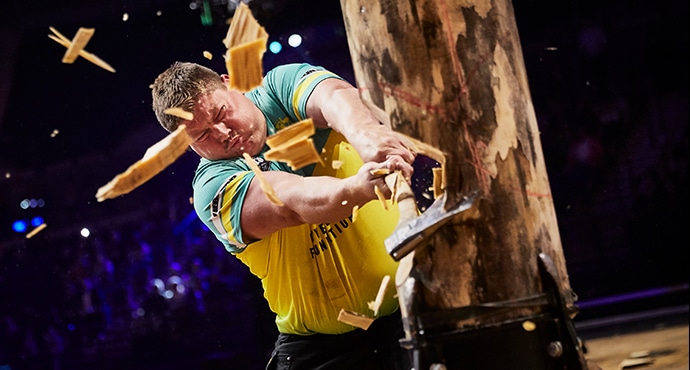 Jamie Head
Jamie Head is a fourth-generation Woodchopper who has been wielding an axe since he was eight years old, and his passion for STIHL TIMBERSPORTS® has only grown stronger with age. Not only a world-class Wood Chopper, Jamie also prides himself on being an amateur gardener.
Read the full bio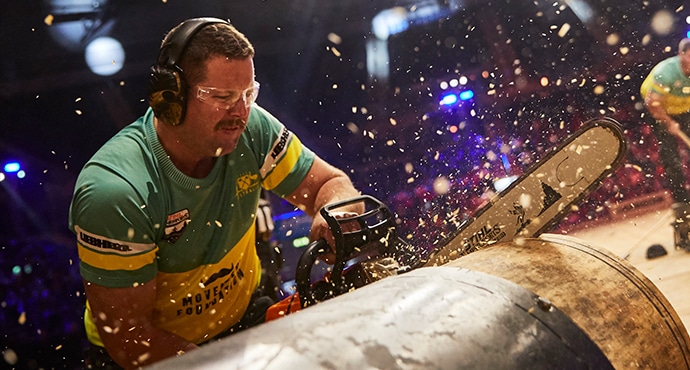 Glen Gillam
Aptly nicknamed "Chopper", Glen Gillam is one of the most successful Woodchoppers in Australia. He holds the Australian record in his favourite discipline – the Underhand, and in 2018 Glen added the Australian and World STIHL TIMBERSPORTS® Championships titles to his growing list of accolades.
Read the full bio