Professional tree care is a topic that the Royal Botanic Gardens Victoria takes very seriously. There is a three-man team dedicated to the maintenance and care of over 6000 trees across The Gardens at both Melbourne and Cranbourne, all of which are engaged in continuing education to ensure that they are up to date on all modern arboriculture principles and practices.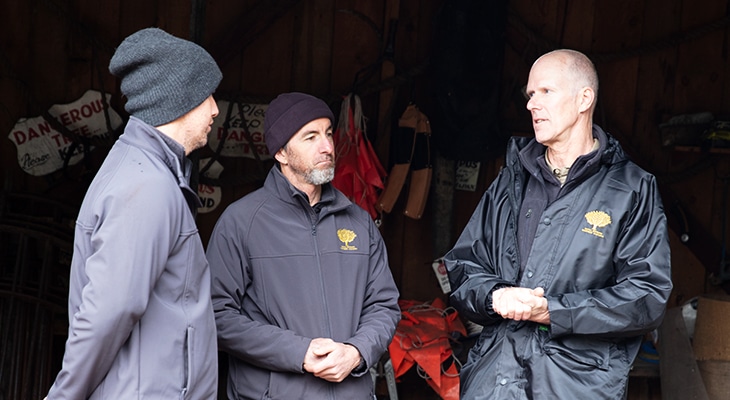 Will Jones, a climbing arborist with over 13 years of industry experience, manages the Arboriculture team at The Gardens. Starting work as part of a ground crew in a private Arboriculture business, Will learnt to climb trees across the suburbs of Melbourne as part of a close-knit crew before moving into parks and gardens work. Throughout his career as an Arborist, Will has developed an in-depth understanding of tree risk management, and the methods of maintaining heritage landscapes in densely populated or heavily trafficked areas.
The Arboriculture team at The Gardens are responsible for the proper selection, establishment, maintenance, hazard abatement and removal of trees. Above all, they care about the safety and health of trees and the visitors to the gardens.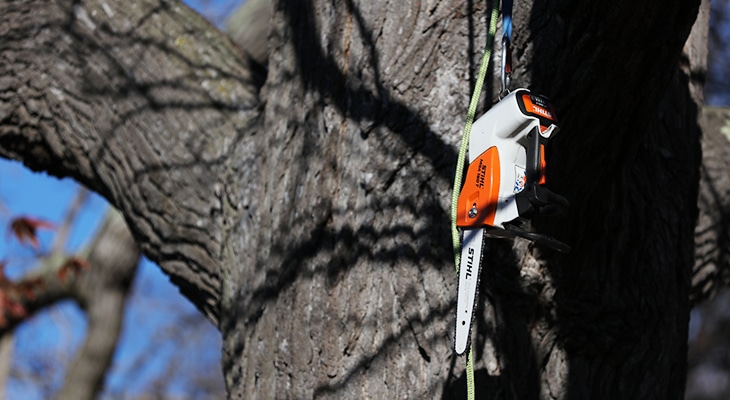 The management of the landscape across the Royal Botanic Gardens Victoria has two priorities: minimising the residual risk of trees and tree parts to the visiting public, and ensuring the ongoing long-term health and vigour of The Garden's specimens. The Garden's trees are maintained in zones at Melbourne, and it takes the team of three 18 months to cycle through the complete schedule. The trees at Cranbourne are managed on an as needs basis, furthering the design intent of the Australian Garden and minimising the residual risk to the public throughout the Conservation Area.
Each zone is audited regularly by a qualified arborist, who visually inspects each tree for defects, and decay, along with the potential of canopy and root plate failure, and to check for any pruning requirements. The Horticulture Team also submit work requests based on observations made while curating the various areas across both Melbourne and Cranbourne. These works are then prioritised and grouped into climbing and non-climbing jobs before being actioned by the Arboriculture Team. Climbing works are completed by safely ascending the tree using a rope and harness, and then using either a top-handled chainsaw, or handsaw. Non-climbing works are completed using a pole pruner.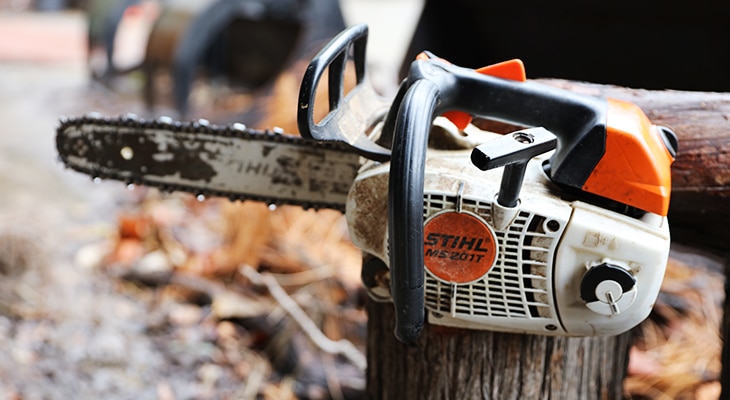 The arborist team use only STIHL chainsaws and pole pruners to maintain the trees within The Gardens. STIHL arborist chainsaws are specifically designed for climbing arborists, and as such are both sufficiently powerful and ergonomically appropriate for use at height. Climbing Arborists regularly find themselves in an awkward spot reaching for a cut whilst needing to maintain stability at height in the face of gravity, as such the need to be confident in the equipment and tools in this situation cannot be understated.
Watch the video to find out how Will and his team manage over 6000 trees at the Royal Botanic Gardens Victoria.