Our favourite season is here! And, with the warmer weather comes more time to get out and enjoy your garden with the whole family. Creating a welcoming place of respite in the comfort of your own backyard will not only transform your home, it will also make it somewhere that you'll want to be all the time. If you have kids, make sure it's a place that they can enjoy too with these tops tips on how to create a kid-friendly garden.
Tip 1: pick your guests
Did you know that bugs and insects are key to any successful garden? The right type of insects help ward off detrimental insects, and are also responsible for the pollination of ornamental flowers and food crops. And, while most bugs and insects should be welcomed into your garden, there are, however, a small handful that are considered pests, and not the type you want to attract.
There are two ways to deter pests from setting up camp in your backyard. The first is by removing any natural matter that is either rotten, or dying. A perfect example of this is fruit that's fallen from a tree and left to decompose on the ground below. Not only will items like this attract wasps and the like, they may also be mistaken by young children as a tasty treat! Keep your fruit trees regularly pruned, and keep an eye out for fruit bearing trees that are overhanging your fence-line too.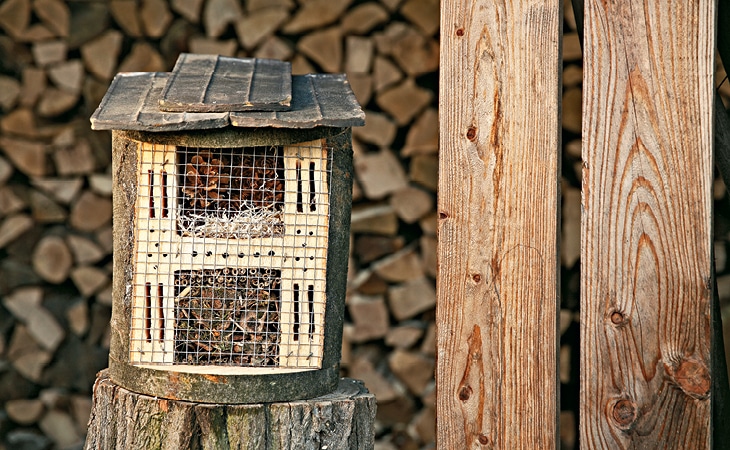 The second way to keep pests out is by setting up a bug hotel in your backyard. As mentioned, the good bugs will keep the bad bugs away, so creating a safe haven for the right kinds of insects will do this job for you. Click here for our step-by-step guide on how to create a bug hotel from scratch.
TIP 2: SOFTEN those edges
This might sound like an obvious one, but sometimes it's hard to identify a tripping hazard or a sharp edge until it's too late! Look out for hard objects that are at eye level with your little one, such as garden furniture or retaining walls. If you have wooden objects in your garden, such as garden bed edging or a sandpit, soften the edges using your chainsaw so that your kids don't get caught on them while passing by.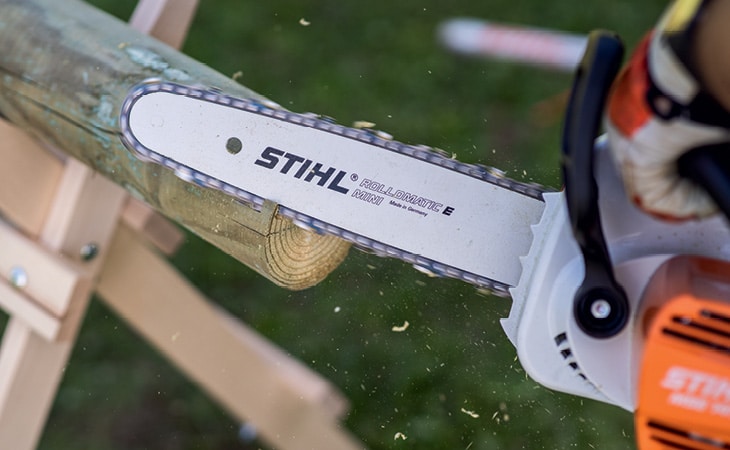 TIP 3: BUILD A MUD KITCHEN
Not only is a mud kitchen a great way to keep your child stimulated and entertained for hours on end, it will also stop their curious minds from wondering to other areas of the garden, and potentially getting into mischief. A mud kitchen that is well stocked with plenty of cups, bowls and utensils will allow your child to use their imagination, get creative, and create a big old mess far away from your white carpet and freshly mopped floors!
TIP 4: CREATE A KID'S PLOT
A great way to teach your kids about nature it to start them young by creating a kid-friendly garden plot so they can have their own space to nourish and grow. A plot with fast growing edible species such as mint, buk choy and parsley will be incredibly rewarding for young green thumbs, and hopefully spark an interest in gardening so you'll have a little helper for years to come.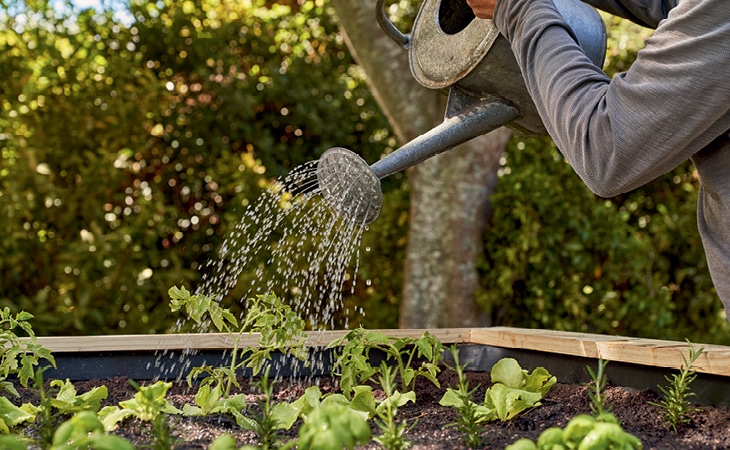 Avoid edible items such as tomatoes and strawberries which can be a choking hazard for curious toddlers. If you're new to edible gardens, click here for our easy to follow guide on how to create a veggie patch from scratch.
TIP 5: TOOLS UP
It's normal for children to want to help out in the garden, however it's important to make sure that they know to leave the heavy lifting to you. Keep all of your power tools such as mowers and trimmers, and hand tools like secateurs and hammers, up high and out of reach at all times. And if you have a battery powered tool, be sure to remove the safety key in the event that some little hands get a hold of it. Click here for more tips on tool storage.
TIP 6: throw some SHADE
Even on the grayest of days, UV rays still sneak through, particularly here in Australia. So, adding areas of shade to your garden will create a safe outdoor space for the kids to use all year round. This is something to be particularly mindful of when adding play equipment to your garden, such as a cubby house, a sandpit, or a mud kitchen. Under a big shady tree or a light shade sail will allow them to play for hours on end without the risk of sun damage.
TIP 7: WATER SAFETY
Even the smallest pools of water should be secured from access by children. This includes fish ponds, dams, and of course, pools and spas. Be mindful of climbing objects around these areas too, and if you do have a pool or spa, make sure that your backyard complies with the rules and regulations set out by your local council.
TIP 8: Slippery when wet
Over time, a build-up of moss and dirt on pavers and driveways can become slippery when wet. Giving these areas a good scrub every couple of months with a high pressure cleaner will help everyone in the family avoid a nasty fall. Using a surface cleaner attachment will help you remove this coverage completely.
TIP 9: LOCATION IS EVERYTHING
If you're adding play equipment to your backyard, make sure you carefully consider where you place it. You should be able to see all play areas from where you might be whilst your kids are playing, for example, from the kitchen window. A sandpit is a great way to keep the kids entertained and in one location! If you don't yet have one, check out our guide to DIY at home.
It's also important to keep tall structures such as cubby houses and gymnasiums away from fences to prevent them from potentially climbing over while your back is turned.
Also be mindful of the areas in your garden which attract the most sun, avoid placing play equipment in areas that are drenched with full sun when your kids are likely to be playing there, such as in the afternoons.
Tip 10: if all else fails
If the tips we've outlined above are too difficult to implement within your own garden, then a safe alternative is to create an area which is cordoned off to prevent access to the rest of your backyard. Use plants to create a separate section within the garden to make sure your little ones know where they can and can't venture. Filling this area with things to keep them stimulated, such as a mud kitchen or a sand pit, will keep their minds from wandering.