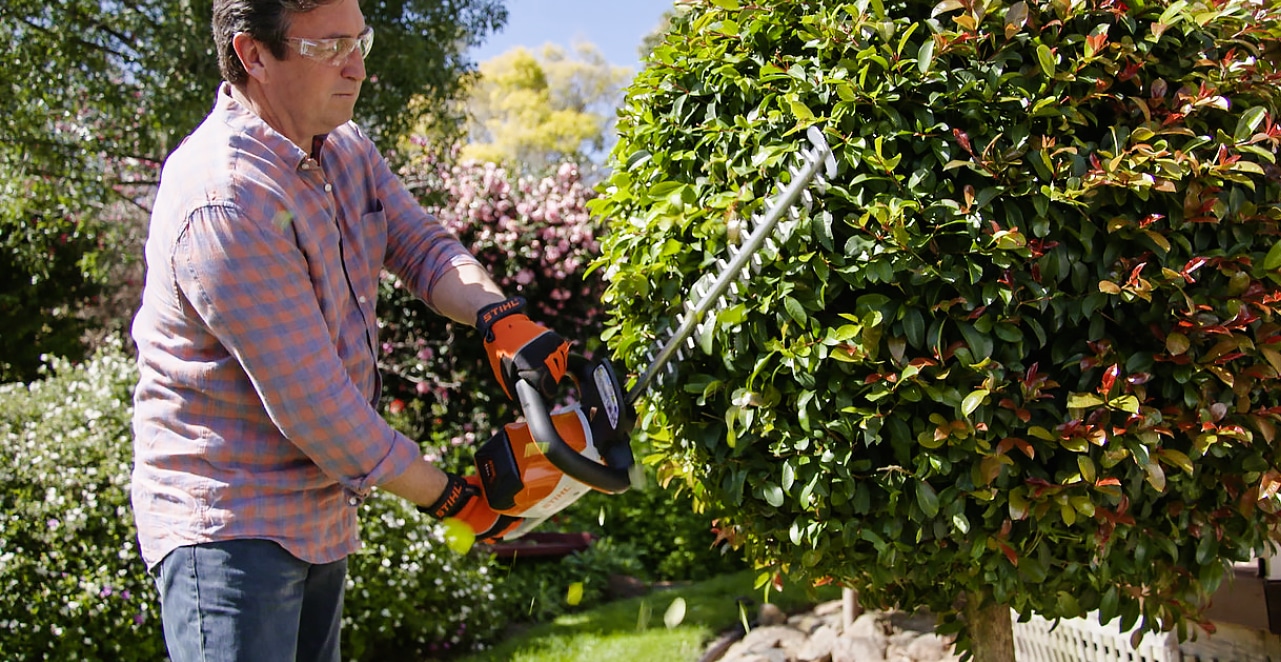 Battery Power by STIHL pushes battery technology to new heights of performance and dependability, and is the result of over 90 years of German engineering excellence. While other manufacturers rush to market with their battery products, we engineer our battery equipment with pride.
Back in the day, battery powered garden tools didn't quite cut it in the garden. You'd see them featuring frequently atop of hard rubbish collection piles up and down the street. However, that's no longer the case when it comes to Battery Power by STIHL which offers three tiers of performance, for small, medium or larger gardens and professional applications:
STIHL AS System (launching 2021)
STIHL AI Line
STIHL AP System
Our rapidly expanding AK battery system with exchangeable AK batteries now offers 10 tools for medium to large gardens, including two chainsaws, a hedge trimmer, two blowers, four mowers, two grass trimmer and a long reach hedge trimmer.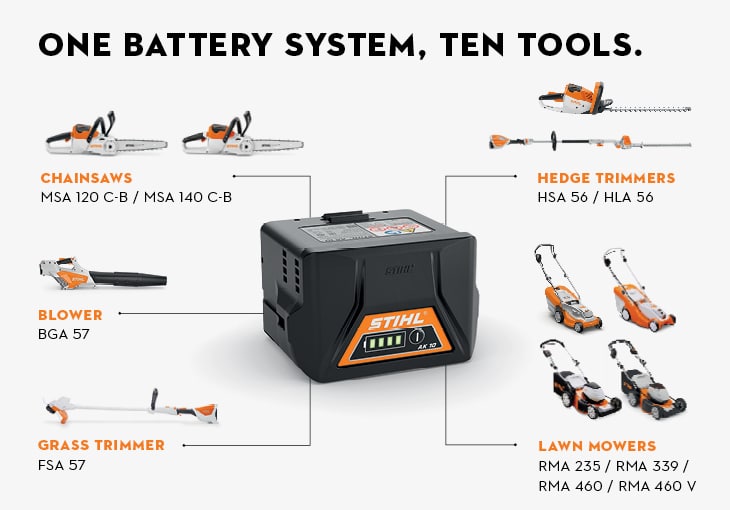 Trevor from Channel 9's much loved gardening program, The Garden Gurus, recently road tested some of the tools from the AK battery system to find out if they could cut it in his garden.
Click here to view the full range, or visit your local STIHL Dealer.