GET YOUR HEDGES INTO SHAPE
The more you prune a hedge, the denser and fuller it will be as the pruning process promotes new fresh growth. Taking off a little more often is the best way to get those Insta-perfect hedges we all dream about. Don't trim your hedge if it is too hot or sunny! If the leaves inside your hedges are suddenly exposed to bright sunlight, their sensitive dermal tissue could get burned.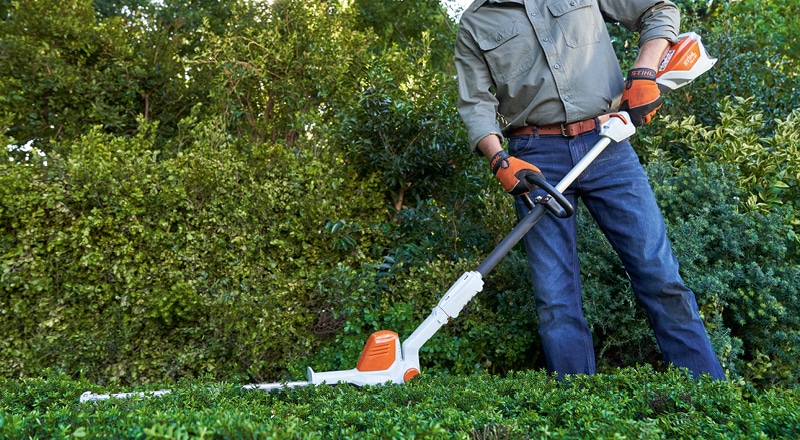 Charlie's top tips for hedge trimming
To save time and keep your beds or paths clean and tidy, lay a tarp beneath the hedge to catch all the cuttings.
When cutting the side of the hedge, start from the bottom and swing the hedge trimmer upwards in an arc while cutting. Stop cutting to walk forward, lower hedge trimmer and then repeat.
Cut the top of the hedge by holding the cutting blades at an angle of less than 10°. The slight angle will stop them catching on twiggy branches.
For tall or wide hedges, a long-reach hedge trimmer is the safest option, allowing you to work with your feet safely on the ground.
Promote healthy growth by tapering any patchy areas, allowing the sunlight to get in.
Use a resin solvent like STIHL Resin Spray after trimming to keep your blades in top condition and make them easier to clean after use.
Give back to your garden and shred your trimmings. STIHL Garden Shredders make quick work of hedge clippings or branches up to 35mm.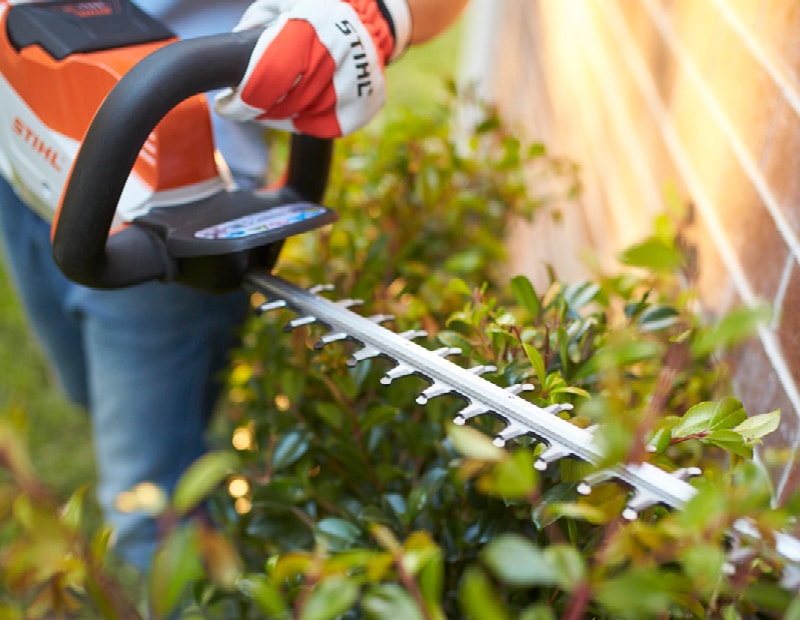 Charlie's top battery tools for hedge trimming
If you've got only a small number of hedges no higher than shoulder height, a great value packed hedge trimmer is the STIHL HSA 45. At only 2.3kg, it's light weight and very easy to use.
For small to medium gardens, the HSA 56 from the STIHL AK Battery System is capable of trimming over 140m of hedges (up to 2 metres high) on a single charge.
And for high or wide hedges the HLA 56 Long-Reach Hedge Trimmer (also part of the STIHL AK Battery System) is a great option. With a total length of 2.1m and an adjustable blade angle, you will master those tall and hard- to-reach hedges in no time.
Love gardening? For the latest news, tips and advice, subscribe to the STIHL newsletter here.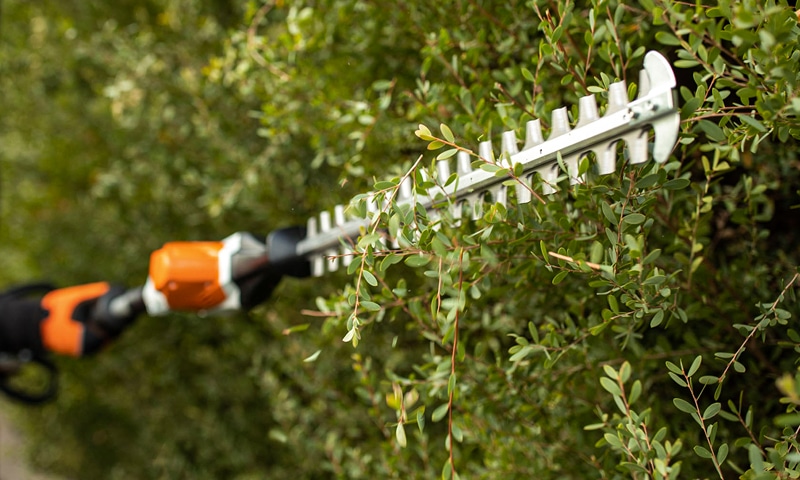 Featured Products