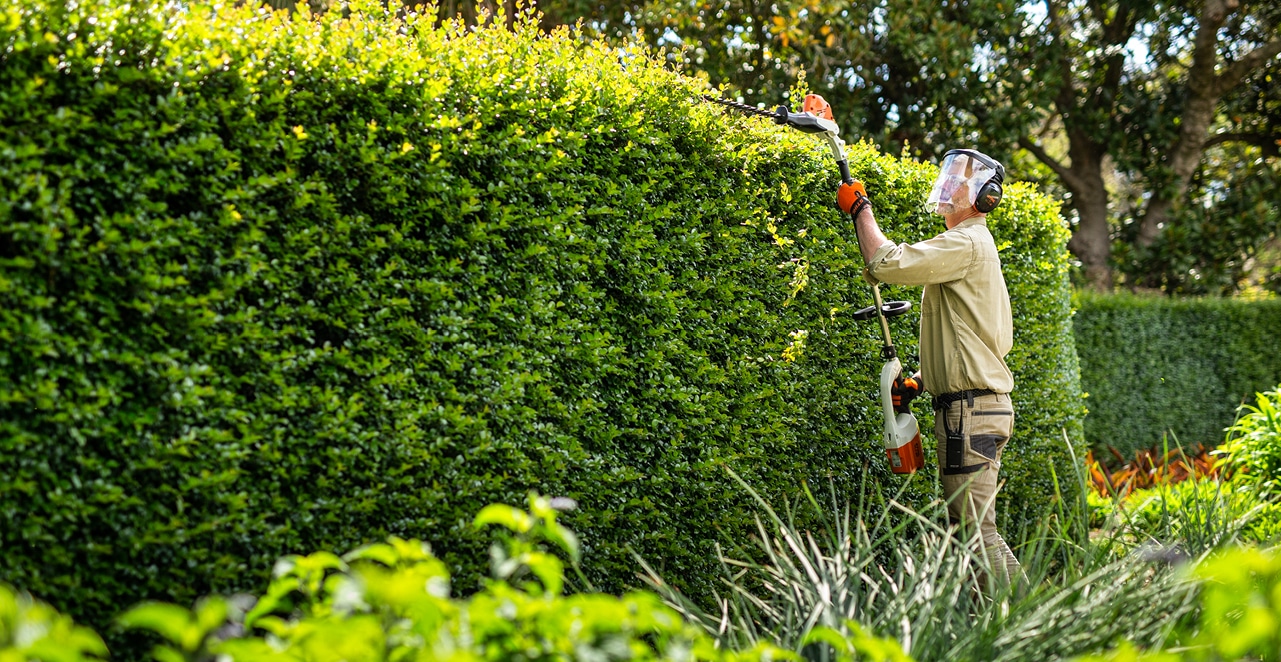 With Spring and Summer comes an abundance of new growth. After an unusually dry start to the year and a typically cold start to the season in Melbourne, the warmer weather has finally arrived at the Royal Botanic Gardens Victoria. The team of expert horticulturists that care for one of Australia's most loved gardens have shared their top tips to help your hedges get the most out of this fruitful time of year.
Trimming during Spring and Summer allows you to take advantage of the new growth that is triggered by the soil warming up, longer days and spring rains, so hedges can be brought back to life with a hedge trimmer at this time of year. Applying fertiliser and regular watering will also encourage growth, particularly as the days get longer and temperatures climb.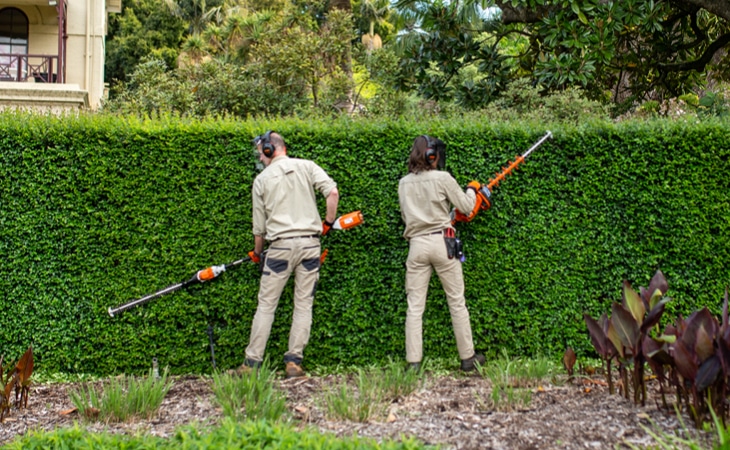 Pruning during the warmer months promotes vigorous and bushy plants. The rule of thumb is that you should only undertake pruning after your plants have finished flowering. At this time of year, that would mean pruning a range of winter flowering plants. Generally, the harder a plant is pruned the more vigorous the regrowth. In some instances, a hard prune is required to reinvigorate or reshape a plant. For natives, you will often get better results through regular light (or tip) pruning. This assists in creating more dense plants, more flowering potential and can often extend the life of short-lived species.
If your hedges are struggling, determining the cause is the first step in order to address the issue, which could be caused by anything from possum browsing, or disease due to extended dryness in the soil.
The extent of how recoverable a struggling hedge may be dependent on the species and how tolerant it is to being pruned back to older wood and branches. If the species is tolerant of a hard prune, then they are likely to respond well to this treatment and the hedge can easily be rejuvenated. This hard pruning 'resets' the hedge and as it regrows it can be clipped back into shape.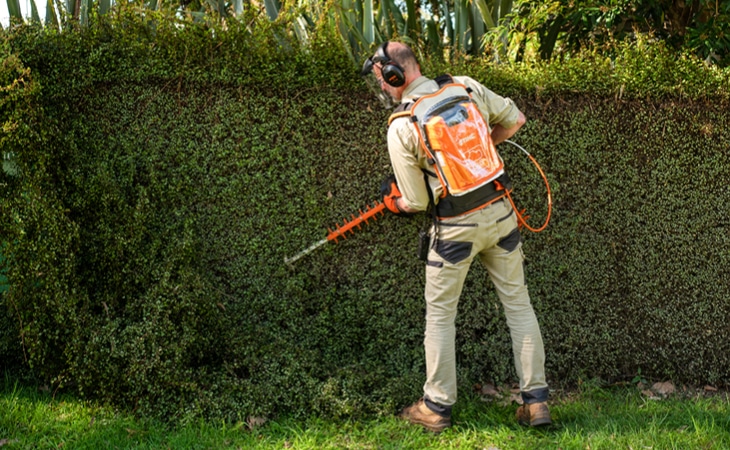 The best time for hard pruning is in Spring and early Summer, well before the scorching heat sets in. If you don't know how a particular plant species responds to hard pruning, experiment through pruning back a single plant which is out of sight.
Do's and don'ts for new hedges
Select the right plant! Choosing plants that match to the conditions of your climate and your garden will achieve the look that you want. Things to consider include flowers, foliage, leaf size and density, height and width, drought tolerance, frost tolerance, and vigour.
Your hedge will grow best with regular light clipping, so don't let them get too out of hand during peak periods of growth.
Before planting, determine the final dimensions that the hedge will be kept at, i.e. its height and width, to ensure it doesn't collide with it's neighbour once it's fully grown.
If you're looking to plant a number of hedges at one time, it's important to make sure your soil conditions are consistent beforehand. This will make sure all of your new hedges grow at the same rate and size.
The same goes for positioning; shade and light levels across the length of the hedge should also be similar to create uniformity.
Tree roots and competition from surrounding plants can also influence uniformity. Be sure to space your hedges well away from established plants nearby if you can.
Fertilising and watering is key – particularly at this fruitful time of year!
STIHL is a proud major partner and the exclusive supplier of garden power tools to the Royal Botanic Gardens Victoria. Click here to learn more about this partnership.