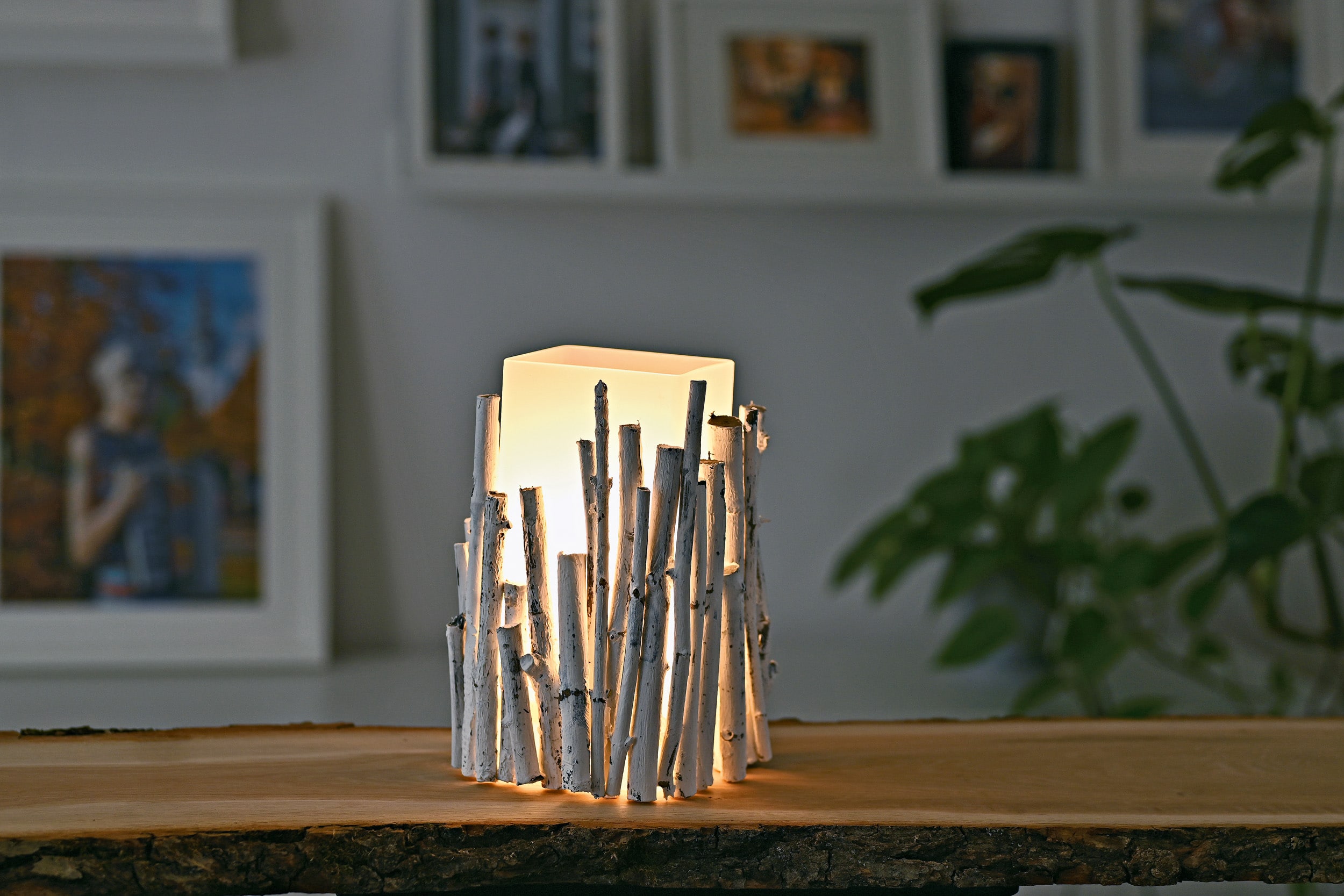 This table lamp is incredibly easy to make, and is a simple way to add a touch of wood and a rustic feel to your home. Designed using straight twigs and branches of different thicknesses, you are able to customise your design or the size to suit your style and your space. You can use all different kinds of wood for this project, whether you would prefer a pine look, or if you live near water, driftwood is a also a very popular look.
Before you start, be sure to remove any insects or creatures from the twigs and branches. It will also help to leave the wood to dry out in open air or in the sun beforehand.
Once you've settled on your design points, including the size and colour, you can work through the following materials list before you get started.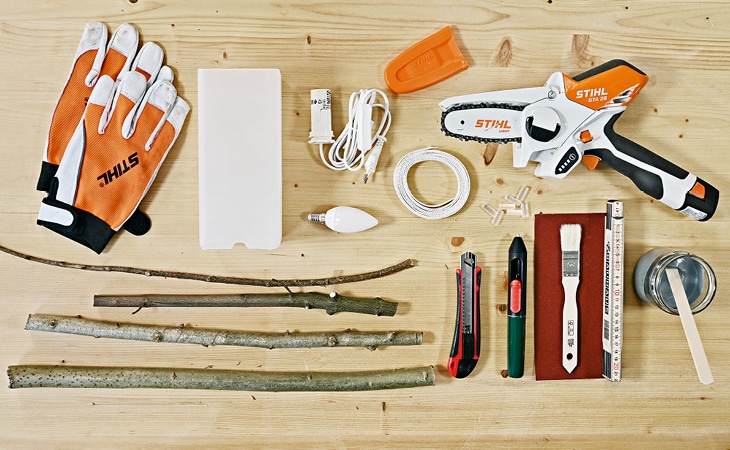 MATERIALS LIST:
Simple glass table lamp with light source (including cables and electronic accessories)
Twigs and branches of varying diameters
Strap – 1-2 cm wide
Paint – wall paint, acrylic paint or wood varnish. For this project, we have used white and grey
Small saw such as the GTA 26 (used here) or an MSA 120 C-B or MS 170
Paintbrush
Utility knife
120-grit sandpaper
Glue gun
Personal protective equipment
Folding rule or ruler
STEP 1: Cut your wood to length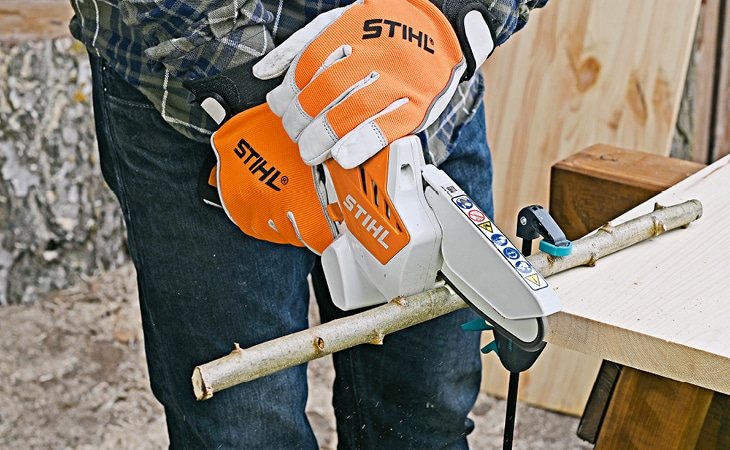 Secure a branch onto your workbench before you saw it. Use your garden pruner to cut the branches to the desired length, taking the height of the glass lamp into account as a guide. Think about whether you want the twigs to completely hide the glass, or if you prefer the upper part to be on show. We cut the branches to various lengths for our lamp, but you could take a different approach.
STEP 2: Roughen your twigs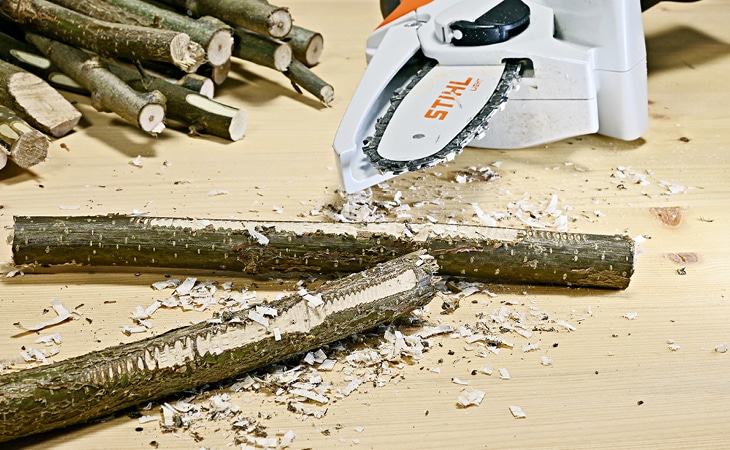 As an optional step that really adds a rustic note to your table lamp, you can use your garden pruner to scrape off the outside of the wood in places. Just pass the tool lightly over the bark. You can use the same technique to create dramatic patterns and effects.
STEP 3: Get painting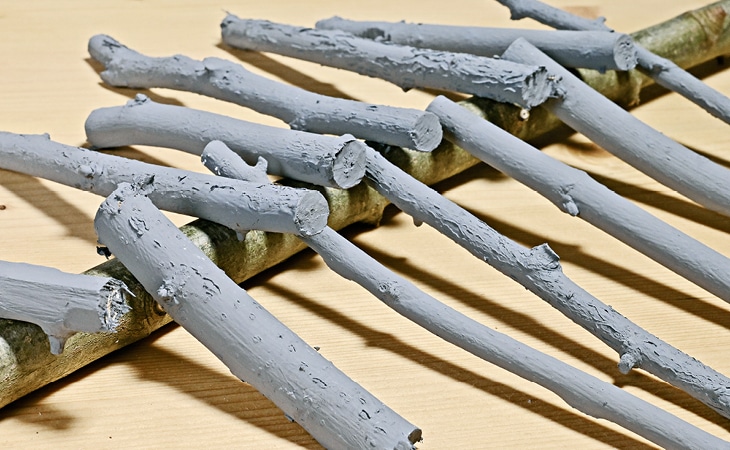 Now, paint the branches in grey or your preferred colour, and lean them against a longer branch to dry. As soon as the paint is dry, apply a coat of white on top. When that's dry, use the sandpaper gently in places so that the first paint colour peeps through to create a rustic look.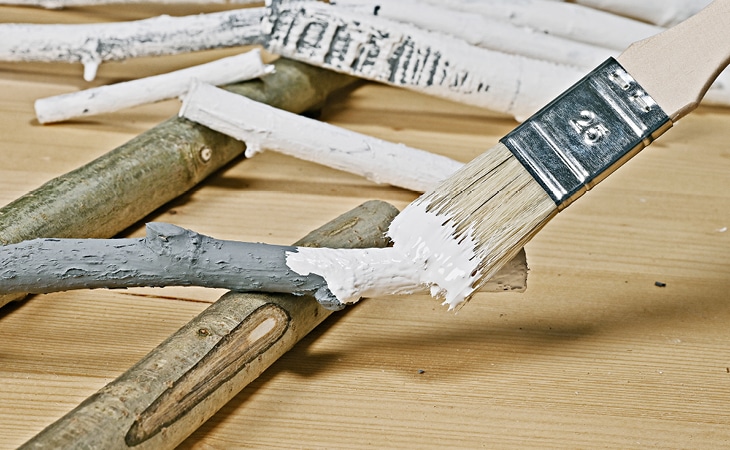 STEP4: Glue your twigs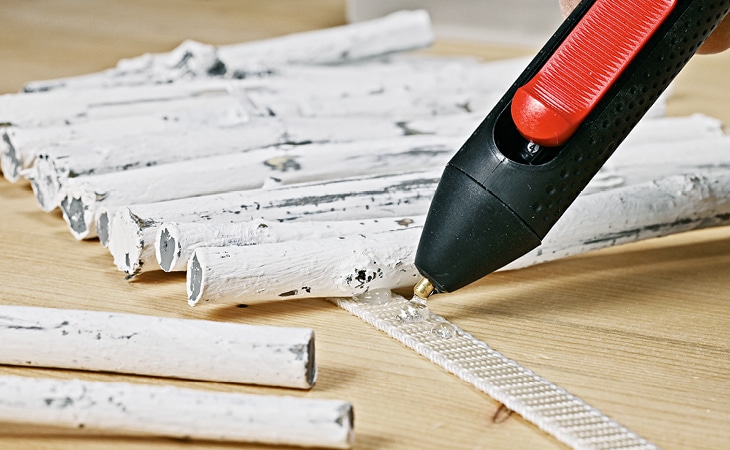 Measure the circumference of your glass lamp and cut a piece of strap to fit. Stick your prepared and painted pieces of wood to the strap using a glue gun. Make sure they all match up at one end, and glue them close together.
STEP 5: Attach to your lamp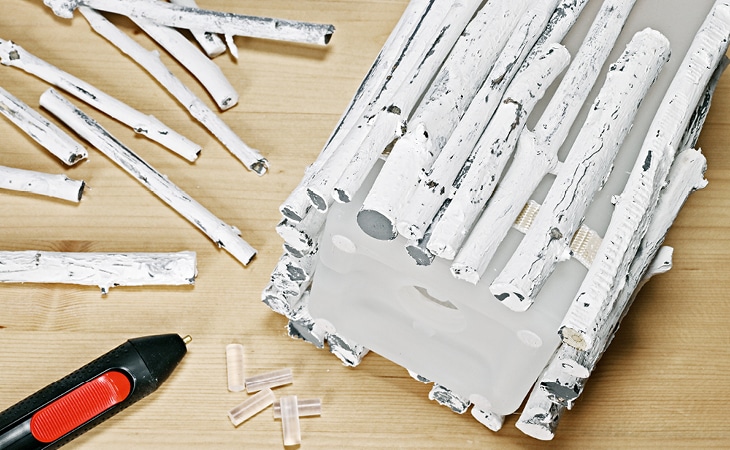 Finally, use your hot glue gun to stick the strap to the lamp in such a way that the branches stand up vertically. Glue in thinner twigs to fill any gaps. Add a light bulb and your Scandi stylish table lamp is ready to light up your home!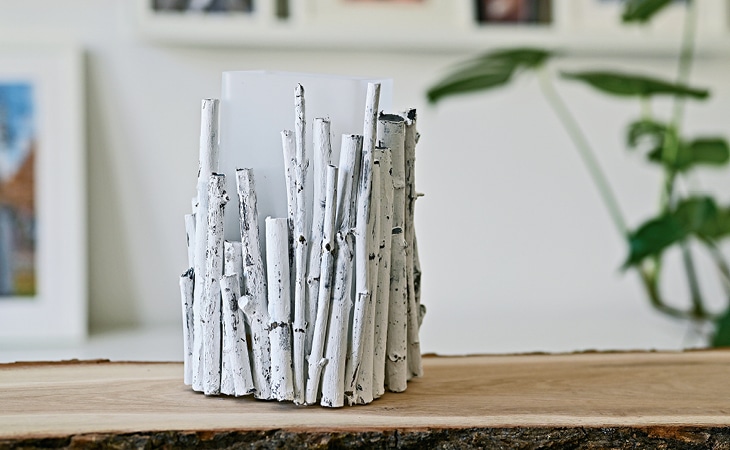 Click here for more DIY projects to keep the whole family entertained and seasonal tips to keep your garden thriving year round.