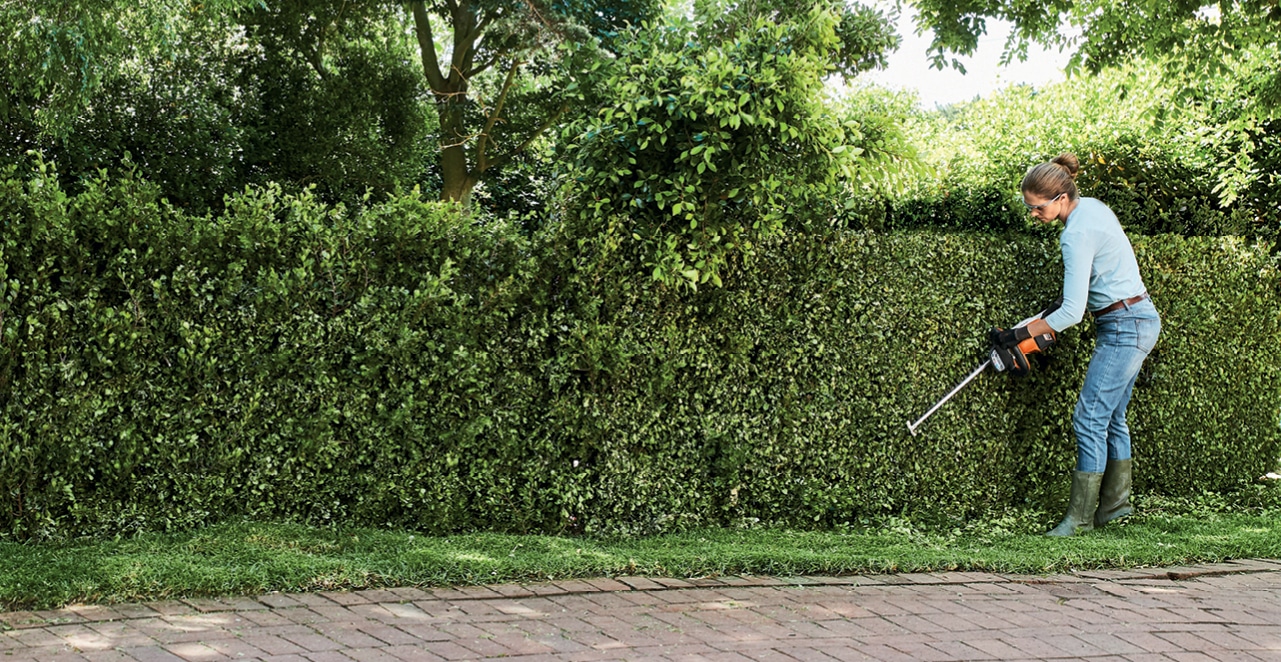 Hedges provide an attractive solution to many garden design problems. Not only do they look great, they are perfect for adding a little privacy along a fence line or in front of a window, and can also shade your home or outdoor areas from the various elements experienced throughout the seasons. And while it's often though that Spring is the best time for planting, unless you live at the very top end of the country, this couldn't be more wrong.
While the weather in Spring and Autumn may feel very much the same, it's what's happening below the surface that makes all the difference. At the very tail end of Summer and during Autumn, your soil will be nice and warm which is the perfect environment for new plants to thrive.
There are many different options available depending on the density and level of screening that you're after, and depending on your landscape, most hedges can be shaped to suit your space. Here are our top picks for privacy hedges and a quick guide on how to plant hedges to get the best results.
1. LILLY PILLYS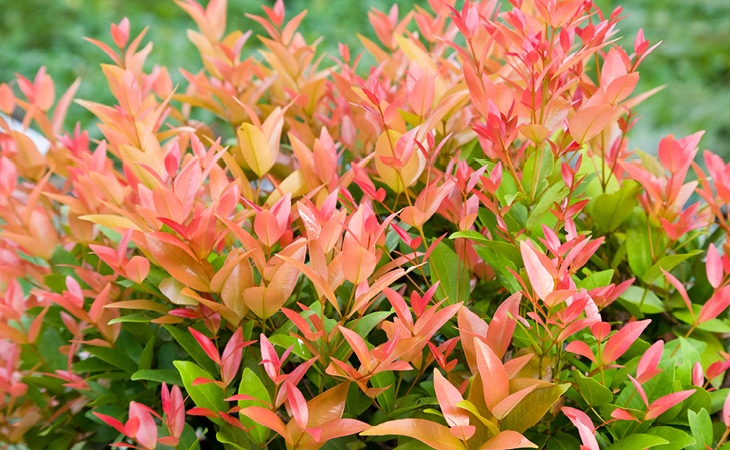 You may have heard of Lilly Pillys before, and for good reason. They are incredibly popular thanks to their glossy red and green leaves and their summer flowers. They grow approximately 3-5 meters tall, but can easily be kept shorter if maintained regularly. They are a great choice as privacy hedge as they are nice and dense once established, and they also don't mind being shaped to suit their space. The only downfall when it comes to Lilly Pillys is that they produce a small red berry during Summer which can stain deckings and driveways. They are much better planted within a garden and away from hard surfaces.
2. PITTOSPORUM
Budget permitting, preestablished trees will allow you to achieve your final look much quicker. However, if you're after a cheaper option, opt for a fast growing hedge like a Pittosporum, which are an incredibly popular choice for this exact reason. They grow up to 4 meters in height and up to 2 meters in width.
There are a number of different varieties of Pittospotum available, all of which provide a nice, light, yet dense look thanks to their small circular leaves and are easily maintained to suit any space. They establish themselves very quickly and grow incredibly fast, adding up to 60cm to their height in a single growing season! Light frequent trimming is all this species need to keep them happy, healthy an thriving.
3. LITTLE GEM MAGNOLIAS
Little Gem Magnolias work in all weather conditions and are a great option no matter where in the country you reside. They feature a unique leaf with a deep green topside and a rust coloured underside, and they produce fragrant white flowers throughout Spring and Summer. They also grow up to 4m in height and 2.5m in width but again, they can be maintained at a height to suit your garden.
How To Plant
The first and most important step to ensure your new hedges are happy and healthy for many years to come is to ensure the soil is in tip top shape beforehand. Your hedges will absorb their nutrients through their root system, making the soil one of the most important aspects of your their health.
STEP 1: Aerate and loosen your soil approximately 20-30cm deep using an aerator. This can also be done manually with a shovel or a rake but its important to ensure it is done properly and deep enough.
STEP 2: Once your soil is nice and loose, dig your holes ready for planting, and line the base with some compost. Compost is not absolutely necessary, but we always recommend it. If you're not sure where to start, check out our guide on how to create the perfect compost.
STEP 3: Once your holes are ready, pull your plants out of their plastic pots, and gently tease the roots before placing into the ground. Fill the hole with soil and gently compress to remove any pockets of air. Repeat the process for all hedges.
STEP 4: Give your new hedges a light feed with an organic liquid fertiliser.
To keep your hedges looking gorgeous and full year round, light frequent trimming is key to encouraging new growth. If you want to maintain their height, make sure you trim the tops frequently. To the contrary, when it comes to watering, hedges prefer a good soaking every so often, rather than a light drink every day.
View the full range of battery, petrol and electric STIHL hedge trimmers here. 
Whilst the government still allows, the majority of STIHL dealers are open for business and ready to support you and your garden projects, all while following social distancing guidelines and minimising the number of customers in store at any one time. We recommend calling ahead before you visit, and utilising our Click & Collect service where possible. This will allow your Dealer to prepare your tools and accessories before you get there, minimising your time within the store. Visit stihldealers.com.au to find your local store.