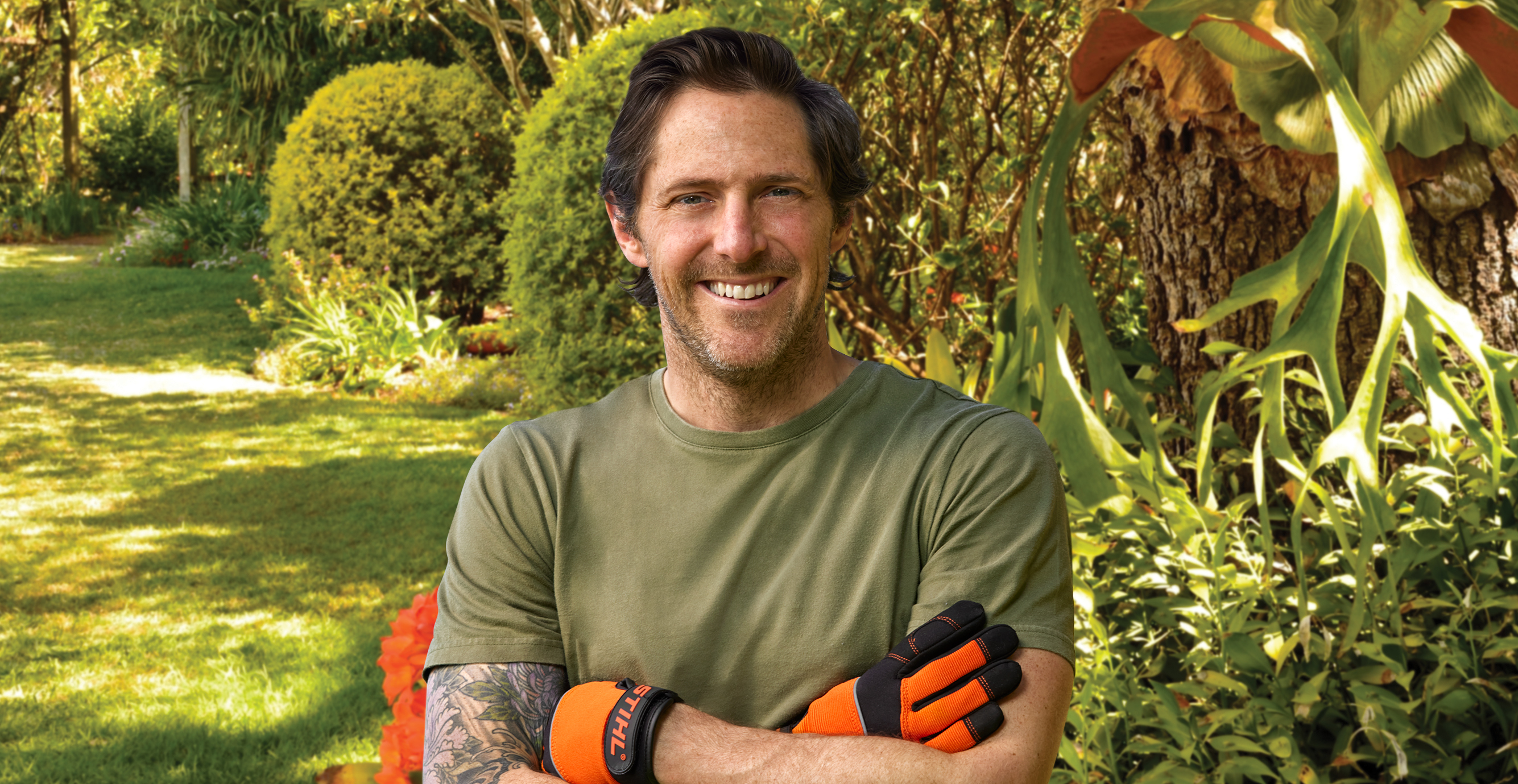 Create your Summer sanctuary with Charlie
STIHL is excited to have award-winning gardener and television personality Charlie Albone as our resident gardening expert. In this handy guide, Charlie shares his top tool recommendations to make the whole process swifter, so you can get your gardening tasks done in the morning when it's cool. If you're ready to be the host with the most stunning Summer garden, don't miss Charlies tips for hedges, edges, lawns, mulch, flowers and of course, the final tidy-up that will leave your garden ready to impress.
Task 1 – Hedges
'Throughout Spring, I'll have tried to correct any shapes on my hedges as the growth is fast, holes repair quickly and any wavey tops or sides grow back to perfect straight lines quickly,' says Charlie. 'Summer is more about maintaining these new lines and letting the new growth harden off, giving you the shape you're after.' Read on for more helpful hedging tips.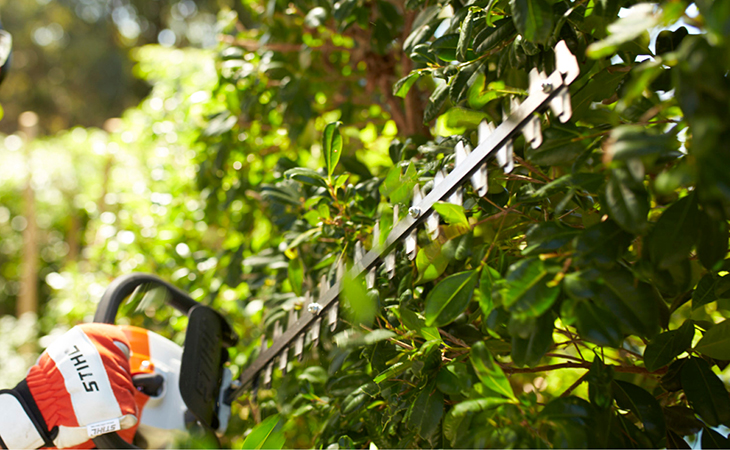 Task 2 – Lawns
'When mowing my Summer lawn, I raise up the blades on my mower by one stop. This ensures I don't ever scalp any high points on the lawn and it insulates the root zone from the heat, helping to keep the ground moist and the grass green.' Read on to discover Charlie's lawn tips and favourite battery mowers for the job.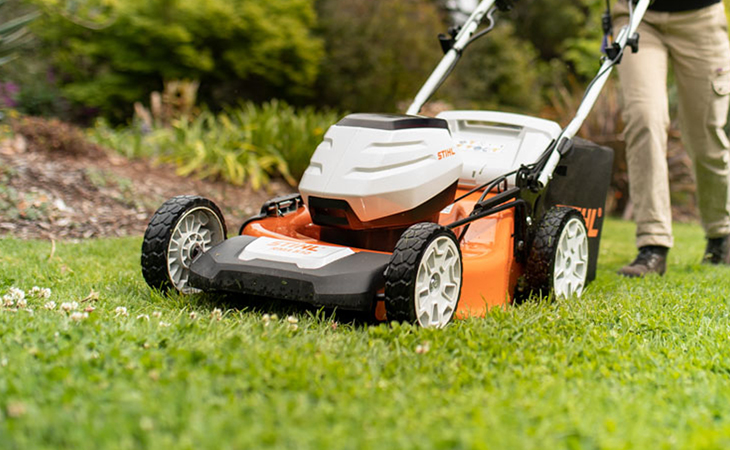 Task 3 – Mulch
'In Summer, you want to keep water in the ground for as long as possible to keep your garden hydrated. In this case, your best friend is mulch,' says Charlie. Find out which mulch is best for your garden and how to turn your garden waste into gold.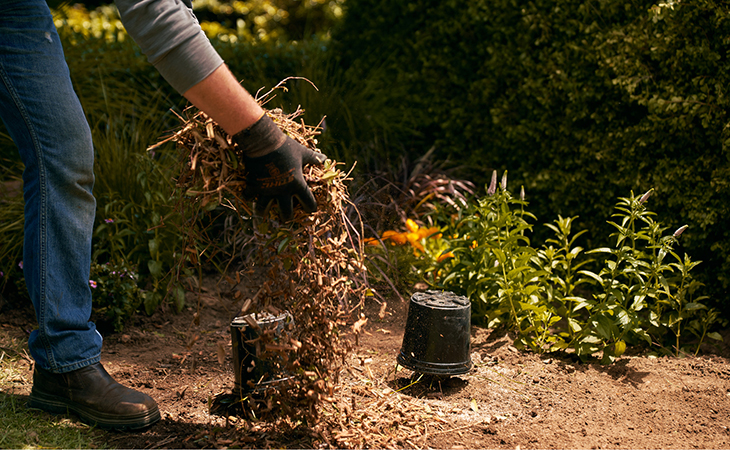 Task 4 – Flowers
'Tending to your flowers is also a great way to get children out into the garden – you can teach them about the lifecycle of a plant and how – by removing the flower before it can turn to seed – you kickstart the flowering process once again. It's also a great game to see who can collect the highest number of spent blooms!' Read on to learn how you can bring a burst of colour and fragrance to your garden this Summer.
Task 5 – Tidy-up
You never know who will turn up in the lead up to Christmas, so it's worth keeping the garden tidy. 'A tidy garden is one that looks well cared for, which is why a quick charging and long-lasting battery blower such as the BGA 57 is perfect to keep in the shed,' says Charlie. Don't forget to remove mud, dirt, cobwebs and stains from your hard surfaces – easy done with a high-pressure cleaner!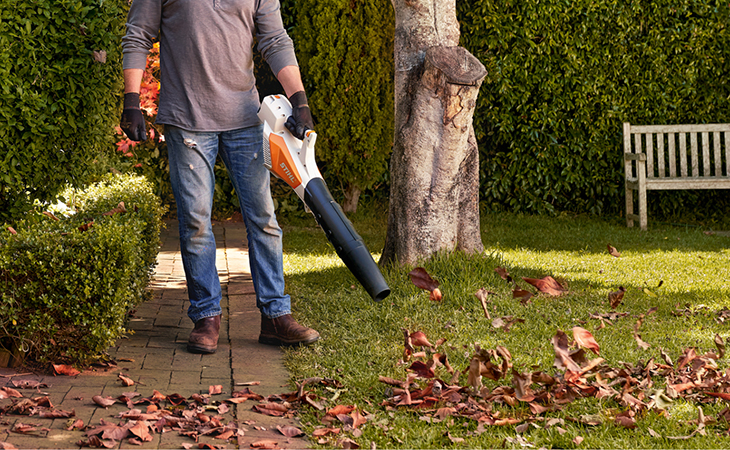 Podcast – 'That's How We Grow'
'That's How We Grow' is a brand new podcast hosted by STIHL and Charlie Albone. In it, Charlie welcomes celebrated gardening experts and growers to talk about the best techniques, trends and tools to make your garden thrive. If your thumb is green, your garden vast and your to-do-list never ending, this podcast is for you.
About Charlie Albone
With over two decades of landscaping experience and two Silver Gilt medals from the prestigious Chelsea Flower Show in the UK, Charlie Albone is best known for his role on Foxtel's "Selling Houses Australia". He now appears on Seven Network's "Better Homes and Gardens" as a host.