Professional tree care is taken very seriously at The Royal Botanic Gardens Victoria. There is a dedicated team of three climbing arborist responsible for over 6000 trees combined, with their ultimate goal being to keep the trees an surrounding healthy, and to make sure all visitors to the gardens are welcomed safely.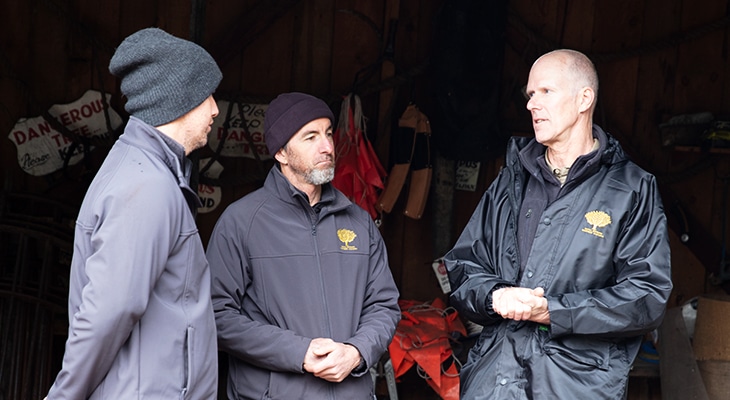 The arboriculture team at The Gardens assist with the proper selection, establishment, maintenance, hazard abatement and removal of trees.. To manage this, to look after the following areas:
Reducing the hazards associated with dangerous or sick trees
Improving poor health and vigour by improving the living conditions surrounding trees
Carrying out tree removal operations in confined spaces
Improving soil conditions for tree roots
Managing and maintaining trees from seedling through to maturity
1. PLANTING NEW TREES
Arborists use knowledge to ascertain the best location for trees to be planted, to ensure longevity, this includes assessment of the following areas:
Limited growing space and surrounding restrictive conditions
Localised insect activity, disease presence or opportunity
Poor underground growing conditions
Inappropriate species selection pertaining to local climatic and environmental factors
2. PRUNING EXISTING TREES
An arborist can quickly establish the appropriate pruning technique to maintain the overall health, vigour, aesthetic and safety of the tree. Pruning techniques that the Arborist may employ include:
Crown cleaning: The elimination of rubbing branches and the removal of disease or insect infested limbs.
Directional pruning: The removal of limbs that interfere with wires, building facades, gutters, roofs, chimneys, windows, street lights or fixtures and footpaths.
Dead wooding: The removal of dead or weak limbs and stubs that may eventually lead to decay.
Crown thinning: Creating better structure to lessen wind resistance and reduce the potential for storm damage through the thinning or removal of unnecessary branches.
Formative pruning: Training young trees.
Hazard abatement: The removal of limbs damaged by adverse weather conditions.
Windowing: Improving the shape or silhouette of the tree.
3. TREE REMOVAL
Although tree removal is often considered a last resort, there are circumstances when it is necessary. The arboriculture team help decide whether a tree should be removed.  Tree removal is recommended in the following circumstances when the tree is:
Dying or dead
Considered to be irreparably hazardous to people or structures
Causing an obstruction that is impracticable to rectify through pruning techniques
Crowding and or causing damage to other trees or plants
Required to be removed to allow for new construction or where a more appropriate replacement tree specimen has been recommended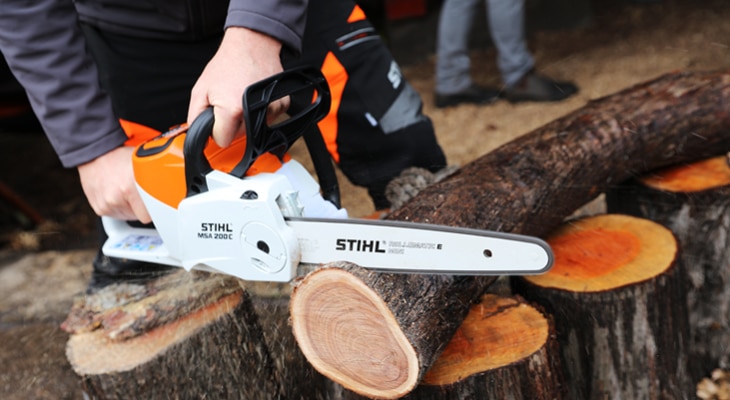 Tree removals are often complicated undertakings and require a great deal of skill and knowledge.
4. EMERGENCY TREE CARE
Storms and stormy weather may cause branches or entire trees to collapse, putting visitors or nearby plants in danger.  Storm damaged trees can be very dangerous to trim, move or remove.  The arboriculture team assist in performing the job in a safe and efficient manner while reducing further risks to visitors and staff.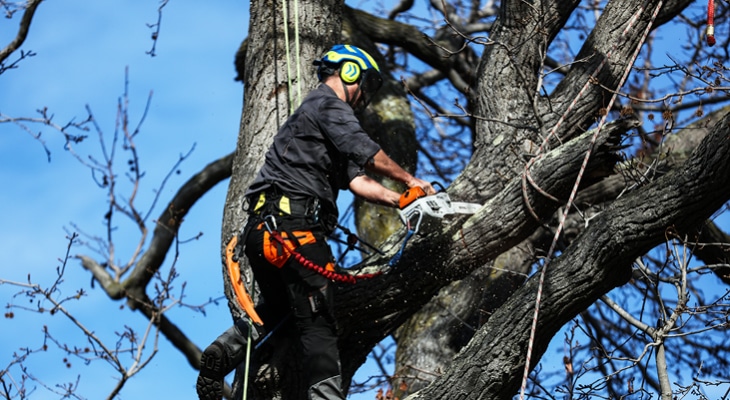 The arboriculture team also may provide any number of the additional services listed below:
Cable or brace support system installation
Fertilisation
Installation of lightning protection systems
Guard installation to deter grazing arboreal mammals
Nesting box installations to encourage native wildlife and bird species
Plant health care
Soil aeration and pH testing
Soil analysis and diagnostic testing arrangements
Technical tree reports and tree hazard evaluation reports
Tree surveys
RBGV is a world leader in planning for changes that will come about as a part of climate change, and as such, sustainability is part and parcel with operations at the Gardens. All woodchip from pruning's and small removals is integrated back into the Gardens self-produced mulch. Large removals that produce usable timber are also offered to local salvage-based woodworking schools as avenue to promote education and skills development.
Using quality battery-powered STIHL tools products to complete these works in the Gardens minimise noise pollution, emissions and wastage, further enhancing the experience of the visitor to the Gardens.
Click here to see a day in the life of the Arborist Team at the Royal Botanic Gardens Victoria.