It's officially Winter! And, while it might feel a little cool out there, it's actually an excellent time to be out in the garden. Working outdoors is less physically demanding during the cooler months. Soils are moist, and there's plenty you can be doing to prepare your garden for cooler weather and the next change in season, Spring. Here are some winter gardening tips to keep your garden happy and healthy.
Manage your leaf litter
It's a good idea to clean up any Autumn leaves lingering around your garden as they can become slippery when wet which can be quite hazardous. They're can also be detrimental to your lawn and also smother small plants by blocking sunlight and other nutrients from penetrating the roots.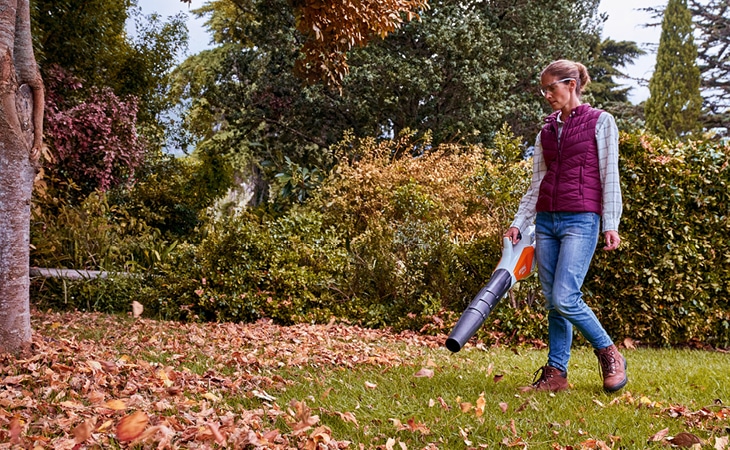 With that said, in reasonable amounts, leaf litter can act as a nutrient rich mulch, so don't feel like you need to remove every single leaf as soon as it falls. Focus on the areas that are directly under deciduous trees, or if you see plants that are being covered.
A great way to dispose of and repurpose leaf litter is with the use of a blower vac. Once you've collected and mulched your leaves, these can be added back to your garden as a light layer on your garden beds. If you have a compost, leaf litter is a great addition. If you don't have a compost, check out our guide on how to create the perfect mix.
Keep frost at bay
Frost is something to be mindful of when adding new plants to your garden. While Winter isn't the most ideal time for planting most species, if you have plans to introduce new plants in the Spring or Autumn, the next few months will be a great opportunity to get to know your garden and learn which areas are more prone to or protected from frost.
It might surprise you to learn that frost actually sucks the moisture from your plants and will result in yellow or dead leaves. If you notice this happening during Winter, remove the dead leaves to preserve your plants energy.
The best way to prepare for winter frosts is to plant frost-tender plants in protected areas and more tolerant plants out in the open. Similarly, try selecting plants that are more tolerant of damp soil in areas of your garden that are prone to getting waterlogged.
What to plant, what not to plant
For those with a veggie garden, Winter is the perfect time to grow cool climate veggies such as broccoli and cauliflower, along with legumes such as broad beans and peas. It's also a great opportunity to plant and establish a range of garden herbs. In terms of what you should avoid planting in winter, steer clear of trying to establish warm season herbs and veggies such as corn, cucumbers, zucchinis, basil and chilli. Check out our guide on how to start a veggie patch from scratch.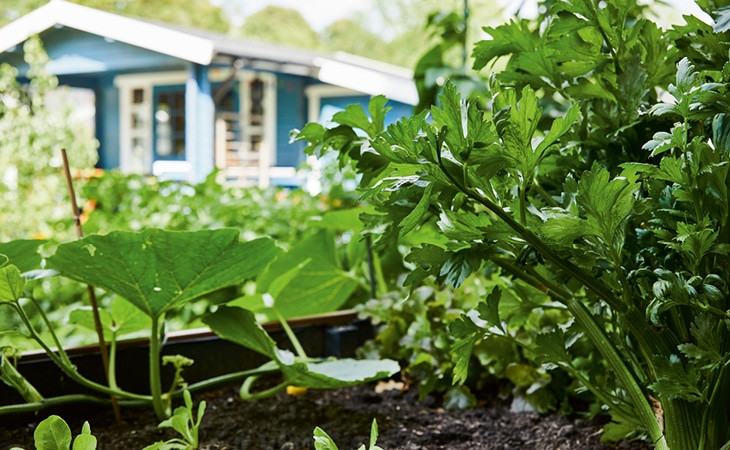 Planting to optimise your conditions is a way to ensure your garden has the best chance at surviving winter. Aim to position plants where they are best suited in regards to the area's microclimates and the plant's specific needs. A good example of this would be growing sun-loving species with a north facing aspect. Doing this will allow them to take full advantage of sunny breaks through the winter months.
Winter weeds
The ideal time to start preparing your lawn for Winter is late Summer and Autumn, as many warm-season grasses like Kikuyu and Buffalo become quite dormant over the Winter months while rye grasses and fescues will be more active over the cooler months. While lawn growth does slow down over winter, it will still require some attention and your edges will still need tidying every so often. And if you do need to mow, keep your cutting height up high so you don't cut too low. Longer grass will protect the roots and soil from frost. Make sure you also watch out for broad-leaved weeds that thrive during the cooler months; the longer they're ignored, the bigger the problem they'll become!
Get pruning
Winter is rose pruning time and should be done at the start of the season for the best results. Doing this will reduce the risk of disease, facilitate air circulation and also expose the full plant to any sun breaks experienced during the cooler months. By removing existing buds from your rose bushes, you'll allow your plant to preserve its energy and start preparing for new growth in spring.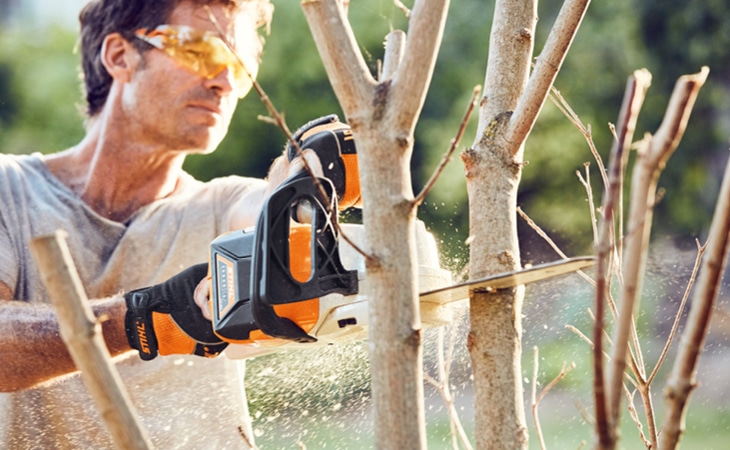 Winter is also a great time to shape and prune back deciduous trees. Once they've dropped their leaves you'll have a better view of what you're cutting. Doing this at the start of winter will also reduce the risk of damage to your property when the wet and windy weather rolls around. Click here for more tips for pruning during Winter. 
Don't neglect your tools
For some, Winter becomes a time where gardening gets put 'on hold' for a couple of months. It might be cold and grey, but it's a very fruitful time to work in your garden, as well as a great way to keep fit and get some fresh air. Neglecting your garden through Winter might also mean neglecting your tools, which is another mistake people make this time of year. As the demands of your garden change during the cooler months, it's a great time to get the tools you used more frequently over Spring and Summer serviced, cleaned and sharpened. Check out our top tips for tools maintenance and storage.
Stay inspired and keep your thumbs green this Winter by visiting your local STIHL Dealer.