The perfect way to get your garden into shape and ready for the warmer months.
We've teamed up with leading horticulturist Darren Kerr to create six easy to follow weekly projects that will get your garden looking amazing! Michael and Carlene Duffy from popular DIY TV series, The Block, took on the week-by-week transformation projects to show just how easy it is to get your garden into shape this Spring using quality STIHL garden power tools.
Week 1
Initial clearing, tree trimming & shaping
Gardens tend to look a little tired and dull after Winter has taken its toll, so a garden makeover is well timed as the weather starts to get warmer and we head into Springtime.
Week 1 of the STIHL 6 Week Garden Transformation tackles the bigger, structural pieces…
Week 2
Shrub and hedge trimming
Once the trees and larger shrubs in your garden have been trimmed and shaped, its time to tackle the smaller shrubs and the hedges.
Your garden will come alive as the weather warms up, and will start to grow like crazy.
The growth of most plants and lawn slows down considerably through Winter, with little or no trimming required.
As we hit September, it is important to…
Week 3
Weeding, Aerating, Enriching and Planting
Once the trimming of trees, shrubs and hedges is done, you will need to turn your attention to the soil in your garden beds.
It's great to have a plan from the outset when it comes to the area that you are going to work on. This plan should include…
Week 4
Lawn Rejuvenation
The grass or lawn area in your garden is a major feature of the yard, and also one of the most widely used and functional areas.
A great lawn will frame the look of your garden and give the perfect backdrop for plants, trees, garden beds, outdoor entertaining areas, or even a pool.
It requires a bit of attention at this time of the year to bring it back to life and to ensure that…
Week 5
Ongoing Lawn Maintenance
We all love our lawns and all the wonderful uses for them!
Throughout the warmer months, our lawns not only keep our gardens looking lush and green, but they double as a cricket pitch, footy field, picnic ground or even a dance floor!
Keeping your grass area maintained includes…
Week 6
Pressure Cleaning, Hard Surface Facelift and Shredding Garden Waste
Once you have finished the work on your garden beds, lawns, hedges, pots and topiaries, give the hard surfaces in your garden a good clean.
Mud, soil, grass stains, footprints and leaf litter stains (maybe even red wine!) will need to be cleaned off your pavers and pathways.
Your deck will also need to be…
The Team

Michael & Carlene Duffy
Michael and Carlene make up the dynamic husband and wife team behind Cedar + Suede, a home design and construction service, and blog.
The renovating duo made their mark on the record-rating season of Channel Nine's, The Block and the inaugural season of Reno Rumble before launching into the world of home design with fervent passion.
Michael and Carlene are hosts of home renovation and lifestyle shows, Ready Set Reno, and Open Homes Australia. The couple are also parents to Paddy and Stella who are the junior renovators of the family and who keep them both, simultaneously grounded and on their toes.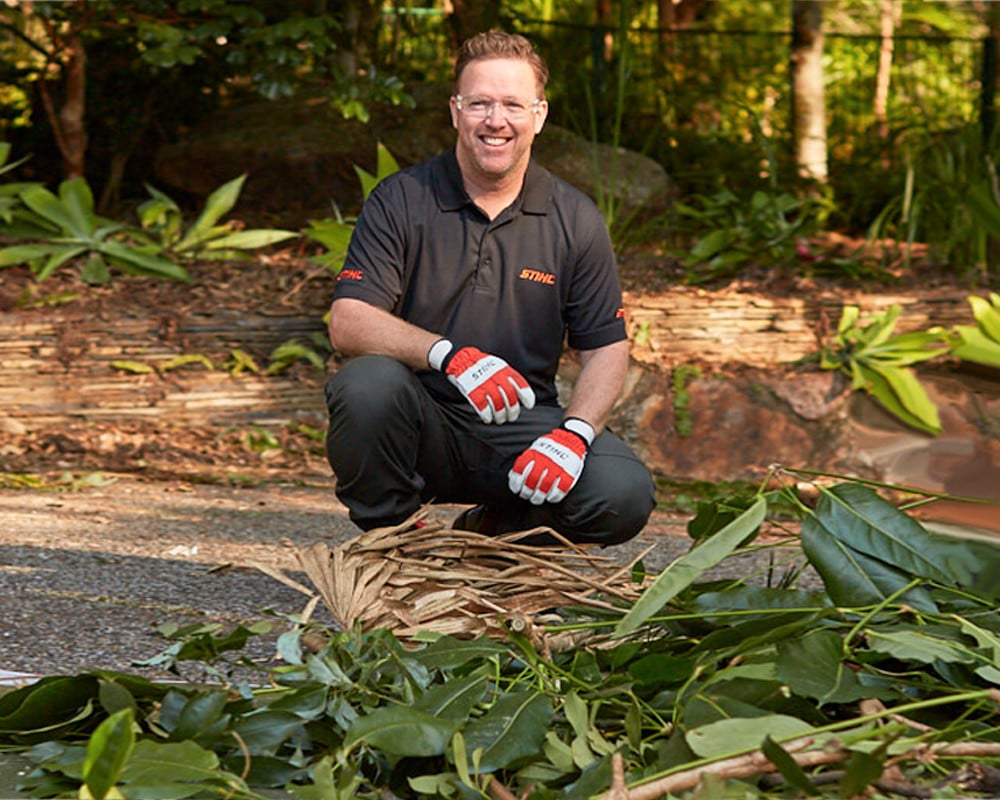 Darren Kerr, Horticulturalist
Darren is a lifelong gardener. Helping his Dad in the garden while he was growing up gave him a taste for it, and it's been his life ever since.
Darren studied at UTS then Ryde Horticultural College before doing the "hard yards" – garden maintenance on Sydney's North Shore. From there, he went on to manage a garden maintenance business before focussing on garden design and plant selection, landscape construction and horticultural consulting.
As one of Sydney's leading horticulturalists, he's been helping people to make their gardens more useful and beautiful and his design and project management skills are well known and sought after.